What kind of toys are best suited for your child's needs? Buying toys may not be as simple a task as you think! Here are some suitable choices that you can invest in
There's nothing like a new toy to get children excited. However, as much as picking out a new toy is exciting for them, it may not be as much fun for you. Walking into a toy store, you are sure to feel overwhelmed by the vast array of toys available. And, your mind is clouded with a whole lot of questions what kind of toy is suitable for my child? Should I buy something that's purely recreational or must it be educational as well? Is it safe to play with? How long will it last? Does good quality mean a high price?
With so much to think about, how important is it to find the right toy? We must understand that playing is an essential activity and that it gives a child the opportunity to learn and acquire new skills. Age-appropriate toys boost learning and development. They aid in laying a firm foundation for the development of physical, cognitive, sensory, and creative skills.
Most shops are filled with several mass-made toys that are easy on the pocket, but it might not be wise to invest in them. Instead, you can choose those that your child will not only be excited to play with but also nurture his overall development. So, to help you with this herculean decision, here are 10 budget-friendly toys for your little one:
1. Rattles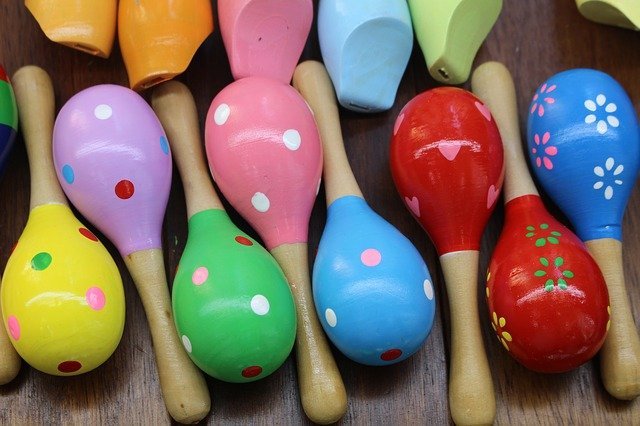 Age Group:
2-4 Months
Price Range:
INR 99-499
Rattles are brightly colored and are often in the shape of animals, keys, fruits, or flowers. The jingling sounds are sure to interest a baby and you will find him turning his head almost instantly to follow the engaging noise. The colors and noise stimulate his senses, and as his fine motor skills develop, he learns to hold and tighten his grip while exploring with his hands and mouth.
2. Shape Sorting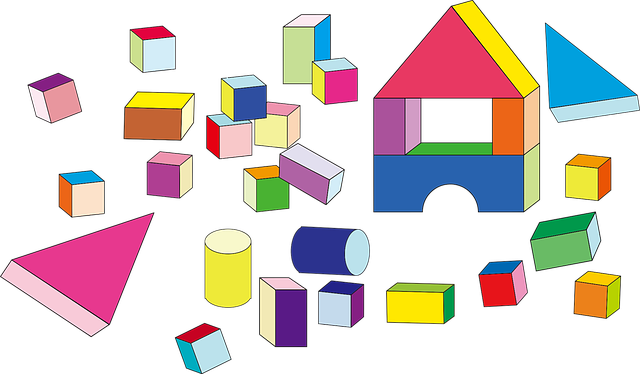 Age Group:
4-12 Months
Price Range:
INR 299-725
The toy requires the child to fit blocks of the right shape through different openings. The small blocks are easy for her to grasp and hold. She will be attracted and engaged with the various shapes and colors of the pieces. Fitting and matching the shapes promotes the development of fine motor skills.
3. Stacking Rings / Cubes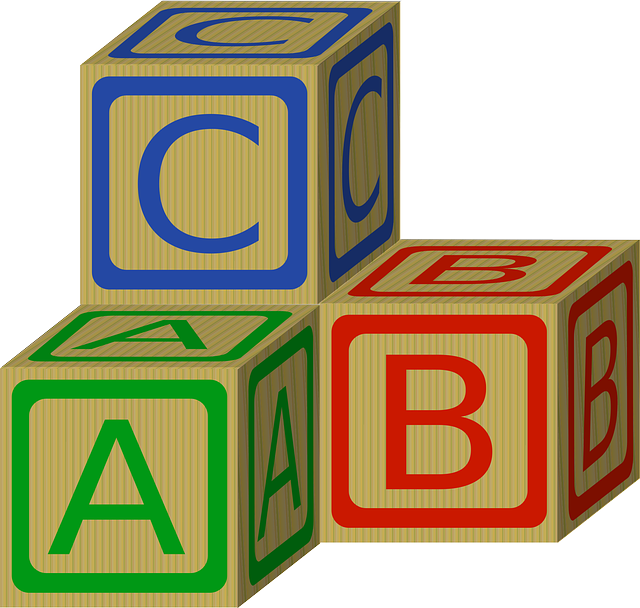 Age Group:
0-2 Years
Price Range:
INR 175-499
Your child will find it engaging to stack the rings or cubes according to size. This exercise is great for the development of hand-eye coordination along with concentration, thinking, and observation skills. Your child will enjoy stacking up the pieces and even demolishing the tower so that he can build it back up repeatedly!
4. Play Dough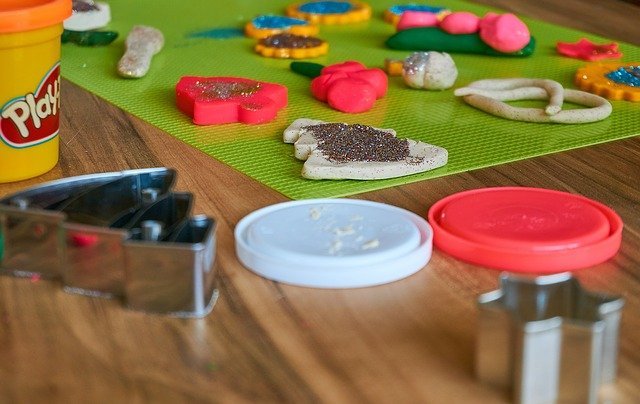 Age Group:
2+Years
Price Range:
INR 249-499
Your child can mold different shapes with colorful dough, which is child-safe and made with non-toxic materials. This hands-on material helps develop sensory-motor development. It also enhances creativity and imagination. The actions of smashing, squishing, cutting, flattening and twisting, strengthen the hand muscles and are excellent pre-writing exercises as well.
5. Easy Grip Crayons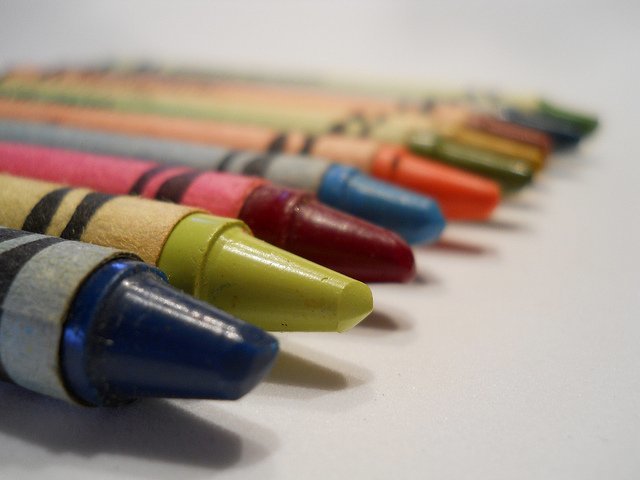 Age Group:
2+Years

Price Range:
INR 200-500

The triangular shape of these crayons makes it easy for toddlers to hold and grip. Using these crayons to scribble helps develop gross and fine motor skills. Your child will love exploring with these colors, and he is encouraged to use his imagination and creativity. He will also enjoy a sense of independence while coloring on his own.
6. Kinetic Sand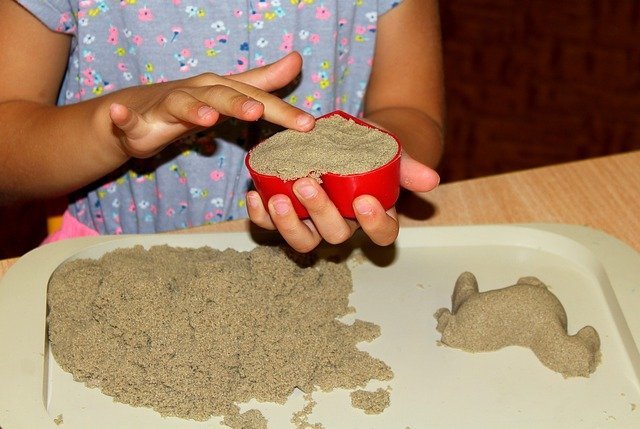 Age Group:
3+Years
Price Range:
INR 370-799
Kinetic sand can be molded into different shapes. It does not stick to any surface and doesn't get dry either. It is an excellent activity that provides a fun sensory experience. Your child will enjoy shaping the sand using the various molds. It isn't messy and is easy to store as well.
7. Jigsaw Puzzles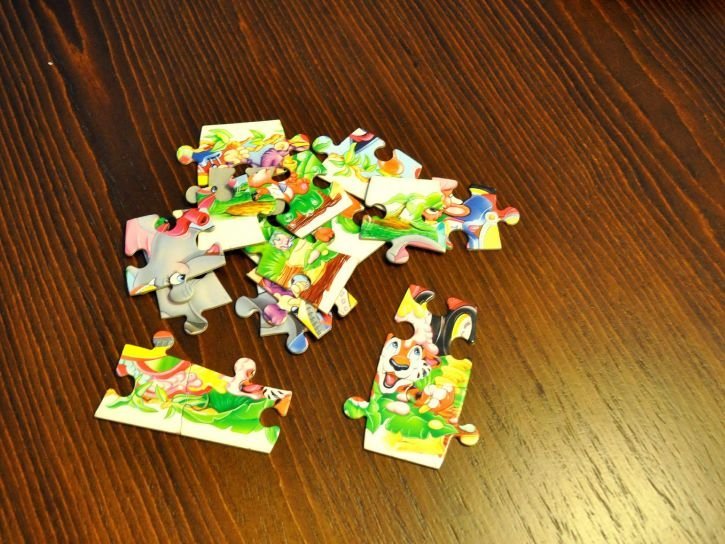 Age Group:
3-6 Years
Price Range:
INR 135-525
Jigsaw puzzle activities are excellent in developing visual-spatial skills. Puzzles with large pieces are easy to handle for toddlers. The catchy colors and patterns will keep your child engaged and stimulate his curiosity and creativity. Besides when he attempts this activity on his own, it also helps him learn patience while he enjoys the step-by-step process to put together the whole picture using different strategies.
8. Threading Games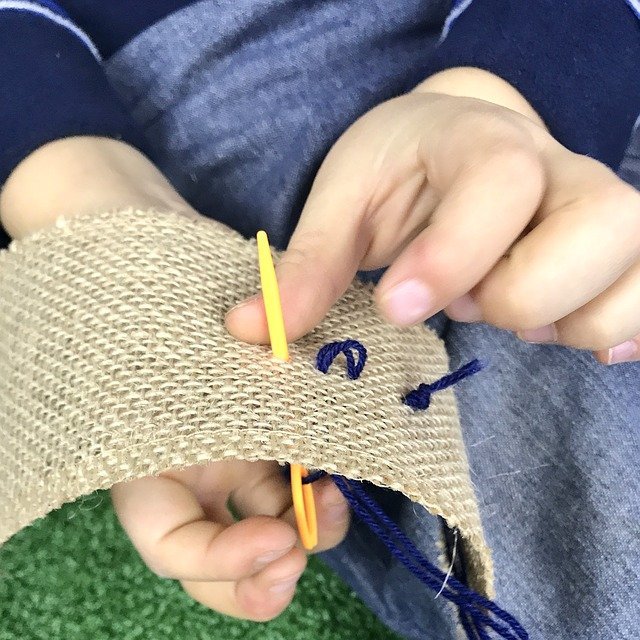 Age Group:
4+Years
Price Range:
INR 299-495
The child must sew the different shapes with a wooden needle to create different patterns. It keeps her busy for hours as she can decorate the shapes in various ways. This activity helps in hand-eye coordination, concentration skills and to develop fine motor skills.
9. Memory Games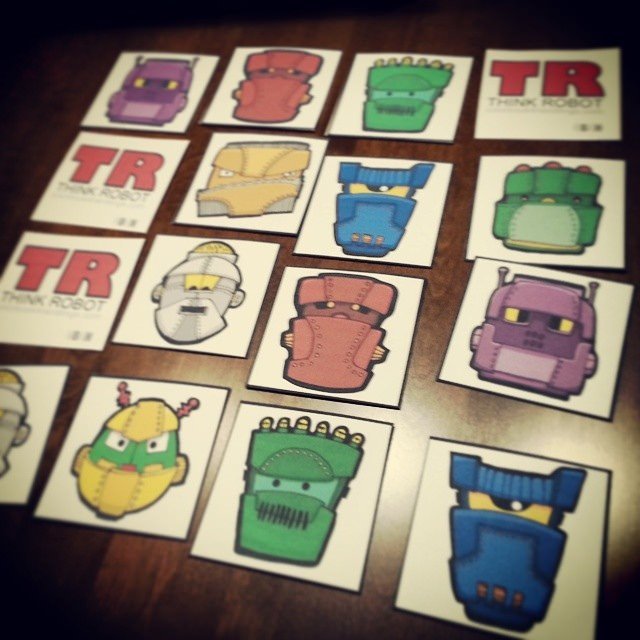 Age Group:
4-5 Years
Price Range:
INR 249-275
Memory games involve the child finding two cards that match in shape, color, or character. They aid in improving concentration and memory skills. This simple guessing game has a surprise element, which your child will find fun and interesting. And, she will enjoy a sense of success and fulfillment when she is able to rightly match the cards.
10. Snakes and Ladders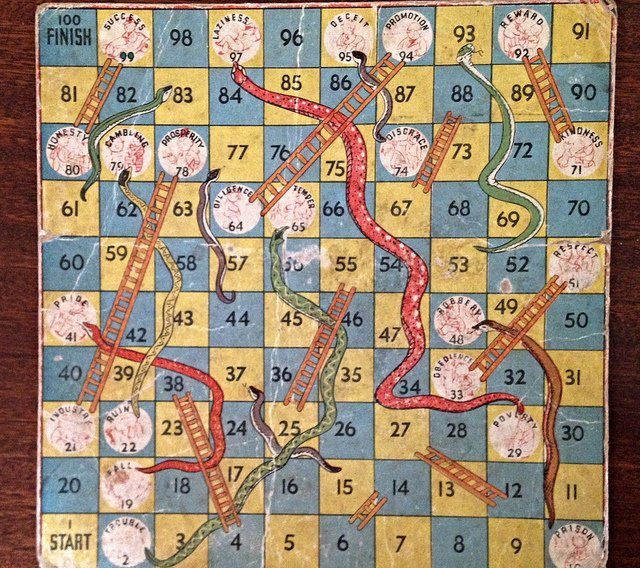 Age Group:
5+Years
Price Range:
INR 150-500
This classic game is great for the family and involves much fun and excitement. Your child will learn to follow simple rules like waiting for his turn to play and to cope with frustration and disappointment when he has to start over. It is also a great way for him to learn the sequence of numbers and counting.
Toys play an important role in a child's development. They can educate and inform while keeping a toddler engaged for long periods. An expensive toy may not always be a useful one. Research and explore before settling on a toy. The budget-friendly toys mentioned in this article are great fun to play with and help in your little ones' overall development.