A smart and functional kitchen makes things more convenient and efficient, so you get more time with loved ones. Here are some appliances that will make a difference to your kitchen, and your life.
The kitchen - the central and perhaps, most important part of your home. When you are not cooking up something delicious for your loved ones, you are busy doing other household chores here. You must have noticed that you actually spend a sizeable amount of time in your kitchen every day. Haven't you often wished that you could use this time more productively, doing more fun things with your family and loved ones, for instance?

The answer is, of course, you can! Simply by investing in a few smart kitchen appliances and tools, that blend technology with functionality. Now, you can transform your kitchen into a 'smarter' and more dynamic space. These gadgets are efficient and time-saving, thus gifting you more time on your hands!
So, here are 10 ideas for cooking appliances to transform your kitchen, enabling convenience and productivity:
Also known as a crock-pot, this appliance is all about simplified and effortless cooking. It is basically an electric pot with stoneware. Food can be cooked at either high or low temperatures for several hours. So, once you mix all the ingredients together, put it in the cooker, set the time and temperature accordingly and forget all about it. Unlike a regular gas stove, here, there is no need to periodically check or adjust the flame. You can even leave it to cook overnight. That way, you don't just get a good night's sleep, you also save lots of time in the morning!
Currently unavailable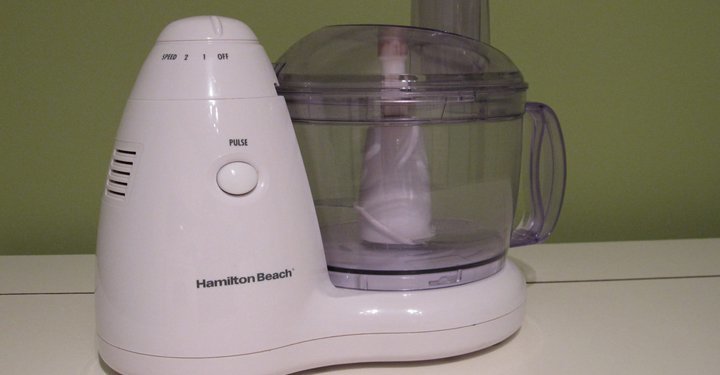 Although similar to a blender, a food processor has interchangeable blades with which you can carry out tasks like slicing, chopping, grinding, grating or even, kneading dough. Unlike blenders, with a processor, you don't need to add liquids or water to do all this. This multi-tasking appliance comes with different detachable blades and jars. So, depending on what you want to use the appliance for, you choose the appropriate blade or jar.
Get it from Amazon for ?3699+ (available in four colours).

Love baking and experimenting with various delicacies for your loved ones? Then, this is the appliance for you. A halogen oven uses a bright halogen light to produce heat which spreads throughout the oven with the help of a fan. The temperature is controlled by an internal thermostat, and this enables the light to turn on and off, whenever necessary. Although smaller than a conventional oven, a halogen oven is capable of cooking food three times as fast.
Get it from Amazon for ?7299+ with a 1-year warranty.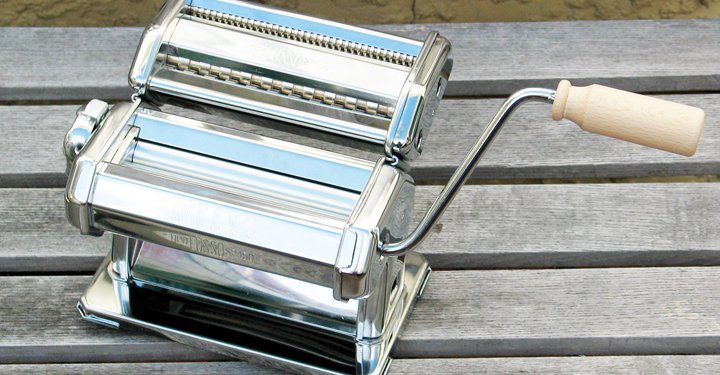 Pasta is universally popular, and possibly, your children's favourite dish. What if you could make it from scratch without spending too much time in the process? A pasta maker helps you whip up healthy home-made pasta by rolling out the dough into various shapes - flat sheets, spaghetti or noodles. Available in both manual and electric options, the manual is a cheaper variant; although both are certainly easier than the traditional hand-rolled pasta-making methods.
Get it from Amazon for ?6490+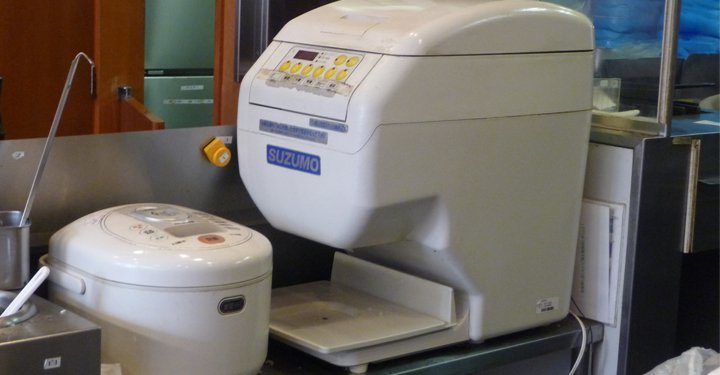 This simple bin is meant to store your stock of rice neatly and also, dispense it easily. All you need to do is push a button and a standard amount of one or one and a half cup of rice is dispensed through an in-built draw. This way the bin remains closed, keeping the rice fresh, dry and free of insects. It also avoids any spillage. Rice dispensers are available either in plastic or stainless steel and are a great idea for storage, keeping your kitchen looking neat and organised.
Get it from Amazon for ?1974+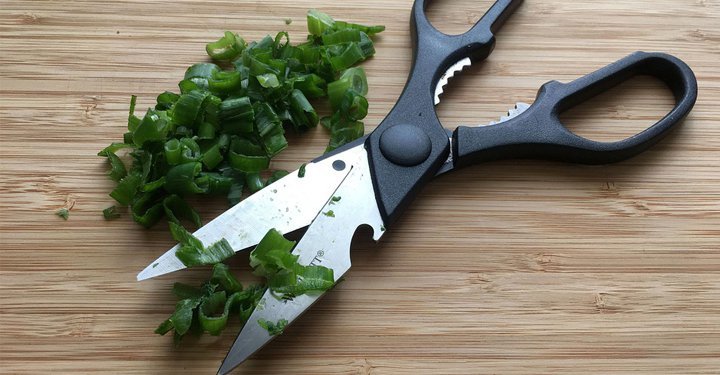 Fresh herbs are an integral part of most recipes. But chopping them up finely can be a bit of a task. That's where the simple but smart herb scissors come in handy! This tool makes snipping and mincing the herbs so simple and easy. The multi-layer blades help you swiftly shred the herbs and what's more, it comes with a cleaning comb that helps keep the blades clean.
Get it from Amazon for ?399+ (Colours may vary).

This little battery-operated gadget can be used to seal packets, that have been opened. So now, instead of the hassle of transferring the remains into other containers, you can simply reseal the pouch or packet to keep the food item dry and fresh for later consumption. All you need to do is simply slide the machine (pre-heated) along the edge of the packet and it is sealed airtight. This way, insects will not be able to get in and you also prevent mould from forming inside the packet.
Currently unavailable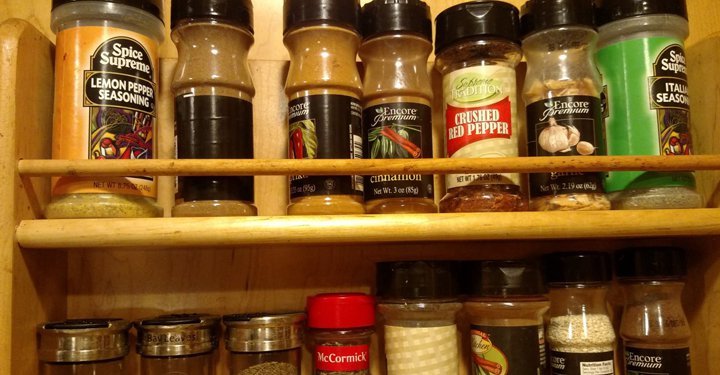 Spices are essential ingredients for cooking, and you most likely have an array of them in your kitchen. It's easy to end up cluttering your counter with bottles and jars every time you cook. So, invest in a neat spice rack that will allow you to easily store and access whole and powdered spices. There are several options available in the market; so choose what suits your kitchen space. The spice rack can either be fixed on the wall, kept in a cabinet or simply placed on the counter top.
Get it from Amazon for ?806+

9. Digital volume spoon scale:
Almost every recipe involves measurements of ingredients - teaspoon, tablespoon, ounces, grams or even milligrams! Instead of playing the guessing game all the time, why not use a digital measuring scale to spoon out the right proportion while cooking. You can use it for spices, masala powders or even, to measure out wet ingredients like oil. The digital display will show the exact amount in both grams and ounces.
You planned on cooking something special for your family but have just realised you forgot to take it out of the freezer and de-frost it! Don't you find such instances terribly frustrating? The defrosting tray is the perfect solution for such situations. This is a tray made of aluminium, which is a good conductor of heat and therefore, speeds up the defrosting process. So, you needn't spend time soaking frozen food in water or waiting for the item to thaw out.
Currently unavaialble
When the heart of your home is well-organised and functional, it will definitely make a difference in your life. Investing in smart appliances will save time. Why, you could even get your children to help you with daily chores (spooning out ingredients, re-sealing packets, taking rice out of the dispenser, so on). Cooking will no longer be a chore but a chance to spend quality time together.

Click here to read Buyer's Guide: How To Choose The Right Kitchen Appliances For Your Home

Looking for expert tips and interesting articles on parenting? Subscribe now to our magazine. Connect with us on Facebook | Twitter | Instagram | YouTube