5 super-quick and yummy summer dessert recipes your children are sure to love
Parinita Salian
4 Mins Read
Want to put together a filling sweet treat for your little one but have no time or patience to bake a cake? We have five no-fuss dessert recipes to satisfy those unstoppable cravings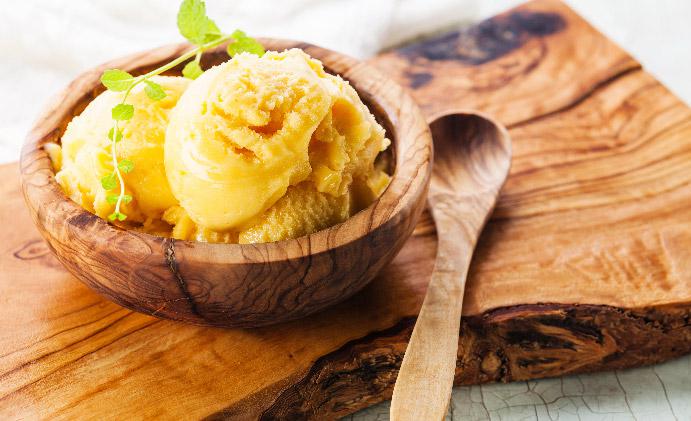 Satisfying your kids sweet tooth can be a challenge at times. Especially when you are famished after a long work-week or decluttering the home. Instead of reaching out for the chocolate bar or candy, try some of these easy recipes that you can whip up in a jiffy. With a little bit of pre-planning, you will be able to put these together in a few minutes. Most of the recipes are nutrient-rich for guilt-free indulgence.
Mango sorbet
A quick recipe, especially for the upcoming mango season. Avoid adding sugar by selecting the sweetest variety of mango available in your local market.
Ingredients
3 cups chopped mango
½ cup pineapple juice

½ cup milk

1 tbsp sugar or honey (optional)

Method 
Freeze mango chunks overnight in the freezer.
Place the frozen mango pieces and pineapple juice into the blender. If the mango pieces aren't sweet enough, add a bit of sugar or honey.
Halfway through the blending add milk. You can use almond milk instead of regular milk.
Scoop into your children's favourite ice cream bowls. Top up with freshly chopped mango.
Lemon strawberry chia pudding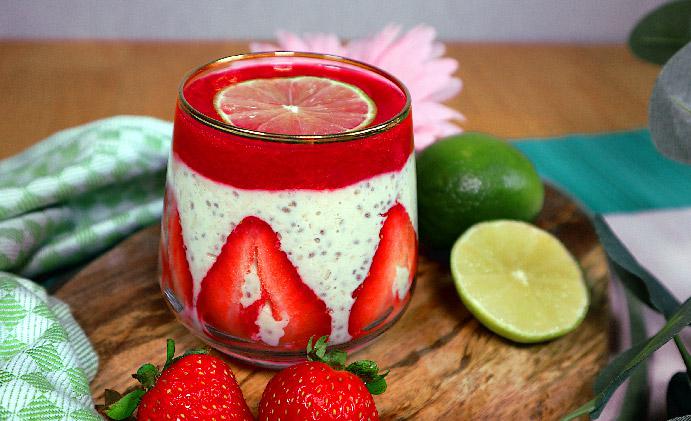 Surprise your kids with this bright coloured dessert after a long day at school. Packed with nutrients from chia seeds and dates, this is a delicious pudding for both you and your children to enjoy together.
Ingredients
1 cup fresh strawberries

1 cup milk

2 tbsp chia seeds

2 dates

1 tbsp lemon juice

1 tsp lemon zest

Method
Blend the strawberries, milk, and dates until smooth. You can replace dates with sugar or honey. You can substitute the regular milk with yoghurt, almond or coconut milk.
Whisk in the chia seeds, lemon juice, and lemon zest. Pour into individual serving cups and refrigerate overnight or at least for six hours before serving.
If your kids do not prefer the texture of chia seeds, blend the seeds along with the strawberries in the first step.
Instant Choco Mousse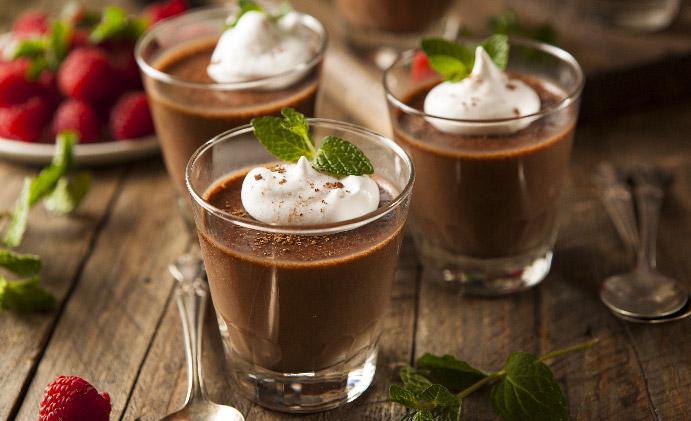 This recipe is especially for your impatient chocolate-loving munchkins. It can be whipped up in minutes and served at room temperature.
Ingredients
1 cup marshmallows

1½ cups dark chocolate

3 tbsp butter
3 tbsp hot water

1 cup whipping cream

1 tsp vanilla extract
Method
In a double boiler, put the marshmallows and let them melt.
Add the butter, dark chocolate and water.
After the chocolate and butter liquefy, stir everything together. Keep aside to cool.
Whip the chilled cream and vanilla extract together, till the mixture forms stiff peaks.
Gently fold the cooled chocolate mixture into the cream and set it in individual glasses.
Serve at room temperature or chilled.
Crunchy banana-chocolate pops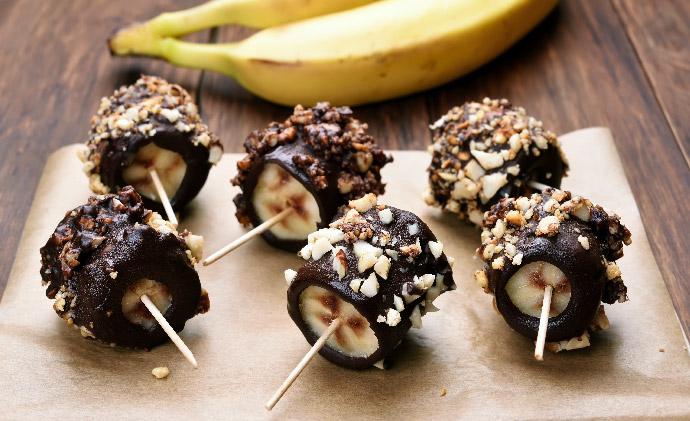 Who doesn't love bananas? Prepare these pops as a healthy birthday party treat or to fuel the kids up after a swim or dance class.
Ingredients
2 bananas

4 ice-candy sticks

2 tbsp chopped nuts (peanuts, almonds, cashews)
½ cup dark chocolate

Method
Melt the dark chocolate in the microwave or double boiler and pour it into a tall glass.
Dry roast and spread the chopped nuts on a plate. If your child is allergic to nuts, replace them with sprinkles or granola.
Cut the banana into two halves. Insert the popsicle sticks to the wider end.
Dip the banana into the chocolate mixture and shake off the excess.
Roll the chocolate covered banana around the nuts.
Refrigerate for 15-20 minutes till the chocolate hardens and serve.
Apple Coconut Barfi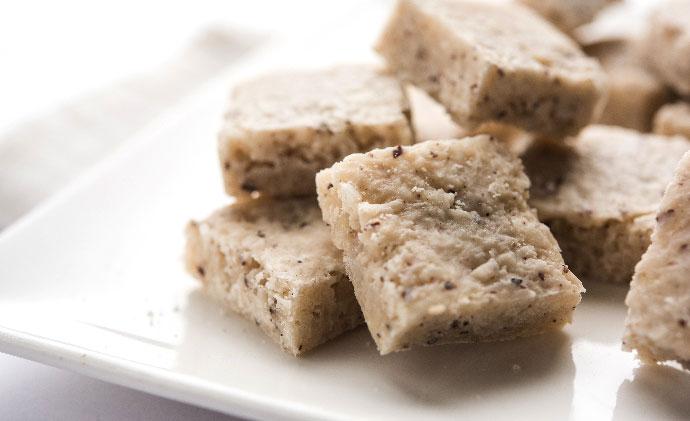 Make barfis healthier by using fruits, fresh coconut, and homemade ghee. It can be packed into your kid's lunch box or given as a snack with her glass of milk.
Ingredients
3 cups grated apple
1½ cups grated coconut

1 cup milk powder

½ cup sugar

3 tbsp ghee
2 tbsp chopped nuts

A pinch of cardamom powder
A pinch of salt

Method
Grease a baking tray or plate with ghee and keep aside.
Dry roast the grated coconut on low flame till it gives out a nutty aroma.
Heat ghee in another pan and cook the grated apple till most of the moisture evaporates.
Toss in the coconut, milk powder, sugar, cardamom powder, and salt. Mix well.
Stir the mixture continuously for around 10 minutes till ghee starts oozing out from the sides, and the mix comes together to form a fudgy mass.
Set this mix in the greased tray and smoothen it out with a spoon.
Sprinkle the chopped nuts and let it come down to room temperature.
Cut into squares and store in an airtight container.