Healthy sweet recipes for kids: How to make dates and nuts roll, raisin burfi and cashew flower
Parandhaman
1 Min Read
Want to stay healthy without compromising on taste? These super-quick delights made with nuts and dried fruits are your best bet. Plus, these oh-so-simple bites are bursting with a nice crunch and goodness of essential nutrients!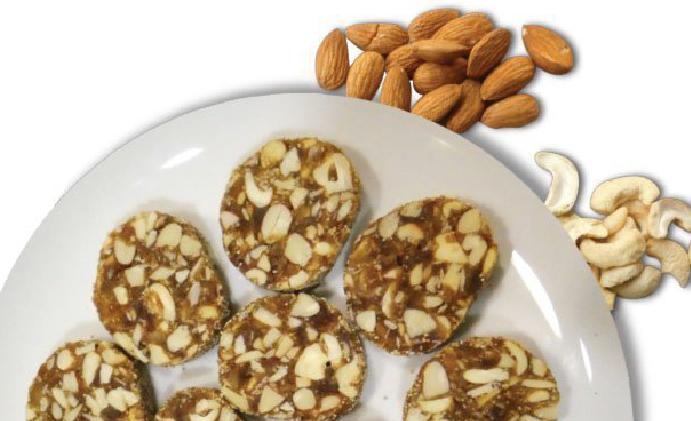 Dried fruits and nuts are a must in every diet, as they are rich in nutrients and come loaded with proteins, fibers, antioxidants and healthy fats. But what if your child is not a fan? Worry not, the recipes mentioned below are not only healthy but also very tasty, and we have a strong feeling that both you and your child will relish them!
Dates and nuts roll
If your child cringes at the sight of dates, fret not. These exciting dates and nuts rolls that are also rich in vitamins, iron, calcium and minerals, are bound to spike his interest.

Ingredients
250g dates (seedless)
150g almonds (chopped)
150g cashews (chopped)
2 tsp cucumber seeds
3 tsp poppy seeds
1 tsp ghee
½ tsp cardamom powder

Method: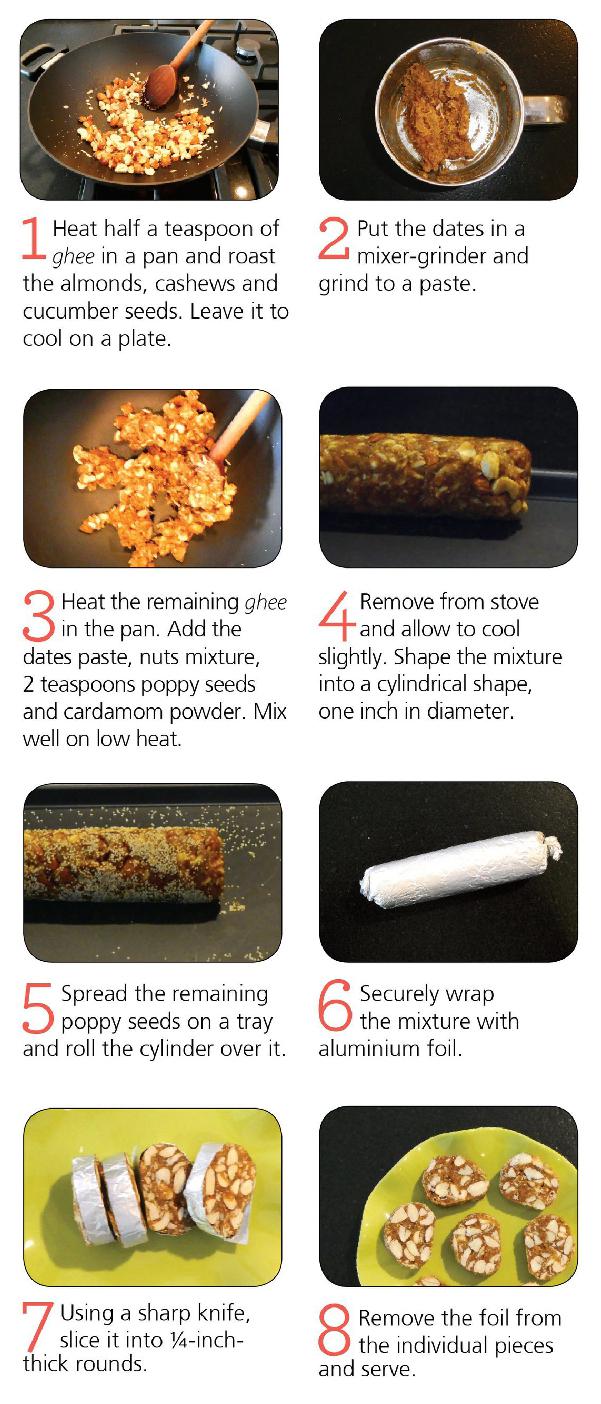 Nourishing nuts and raisins burfi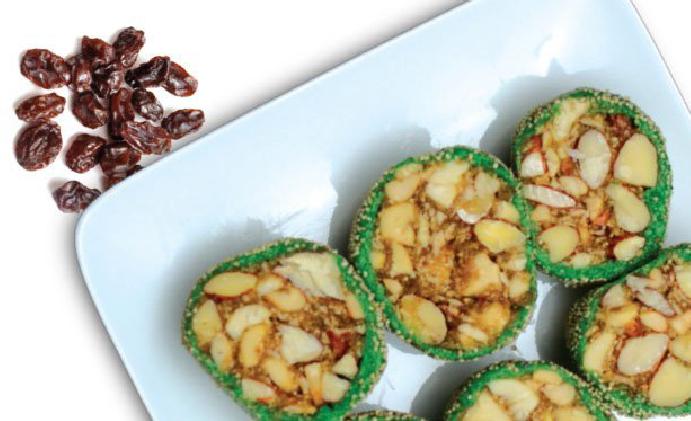 Raisins are a wonderfully juicy source of energy and carbohydrates. This burfi made from raisins and nuts, bursts with nutrients and energy. Colorful, healthy and tasty, your little one won't find it easy to resist this delicious sweet!
Ingredients
100g cashew powder
2 tbsp honey
4 drops food color (any color of your choice)
¼ tsp cardamom powder
For the filling
100g cashews (chopped)
100g almonds (chopped)
100g raisins
1 tsp cucumber seeds
1 tsp poppy seeds
½ tsp ghee
¼ tsp cardamom powder
Method: Colorful cashew flowers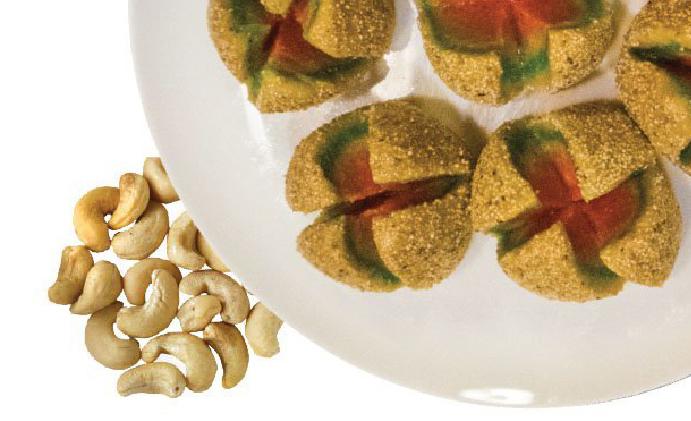 Cashews are a powerhouse of proteins and vitamins. Health and fun come together, packing a punch into this colorful, flowery, cashew delicacy.
Ingredients
4 cups cashew powder
1 cup honey
2 tsp ghee
1 tsp cardamom powder
4 tsp roasted poppy seeds
4 drops red food color
4 drops yellow food color
4 drops green food color
Method: 

Make it a habit to include dried fruits and nuts regularly in your everyday diet. From improving hemoglobin levels and preventing anemia, to maintaining cholesterol levels and keeping heart disease at bay, dried fruits and nuts are a great source of healthy living.