2020 was an exciting year for children's books. From picture books to graphic novels to young adult fiction, here are our top picks for each age category
The year 2020 was like no other. The COVID-19 pandemic changed the way we live and made us reevaluate the world as we know it. It was especially tough on children, with the closing of schools, the transition to online classes and staying at home with little social interaction. Not to mention the fear and anxiety of living through a pandemic.
This year, more than any before, children needed books to find a creative outlet. And the world of children's books met that challenge wonderfully. From funny to thrilling to heart-wrenching, children's books came in all shapes and sizes this year. We also saw books addressing pressing social issues such as race, gender, identity, living with disability and environmental crises, thereby inviting children into conversation around these topics.
With so much to choose from, as parents, it can be confusing to know what to pick for your child to read. We're here to help! We have done a round-up the children's books published this year and here are our top picks for each age category.
Age Category: 3-5 years
1.
I Talk Like a River
Written by Jordan Scott and illustrated by Sydney Smith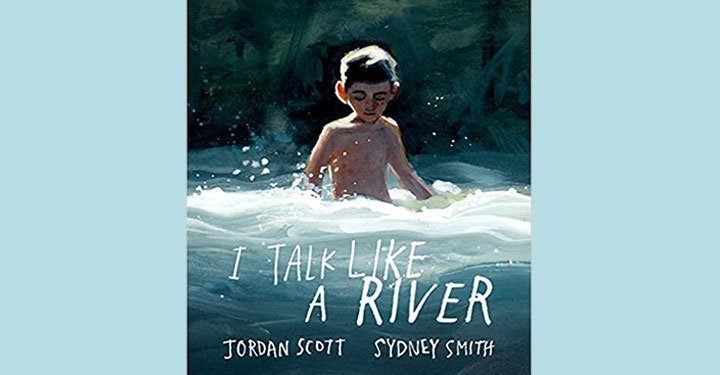 Jordan has a bad speech day at school and his friends make fun of his stutter. When he returns home, his father takes to him to a place that can help him feel better - a river. While Jordan can't stop thinking about his day, his father gently points out that Jordan speaks like a river - "sometimes rough, but sometimes smooth, sparkling in the sunlight." Elevated by rich, powerful language and beautiful illustrations, I Talk Like a River is a book that tells children about hope and empathy.

2.
The Box Turtle
Written and illustrated by Vanessa Roeder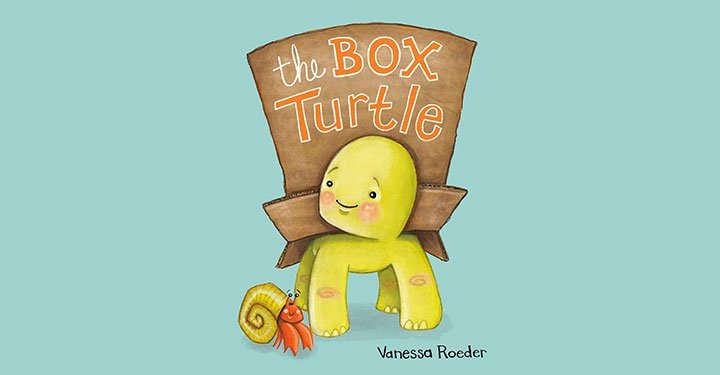 The Box Turtle is the story of the little turtle, Terrance, who is born without a shell. Undaunted, his parents find him a box to replace the shell. Terrance is perfectly happy with his box shell until he meets other turtles who make fun of him. Suddenly, Terrance's self-confidence is shaken, and he sees everything differently. The Box Turtle is about how Terrance learns to make peace with who he is. It's a warm and funny tale of resilience, kindness and finding yourself, perfect for young readers who are beginning to discover themselves.

3.
If You Come To Earth
Written by Sophie Blackall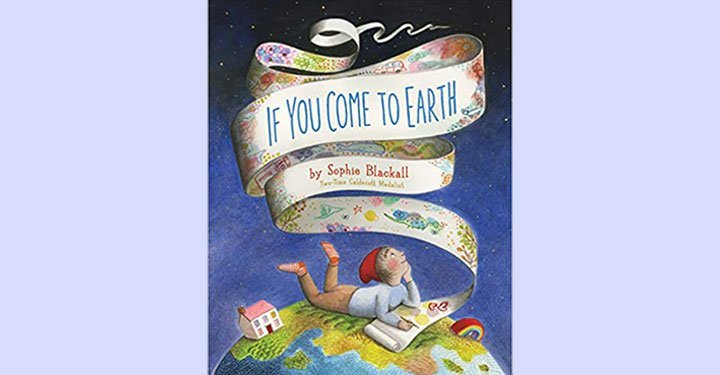 In this gorgeous picture book, a child writes a letter to a visitor from outer space explaining everything about Earth. The book provides a humorous yet poignant guide to our planet with snippets of daily life from a child's perspective. Intricate watercolor illustrations add life and color to the book and make If You Come To Earth a visual delight for children. The book also carries an important message for its young readers about the need to care for our planet and for each other.

4.
Old Rock (Is Not Boring)
Written and illustrated by Deb Pilutti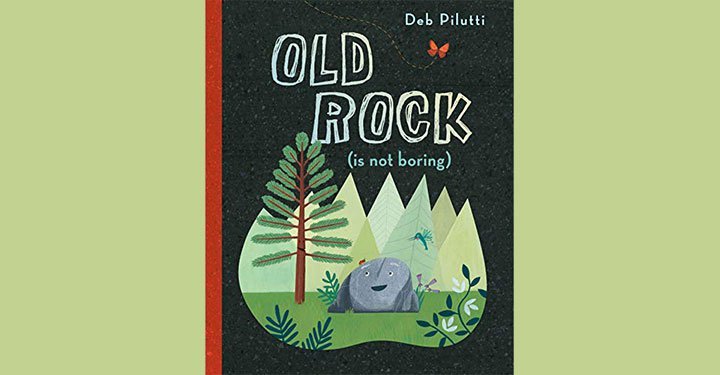 Everyone thinks Old Rock is boring. He has been sitting in the same spot for ages. But Spotted Beetle, Tall Pine, and Hummingbird are in for a wonderful surprise as Old Rock tells them his story. From volcanos to dinosaurs to glaciers, the old rock has had so many adventures! A delightful combination of non-fiction and fiction, this book draws young readers into history, geography and the secrets of the natural world.

5.
Lift
Written by Minh L, illustrated by Dan Santat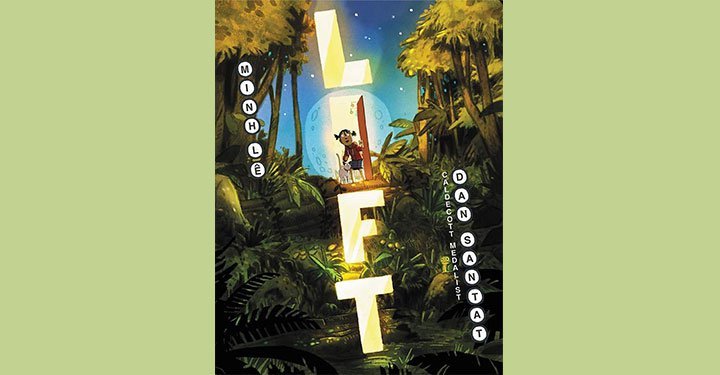 Young Iris's favorite thing in the word is to press the lift buttons. When her little brother takes over her role as the button pusher, Iris feels rejected. She soon discovers her own elevator button, which takes her to magical places on astonishing adventures. However, Iris soon learns that adventures are more fun when shared.

Lift is a beautiful and imaginative picture book that tells a story of adventure and exploration with a touch of whimsy. Perfect for young readers!
Age Category: 6-9 years
6.
Wink
Written by Rob Harrell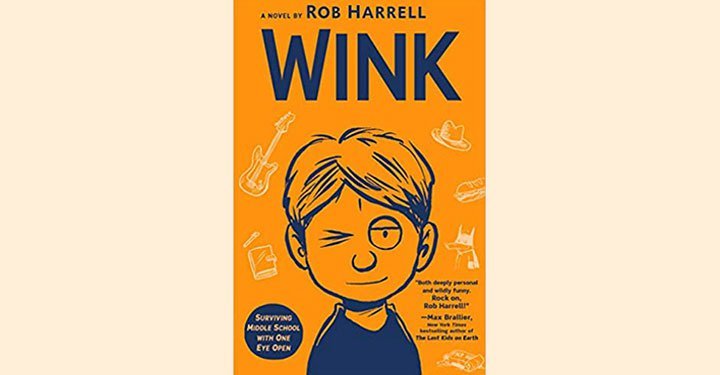 Twelve-year-old Ross Maloy's life is turned upside down when he is diagnosed with a rare eye cancer. Suddenly, his life is taken over by medical treatments, loss of vision in one eye and friends who treat him differently. A hilarious yet moving story about surviving a horrifying diagnosis, Wink is inspired by the author's own experience with eye cancer. It is a funny, life-affirming tale of survival and resilience.

7.
The Mountains of Mumbai
Written by Labanya Ghosh and illustrated by Pallavi Jain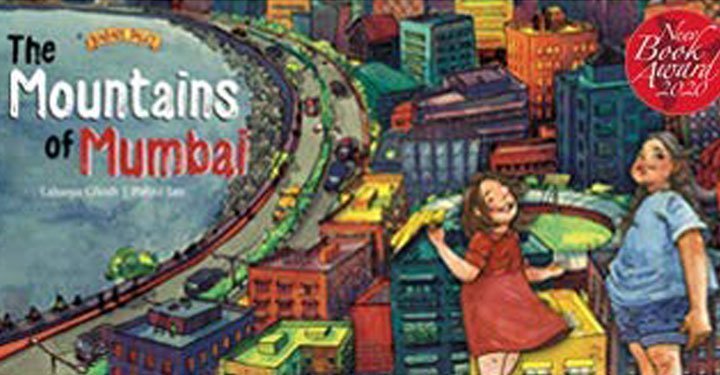 Doma has come to visit her friend Veda in Mumbai. When Doma begins missing the mountains of Ladakh, Veda surprises her by telling her that Mumbai has mountains, too!

Bursting with the colors and flavors of Mumbai, this beautifully illustrated picture book is an ode to the city. Looking at it from a child's wild-eyed curiosity, the book takes it young readers on a journey through Mumbai-its loud traffic, concrete buildings as well as its surreal beauty.
8.
Srinivasa Ramanujan: Friend of Numbers
Written by Priya Narayanan and illustrated by Satwik Gade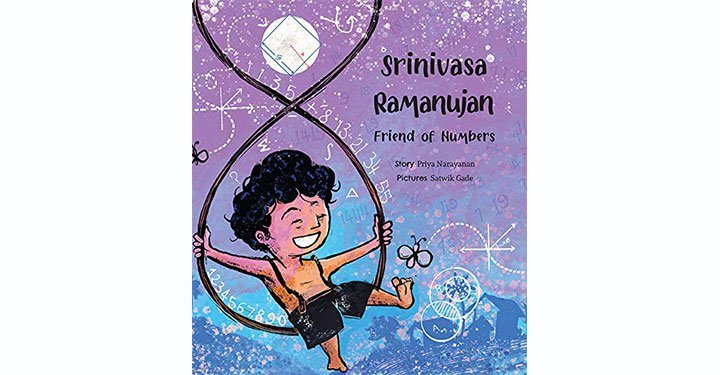 A picture book biography of the mathematical genius, Srinivasa Ramanujan, this book brings the magic of math alive for children. It follows Ramanujan's journey from a toddler who was fascinated by patterns to the little boy who would play with numbers on his slate to a world-renowned mathematician. A warm account of Ramanujan's pursuit of his passion, this is a book about following your dreams.

9.
The List of Things That Will Not Change
Written by Rebecca Stead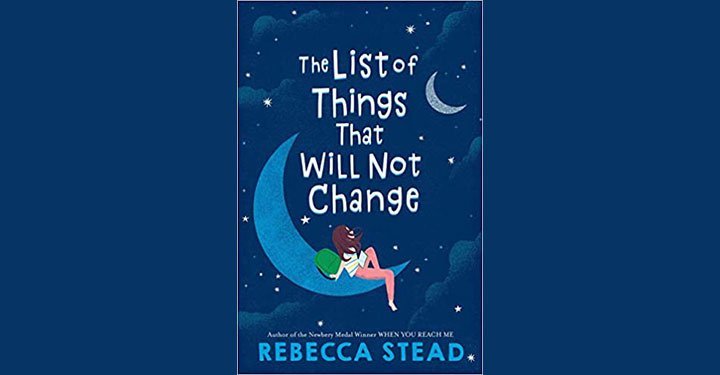 When Bea's parents get divorced, a lot of things change but she has a list of things that will not change. First on the list-Mom and Dad will always love her, and each other, no matter what. However, when her father announces that he is going to marry his boyfriend, everything changes very quickly. Through Bea's struggles to come to terms with the big changes in her life, the book takes on heavy topics such as mental health, divorce and homophobia with astonishing gentleness, empathy and a touch of whimsy.

10.
A Whale of the Wild
Written by Rosanne Parry and illustrated by Lindsay Moore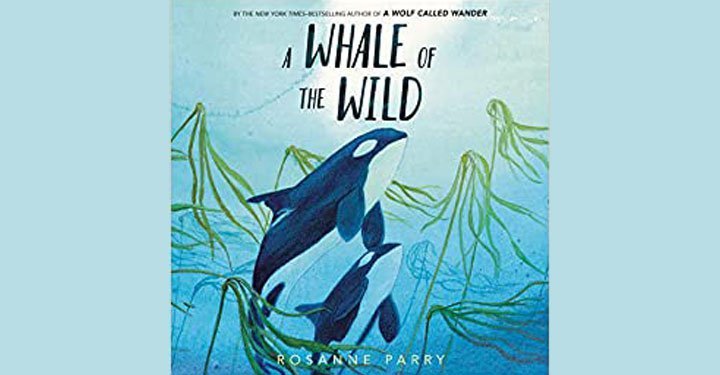 Vega is an inquisitive young orca who dreams of becoming the matriarch of her pod one day. When an earthquake separates her and her brother from their pod, it's up to Vega to return her brother to safety. Navigating a seascape rendered unrecognizable by the earthquake and countless other challenges such as shark attacks, lack of food and toxic pollution, Vega sticks to her mission. A Whale of the Wild is a stirring tale of survival in an increasingly hostile world. The book is also the result of intensive research on marine life and provides eye-opening information about threats to natural ecosystem to young readers.

Age Category: 10-12 years
11.
Shirley & Jamila Save Their Summer
Written and illustrated by Gillian Goerz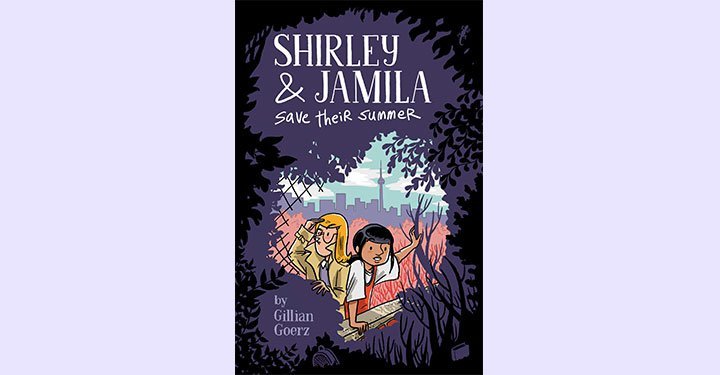 Jamila Waheed, who is new in town, becomes friends with Shirley Bones, a rather odd young girl. Jamlia soon discovers Shirley's secret - she is a detective! When a gecko goes missing in the neighborhood, Shirley and Jamila decide to investigate together. What follows is a fast-paced mystery where the girls follow one clue after other in their search for the gecko. Fun and action packed, this book is also a tale of friendship, overcoming challenges and making difficult choices.

12.
When Stars are Scattered
Written by Victoria Jamieson and Omar Mohamed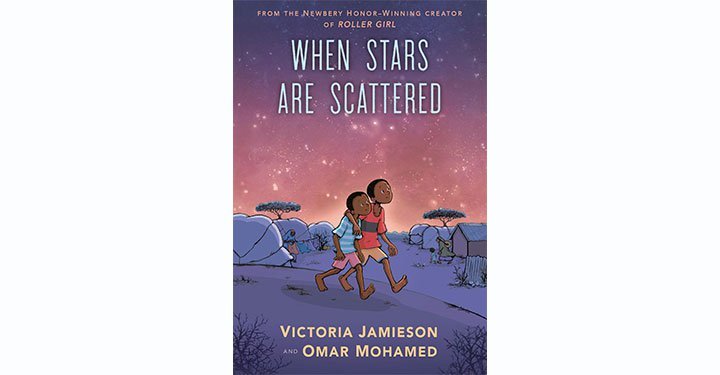 When Stars are Scattered is a graphic novel memoir of Omar Mohamed's journey, when fleeing war-torn Somalia and arriving at a Kenyan refugee camp with his little brother. The book follows Omar's life in the camp for the next 15 years. Exploring loss and devastation with hope and gentle humor, the book is an intimate and eye-opening tale about life as a refugee. Hailed as the most important book of 2020 by critics, it is a must-read for young readers.

13.
Cast Away: Poems for Our Time
Written by Naomi Shihab Nye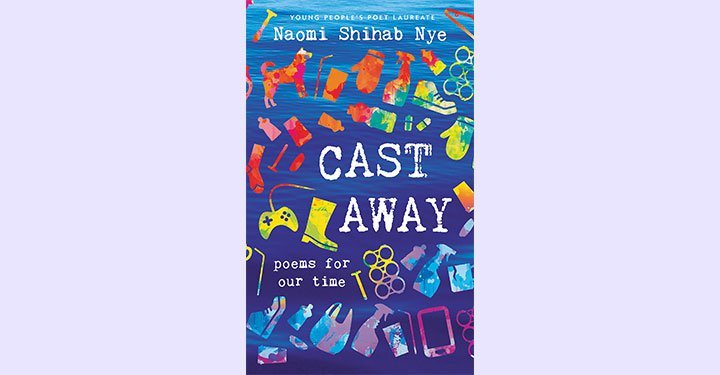 Naomi Shihab Nye is the current American Young People's Poet Laureate and Cast Away: Poems for Our Time is her collection of poems dedicated to the unlikeliest of subjects-trash. Nye finds humor and intrigue in the things we cast away without much thought-an old plastic bottle, a pinecone, a lost mitten. Through her poetic explorations of trash, the 80-odd poems address a wide range of subjects, including immigration, politics, refugees, the environment, junk mail, garbage trucks and much more.

14.
Mahabharata for Children
Written by Arshia Sattar and illustrated by Sonali Zohra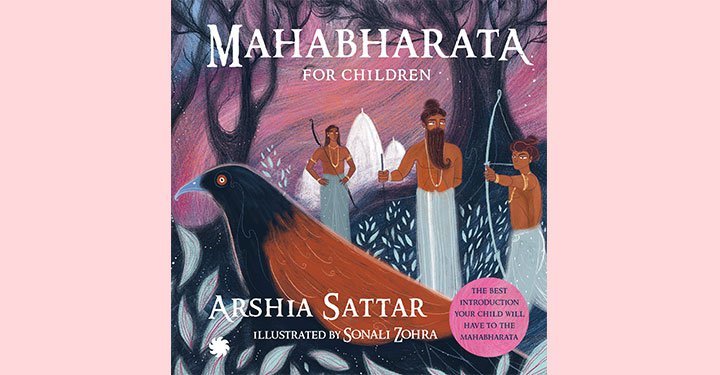 If Sonali Zohra's dreamy illustrations don't pull young readers into this book, Arshia Sattar's retelling of the Mahabharata definitely will. This book condenses the epic tale of the Mahabharata into a simple and beautiful tale for children. With a narrative that is nuanced, observant and moving, this book could easily be the best introduction to the Mahabharata for young readers.

15.
10 Indian Champions: Who are fighting to save the planet
Written by Bijal Vachharajani and illustrated by Radha Rangarajan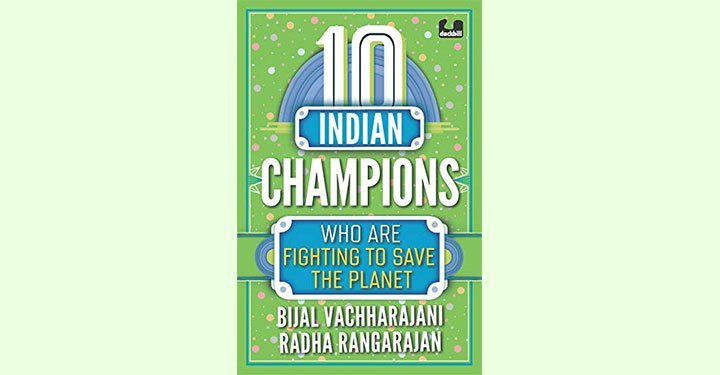 This book tells the stories of people who are fighting some of the most pressing challenges facing our planet such as climate change, food insecurity and waste management. The book covers the stories of individuals from diverse backgrounds, including scientists, musicians, artists and journalists, who are striving to bring about positive change in the world. Hopeful, pragmatic and endearing, this book is as informative as it is inspiring.

Age Category: 13-18 years
16.
THE TALK: Conversations About Race, Love & Truth
Edited by Wade Hudson and Cheryl Willis Hudson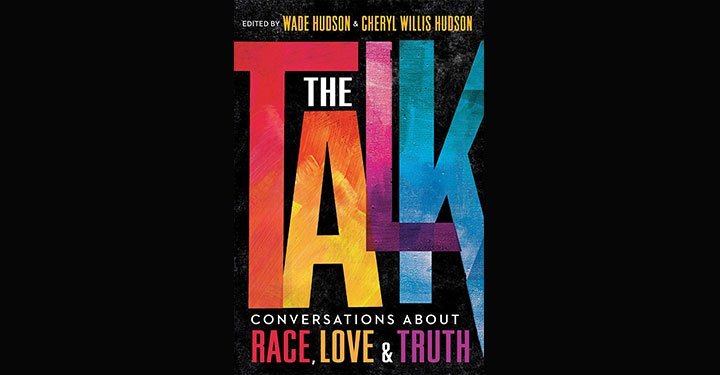 In this collection of stories, essays, letters and illustrations, 30 diverse authors and illustrators share their conversations with their children about race, gender and identity. Tender and often tugging at your heart, these voices provide a map for young adults to navigate a world that can often be frightening and overwhelming.

17.
Clap When You Land
Written by Elizabeth Acevedo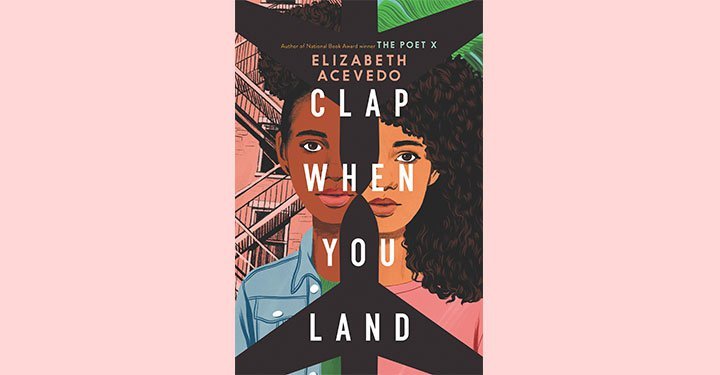 This book is the story of two sisters, Camino Rios and Yahaira Rios-one in Dominican Republic and the other in New York city-who did not know of each other's existence for 16 years. Their lives are thrown together suddenly when their father is killed in a plane crash. They must now journey through their grief together even as they discover the world of lies left behind by their father. A novel-in-verse, Clap When You Land is an exploration of love and grief.

18.
Furia
Written by Yamile Saied Mndez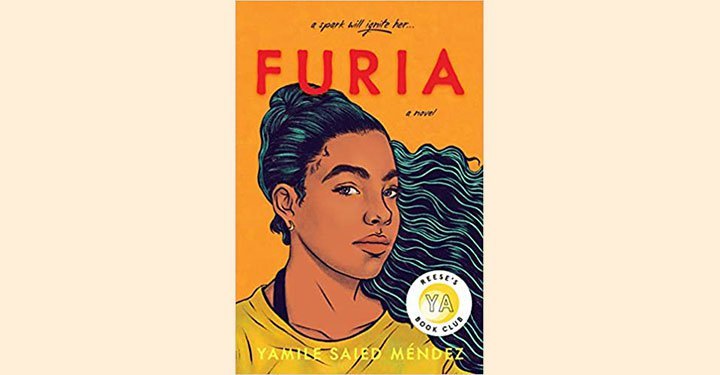 Camila Hassan, who lives in Rosario, Argentina, leads a double life. One of an obedient daughter, abiding by her mother's strict rules and her father's short temper and the other of a rising soccer star. However, when her team qualifies for a major tournament, Camila realizes how far her dreams can take her. The story of a young girl's journey of following her dreams, Furia brings alive by the flavors of life in Argentina and the mad excitement of a soccer stadium.

19.
Snapdragon
Written and illustrated by Kat Leyh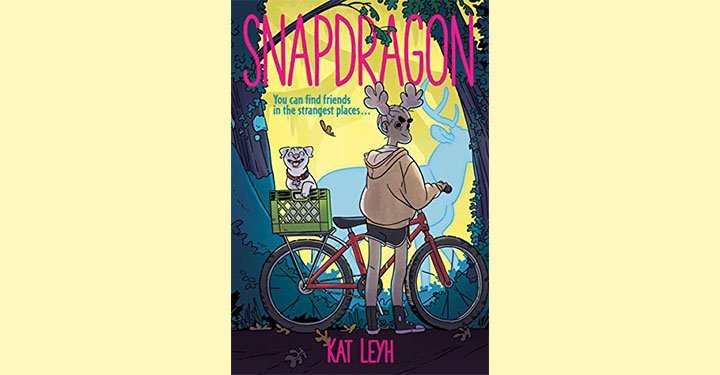 Young Snap has heard tales about the old witch who lives in her town. Things take a turn when Snap befriends the witch and soon realizes that she has magical powers herself. A fun and whimsical graphic novel about magic, friendship and searching for one's identity, Snapdragon is enriched by its diverse characters and odd-ball humor. A perfect graphic novel for teenagers!

20.
Nadya: A Graphic Novel
Written and illustrated by Debasmita Dasgupta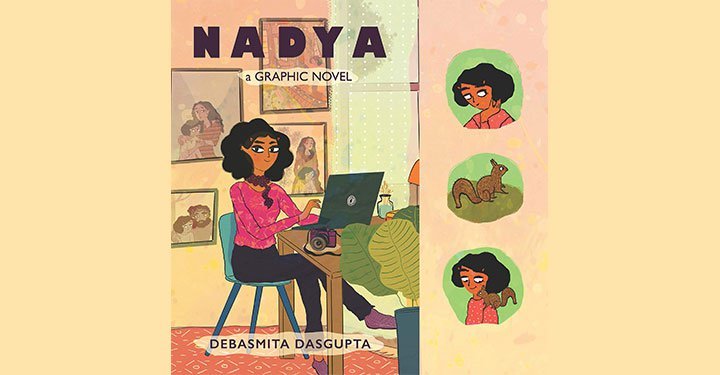 Thirteen-year-old Nadya lived a picture-perfect life until she discovered that her parents were getting separated and her father would leave home. A distraught Nadya cannot believe her father would ever leave her. She blames her mother for the separation and decides to run away into the woods. A tender tale of a young girl's journey to come to terms with loss and separation, Nadya is ultimately about healing, renewal and finding hope. The evocative illustrations and color palette perfectly complement the upheavals in Nadya's life.

There you have it-our top picks of children's books this year. Humor, fantasy, mystery, graphic novels-there is something for everyone here. Make sure you get your little reader to read a few of them. And hey, they make great reading for adults, too! So, grab a couple of cups of hot cocoa and curl up in the coziest corner in the house and indulge in a reading session with your child. What better way to bid adieu to 2020!
Happy reading!
Also read:
Best Storybooks On 'Back To School' For Kids
10 Books By Enid Blyton Your Child Must Read
11 Books For Children That Parents Can Read To Preschoolers
About the author:

Written by Vani Venugopal on 14 December 2020.
Join our Circles to share, discuss and learn from fellow parents and experts!
Looking for expert tips and interesting articles on parenting? Subscribe now to our magazine. Connect with us on Facebook | Twitter | Instagram | YouTube