It can often be a challenge to spend quality time with kids, especially for working moms. Here are some amazing tips to stay connected with your child
Eight-year-old Varun secures first place in a drawing competition. Excited about his achievement, he calls his mom, Kavitha, and asks her to reach home early from work. Unfortunately, Kavitha is held up in a meeting at work, and she couldn't be home early to celebrate her son's achievement. Varun is disappointed that his mother doesn't keep her promise and feels low. He longs for his mother's attention.
Like Kavitha, most working moms with kids may have experienced a similar situation. Yes, parenting is a difficult task, especially for working moms. Most often they feel guilty for not spending quality time with their children. If kids feel neglected by their parents, the bond they share may weaken, leading to strained relationships.
How working moms can spend time with their children
Spending quality time strengthens your bond with your child. Even if you are not able to spend more time with your child, make sure you spend at least an hour with him every day. Ensure you give him undivided attention in that one hour. Keep your phone away, listen to what the child is saying and respond to his questions.
Ameesha, an IT professional says, "As a mother of a 16-year-old, I make sure that I spend time with my daughter for at least 45 minutes a day before bedtime. During the day she is busy with school and other activities. So, we make sure that we switch off the TV and have dinner as a family. My husband and I ensure we spend time with our daughter between her busy schedule."
Here are some activities for working mothers to bond and spend quality time with your child:
1. Start a mom and me journal
Some working mothers may reach home late in the night when the child is sleeping, and they miss out on talking about how the kid's day went. Start a 'mom and me' journal to know what is happening in your child's life and what he wants to share with you. The journal is a good way to keep in tune with one another. Teach him how to write a journal, and he can make it interesting by drawing stick figures of the places or people he visited when you were at work. For example, if your child had visited the beach in the evening, he could stick a shell in the journal and write his favorite moment at the beach. Whenever you have free time, read the journal with him and write a small note of appreciation to make him feel special.
2. Get your child involved in your favorite hobby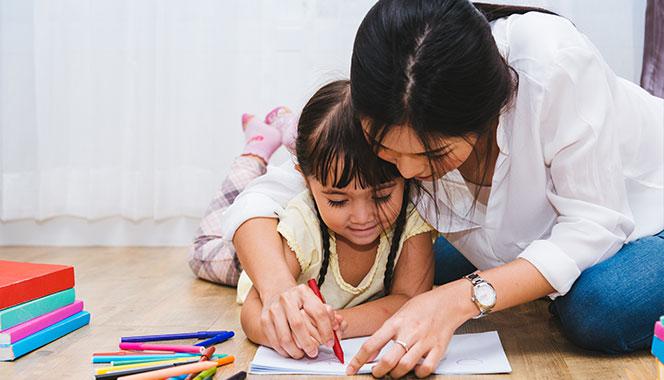 Although you spend your weekdays at the office, reserve your weekends for your little one. To make the weekend more productive for you and your kid, involve him while you practice your favorite hobby. For example, if you like to paint, plan a fun painting-based activity with your kid. Give her some colors and let her also paint. Your child will surely enjoy painting, and she will look forward to having more quality time with you even if the weekdays are busy. You could also plan some exciting games or have family meals to make your weekends more fun.
If you work at home during the weekends, you can still find ways to bond with your child by taking small breaks. During the break, have a snack with your kid or take him for a walk. When you take small breaks for your child, it helps you reconnect and feel energized.
3. Go on a picnic!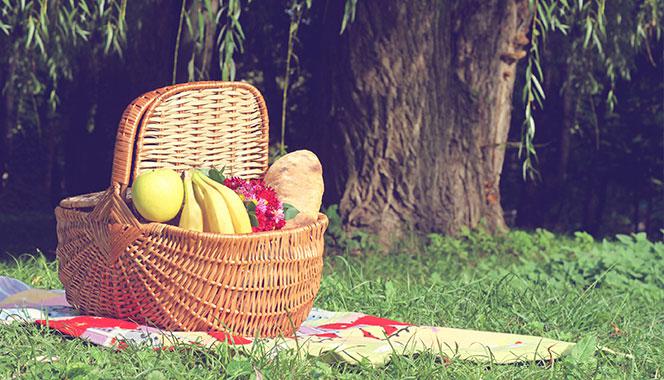 An impromptu picnic at the nearby park will certainly bring a smile to your little child's face. Ask him to pack his favorite foods in a picnic basket. You can play games, read books or go on a nature walk with him.
Amrita, a genetic counselor and mom, explains, "Children feel secure when we dedicate time to them. I make sure that I take my eight-year-old son for a short picnic during the weekends or holidays. When I come home early, I take him to the park in our neighborhood or the beach. Spending quality time with my son allows me to share my thoughts and values, which he can imbibe."
4. Take a family vacation
Ask your kids for suggestions on places that you can visit for summer vacation. They will feel special when you make an effort to spend time with them. Let your kids help with the planning as it makes them feel involved. Choose a fun destination or take a camping trip. Children always look forward to a vacation knowing that they'll have more time with their mom. It is a great opportunity for working moms to spend unadulterated time with their children, and connect with them.
5. Engage your child in simple household chores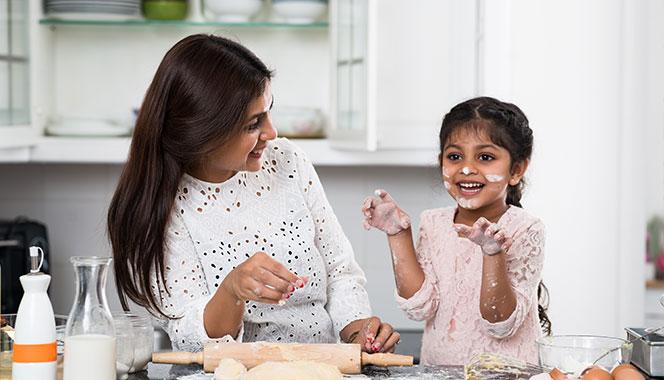 To spend quality time with your child, engage her in simple household chores. If the kid is older than 10 years, you can ask her to help you with the cooking or washing the dishes. But make sure that the chores are fun and not boring. For example, sifting flour, mixing dough or decorating a cake. These may be messy, but she will enjoy doing them. You can make household chores more interesting by making games out of them. Race to see who can fold the laundry the fastest. These simple chores allow you to play, communicate, and enjoy time with your child.
Dos and dont's for spending quality time with your child
Make time for your kids
Don't let gadgets distract you
Be present and pay attention to your child
Make eye contact with your child
Have a special bonding routine before bedtime
Fun games to spend quality time with your child
Treasure hunt: It can be an indoor or outdoor activity. Kids love finding hidden objects, so use more clues to make the game interesting.
Indoor bowling: Design a fun indoor bowling game for kids. Use old water bottles and fill them with sand. Place the bottles in line, grab a medium-sized ball and start bowling.
Touch and feel box: Take a box and cut a hole in one of the sides (large enough for your child to fit his hand in). Put an item in the box and have your children guess what it is.
Pin the tail: This is a fun game to play with your kid. All you need is a picture of a tailless animal and ribbons tied to a pin (tails). Blindfold the child and ask her to pin the tail as close to the point where the tail should be.
Studies have shown that a working mother who spends at least one hour of quality time with her child can establish a better bond than a stay-at-home mom. So, ensure that you spend quality time with your child every day or during the weekends for your child's physical and emotional well-being.