Bored of the same old breakfast dishes? Try these delicious kid-friendly bread recipes instead
Chef Vikas Dobhal
4 Mins Read
Tired of the same old bread-butter-jam sandwich for breakfast? Check out these delicious bread recipes which you can rustle up in a jiffy at home and kick start your mornings on a happy note as your kids dig into these!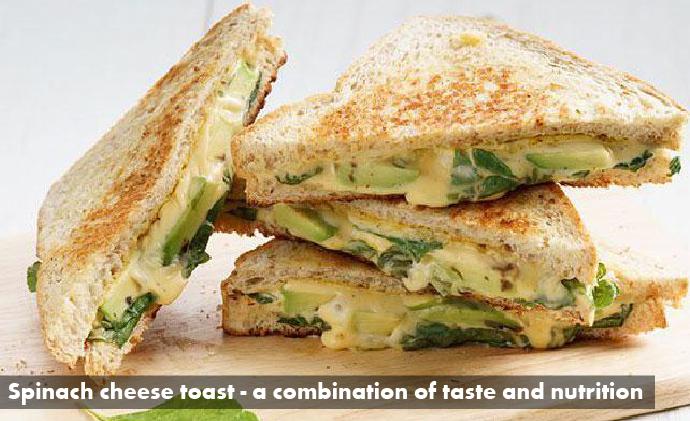 It is a well-known fact that the most important meal of the day is breakfast. A healthy breakfast is particularly important for growing children. But getting kids to eat breakfast is an ordeal for most parents. Couple that with the morning rush of reaching school and office on time, breakfasts are left unfinished and kids lose out on vital nutrients to kick start their day.
Bread-based food makes a great snack idea for kids and easy for parents to rustle up. Especially, when they come home after school, famished.
So, leave aside the usual bread and butter sandwich or the bread and eggs toast, and try these healthy and yummy bread recipes for kids. These are surprisingly different and delicious too!
1. Buffalo margarita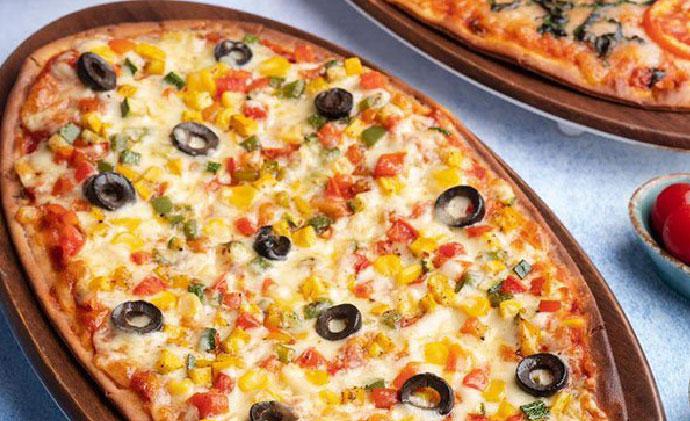 Ingredients (serves 4)
4 cups buckwheat (kuttu) flour
3 tbsp tomato sauce or 2 tbsp pizza pasta sauce
1/2 cup of bocconcini cheese (If you don't get it, substitute it with fresh cheddar cheese)
1 cup of shredded mozzarella cheese
1 tomato sliced
5-6 basil or tulsi leaves
Method 
Knead the buckwheat flour or kuttu atta with a little water to make a soft dough. Keep it aside for five minutes
Roll out the dough into a thin circle in the shape of the pizza
Spread some tomato sauce on the dough
Add the shredded mozzarella and bocconcini cheese to it
Add the diced tomatoes
Add some 5-6 basil leaves and bake the bread in a preheated oven at 180°C for 10-12 minutes.
2. Grilled black slider
Ingredients (serves 2)
2 multigrain burger bun
1 cup shredded mozzarella cheese
1/2 cup boiled black beans
2 tbsp  bread crumbs
1 tomato
A few leaves of iceberg lettuce
2 tbsp of peri-peri mayonnaise
A few sweet potato or potato fries for decoration
Method
Cut the multigrain burger bun horizontally into two pieces
Mix the boiled black beans, cheese and bread crumbs in a bowl. Make it in a patty shape
Shallow fry the patty in a pan
Now, take the bun, and spread the peri-peri mayo on both the side
Cut the tomato into slices and place them on one side of the bun
Place the patty above the tomato slices
Spread some mayo on the patty and cover it with the other half of the bun
Bake it in a preheated oven at 180°C for 12-15 minutes
The dish is ready. Serve it with sweet potato fries.
3. Spinach cheese toast
Ingredients (serves 2)
1 small 6-inch French loaf
1/2 cup shredded mozzarella cheese
1/2 cup feta cheese
100g spinach
1/2 bell pepper
5 cherry tomatoes
1 sprig of lettuce leaves
Salt, to taste
2 tbsp olive oil
2 tbsp salsa sauce or tomato ketchup
Method
Take a small French loaf and cut at a slight angle into five equal pieces and bake it in a preheated oven at 180°C, for 30 seconds.
Make a mixture of mozzarella and feta cheese and spread it on the bread pieces.
Cut the spinach finely and add it to a non-stick pan with olive oil and cook till soft.
Add finely chopped bell peppers to it and cook for a minute.
Take the pieces of bread already spread with the cheese mix and layer the spinach and bell pepper mix to it.
Put a little bit of shredded mozzarella cheese on it and bake it in a preheated oven at 180°C for one minute.
Garnish with lettuce leaves and cherry tomatoes and serve with salsa sauce or tomato ketchup.
4. Chilli cheese toast
Ingredients (serves 2)
4 slices of multigrain bread
1/2 cup diced onion
1 green chili, finely cut (you can skip this step if your child does not eat chilis)
1/2 cup diced capsicum
1 tbsp butter
1 cup grated cheese
2 tsp  tomato ketchup
Method
Spread an even layer of butter on one side of the bread
In a bowl, mix the diced onion, chili, and diced capsicum
Place this mixture on top of the buttered bread
Divide the grated cheese into four equal parts and place a generous amount on top of the bread
Put these slices of bread on a baking tray and pop it into the grill for five minutes until the cheese melts and bubbles
Let the bread slices cool a little. Serve to your little one with ketchup on the side.
So, the next time your little one reaches out for the nearest packet of noodles or pasta, treat her to one of these yummy bread recipes. Not only are the above recipes delicious but they are packed with nutrients too. Thus, making them an ideal way to start the day for your children. Or serve these as snacks anytime.