We asked, and you delivered! Check out our favorite responses from parents when we asked them this interesting question
Becoming a parent changes your life in ways you cannot possibly imagine. It also means acquiring skills you never thought you had. How else are you able to make a reservation at a restaurant for your family, while changing the baby's diaper?
Curious to know what parents think about this, we decided to investigate. A few days ago, we posted a question on our social media platforms - "What is the most important skill a parent should have?". We were blown over by the amazing responses we received, and we thought you should see them too! Here are some of the replies which made our day.
Here are some very interesting responses from parents, like listening skills and emotional regulation.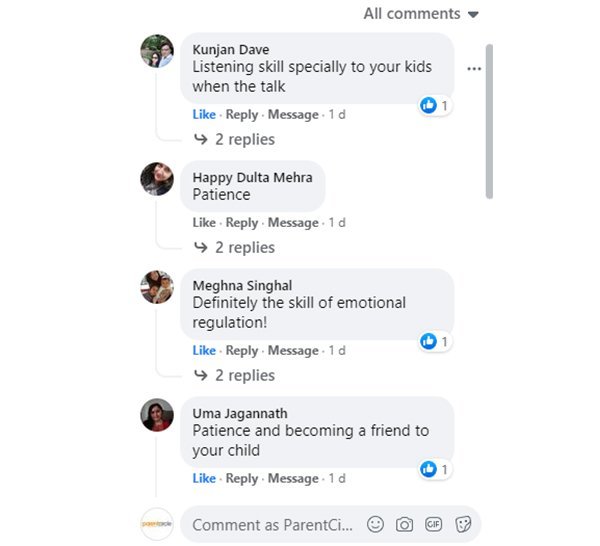 A handful of parents think communication is key. We totally agree!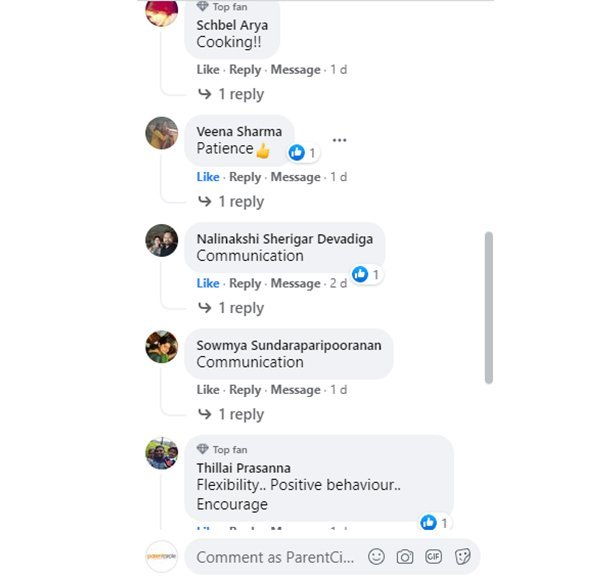 Quite a good number of responses were 'patience'. Yes, we can see how that is a key skill you acquire (or rather think you do) when you are a parent.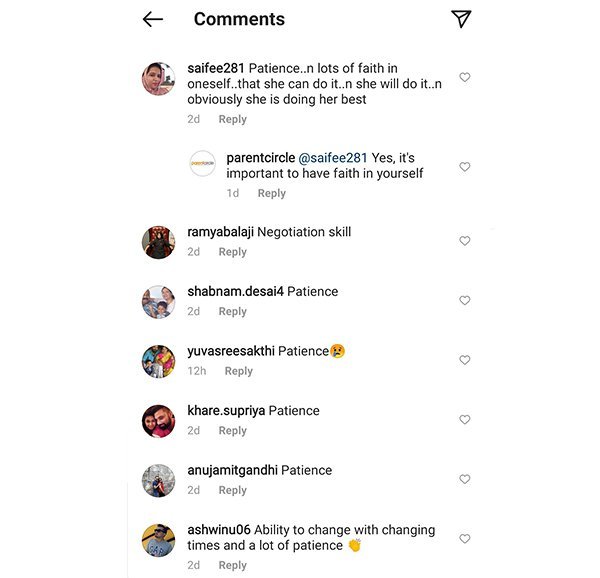 We love how @shellyaggarwal416 believes parents need equilibrium. We understand how parents want to be their children's personal cheerleaders, while also keeping them in check.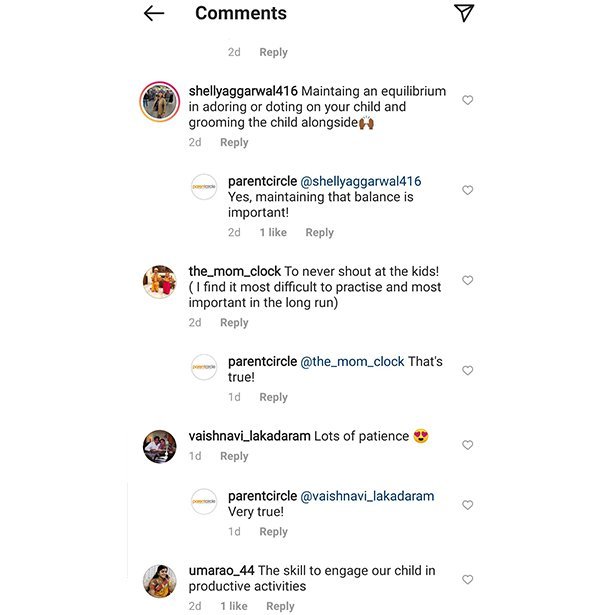 @vanivenugopal is right about this - multitasking. We all know how morning routines can turn out to be if multitasking wasn't our specialty.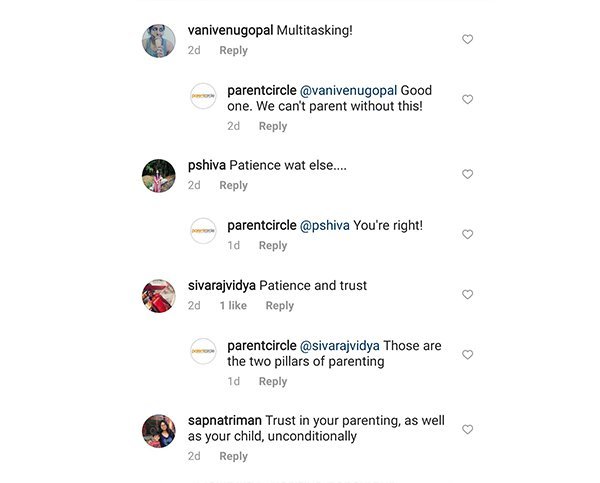 Here are some other unique responses from parents, which we loved.
@monali_bordoloi Negotiation skills. When you have pre-teens <3
So true @monali_bordoloi.
@nisra_amiable Reading their child's minds
Well, we don't know if we can master this skill, but we are trying every day!
@best_parenting_advice Integrity... Being as close as possible to the parent you believe you should be. This involves setting up habits and routines that support your values, so even on hard days, it's close to who you want to be.
We are on board with this response. Integrity is definitely a key value for a parent.
@sundaribarmecha Calmness and Content (cos only if you are content, you end up being happy, satisfied and you don't compare, and that passes to your child too).
Thank you for this beautiful explanation @sundaribarmecha.
We are so glad that you came up with so many responses to our question. Follow us on Facebook (@parentcircle.com) and Instagram (@parentcircle) for more interesting posts.
About the author
Written by Kerina De Floras on April 16, 2021.
Join our Circles to share, discuss and learn from fellow parents and experts!
Looking for expert tips and interesting articles on parenting? Subscribe now to our magazine. Connect with us on Facebook | Twitter | Instagram | YouTube