Educational activities can make staying indoors interesting and fun for bored kids. The activities listed in this article will not only engage your kids but make learning a fun activity.
Staying indoors for a long period of time with the entire family for months on end could leave you feeling frustrated and stressed. While online classes can fulfill the educational needs of the child, one-on-one interaction and activities are sure to have a bigger impact on them. Why not turn this time into a way for you to engage with your child through some fun and resourceful educational indoor activities for kids?
Educational activities can teach your kids a number of skills including problem-solving abilities, observational skills, planning, learning to compromise and share, fine and motor skills development, giving free rein to creativity, and helping them gain confidence with each attempt. Here are some activities you could try out with your little one.
New life skills
One of the easiest lessons is to teach your child simple things around the house. It could include them helping you prepare a meal for the day by cutting the vegetables, sewing something simple, cleaning up their own space, teaching them to grow their own vegetables with a mini kitchen garden, upcycling old items for art and crafts projects, and teaching them how to make turn something that could be waste into something beautiful or you could just be expanding their knowledge of how things work and the world around them.
Nature's basket


There are a number of indoor activities you can do with your child while incorporating lessons about nature. An interesting activity Deepika Kumar, mother to two young boys and a business owner picked connected to nature was to create a butterfly garden.
She narrates, "We wanted to give our two little sons, Yash and Yuva some important lessons on nature during the lockdown. We decided on a butterfly garden as it would help them learn about the symbiosis between insects and plants. The more plants we planted, the more butterflies started visiting our little garden. One day we were pleasantly surprised to see some small caterpillars happily chewing away at the leaves. Our excitement knew no bounds when they started forming cocoons and we got to witness a butterfly making its way out of the cocoon and flying away. It was a four-month effort but it was all worth it, as mother nature taught both my sons invaluable lessons on love for nature."
Other projects you can try are picking up leaves or flowers which have fallen down and explaining the different parts to your child. Once you are done with your lesson you could either make a scrapbook with your collection or create some fun patterns with your leaves/flowers and some paint on a paper or handkerchief or t-shirt.
Upcycling an old tin or plastic bottle into a bird feeder is another fun activity you can try. Once you are done you can fill the feeder with some grains or seeds and watch with your child to see if you have any friendly fluttering visitors coming to grab a bite. Growing your own veggies isn't such a difficult task. You can start with some simple vegetables like tomatoes, capsicum, or chilies. Children love this activity as they see the fruits of their labor come to fruition in a relatively quick time. This way your child will also learn what goes into growing a vegetable before it comes to your kitchen.
You can also build a terrarium with your child and they will learn about a plant's life cycle visually, observe nature, be creative designing their terrarium and gain an understanding of how soil, water, and humidity work in one ecosystem.
Watch the video below to learn about building a terrarium
Make a list of different activities
Sit with your child and make a list of activities that they would like to do during the day.
Homemaker Vaishnavi Gurusankar explains what she is doing with her 9-year-old daughter, "My daughter Yantra and I planned a list of activities like reading, art, puzzles, cooking, etc. that we wanted to try and then displayed it on a board. Whenever she got bored, she would close her eyes and randomly choose an activity from the list. This kept things fresh and interesting."
Vaishnavi made sure her daughter stayed sharp and exercised her brain by making her do puzzles, to make it challenging they timed her efforts and tried to better it each time. They also played board games and read books. For her creativity, Vaishnavi says, "We did a lot of doodling and wet on wet painting, we also learnt to crochet by watching online videos."
Explore the world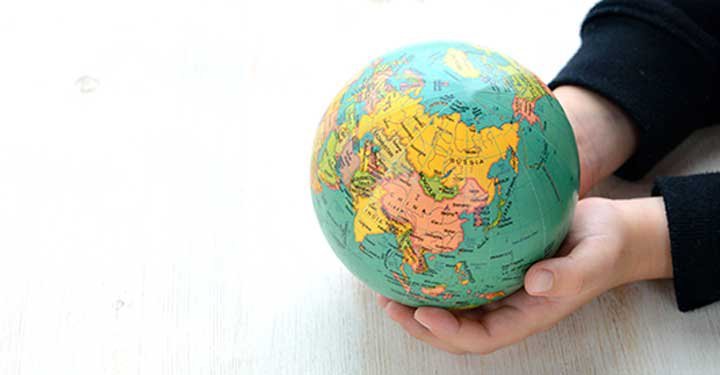 While traveling is not a possibility now due to the pandemic, instead, bring countries of the world or states of our country into the picture. Choose a destination, then you can create a game or craft or plan virtual field trips.
Payal Molur, a wildlife educator and conservationist came up with an interesting activity to do with her daughter. Payal describes how the idea came about, "My daughter and I love working with our hands while challenging our minds. She was learning about the states of India, so we decided to take it to the next level by making pockets and a bucket list of places we wanted to visit. And then finding out at least one fun thing we would like to do in that place. Then we added art, by drawing one tribal art form for each state, and finally using transparent sheets we put in the capitals. In the end, we not only had amazing fun, but I don't think she will ever forget the location of the states or their local art just because the handwork was so visually intense."
Google Earth and Google's art and culture program have numerous places and world heritage sites you can visit and explore virtually. Try and create an activity related to the place you are visiting.
Fun and games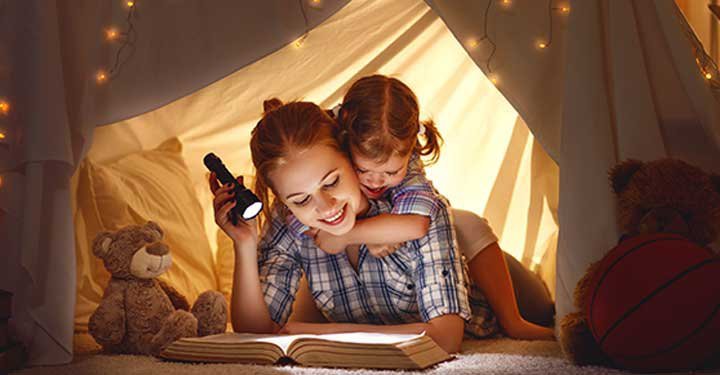 Children's book author Ishani Naidu had to keep reinventing herself with new ideas to keep her daughters engaged at home. She suggests indoor camping as a fun way to keep your children busy.
Ishani says, "You can make a tent with a sheet or blanket and your dining chairs. Involving your child in this process is quite exciting for them. We also packed a snack, some lunch and added in some reading time in there. The girls created whole little boxes of blocks that had their camping food and it was so much fun as the game lasted a long time."
Not only is indoor camping fun but it also involves you and your child planning what all needs to be packed, setting up the tent, and then the satisfaction of having created a new space for them to play in. You can also get them to decorate their tent. Making your own board game, creating an obstacle course indoors, treasure hunt, using red/black scotch tape to create a maze on the floor of your home, Pictionary, word games are also great ways to keep your child involved.
Think out of the box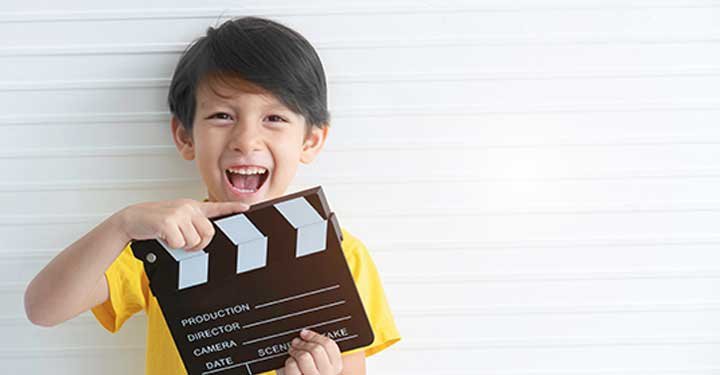 Ishani recalls one of the most fun projects she did with her daughter during the lockdown, "We made a short movie where my husband Raghav wrote a short script for them and then they practiced it over a few days and then they recorded it on his phone. After that, he edited it with the children and that was a cool activity as it lasted for many days. They were excited in the build-up to the shoot and they felt like they had something eventful to look forward to."
Vaishnavi has a special treat planned for her daughter every weekend where they eat their dinner on the terrace while watching the moon and stars. Similarly, you can plan a meal in a new place like a balcony or a picnic while getting your child involved in setting the entire space for the meal.
Arts and Crafts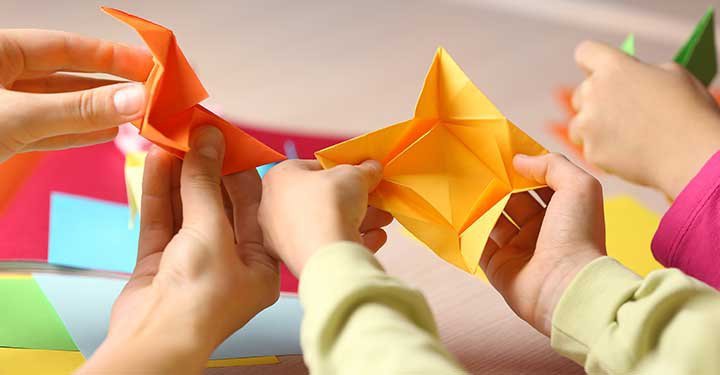 There are a host of art and craft projects that will not only challenge your child but also help them improve their concentration and tap into their creativity. Ishani found a unique way to use all the art her children had created.
She says, "They were doing a lot of art projects at home. We sent cards, letters and gifted a few art projects gifted to neighbors and even mailed one to a friend from school which was really cool. It gave my daughter's a sense of connection with others in the community. This was a nice way for them to gift and share."
So make the most of this extra time with your loved ones and make it an enjoyable and informative time for them, especially for your kids.