Odissi dancer Laavanya Ghosh narrates how she turns criticism to her advantage. She acknowledges the role of her parents and how they sacrificed their needs to fulfill her dreams
"My parents are a part of my everyday support system. I'm a sensitive person and am prone to overthinking, which often leads to anxiety. My stress and anxiety worsened when the second wave of COVID-19 hit. Watching depressing news every day and seeing death all around, I started developing panic attacks.
My stage performances had stopped due to the pandemic and my university classes were also online. I had nearly forgotten how to interact socially.
Seeing my panic attacks during the second wave of the pandemic, my parents suggested that I seek professional help to come out of it. Only because of my parents' support I could survive those hard times.
Those days, they took care of me like a newborn and made sure I was always happy.
Apart from them, dance kept me sane during those dark days. I tried to divert my mind with my practice sessions. I found myself stress-free whenever I danced.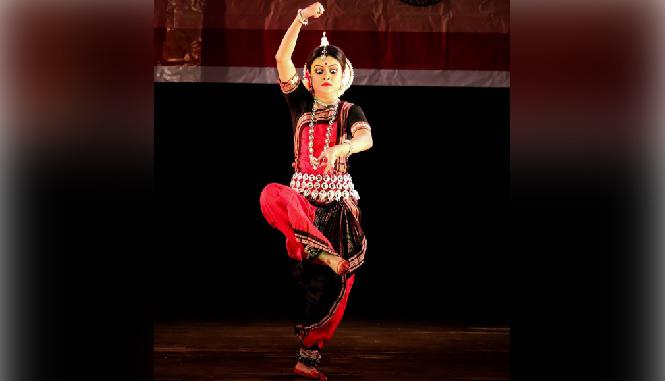 I am an Odissi dancer from Kolkata and have had the privilege of performing in various parts of the country. An A-graded artiste from the Prasar Bharati Doordarshan Kendra, Kolkata, and the Eastern Zonal Cultural Centre (EZCC), I've also won several dance awards such as the Doverlane Award and the Sanjukta Panigrahi Memorial Award. But behind every accolade I get, there are the sacrifices of my parents.
How my parents supported my dancing career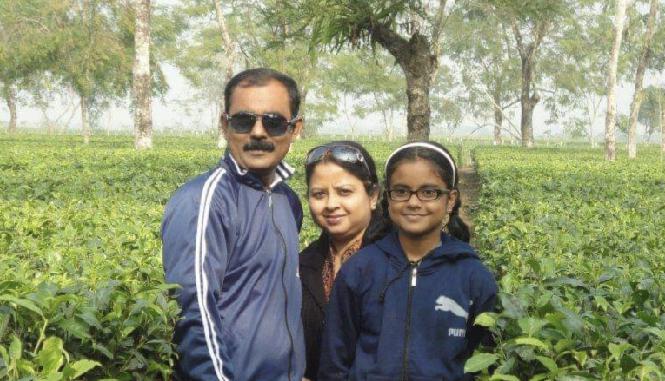 My mother was passionate about dance during childhood, but she couldn't pursue it professionally. She left a job just to raise me without any distraction. So, when I showed interest in dance, she was delighted and enrolled me in a classical dance class near our home in Kolkata. Soon, my father  got transferred to Bhubaneswar from where I started my journey with Odissi, the famous dance form of Odisha.
In Bhubaneswar, I went to the famous institute founded by Guru Kelucharan Mohapatra, SRJAN. Gurus there helped me to get my basics correct.
During that phase, my mother ensured that I don't miss a single dance class, come rain or shine. With my parents' help, I could balance both academics and my dancing career. Later, my father got transferred to Siliguri and we shifted again, but my mom didn't let this affect my dancing career.
Mom and I would travel several hours by train every month to Alipurduar for a special dance class. Later, both mom and I used to travel to Kolkata from Siliguri for my dance classes.
Being from a middle-class family, my parents went through a lot of financial crises. Dancing professionally is expensive.  Still my parents ensured that I got my costumes, make up, ghungroo, CDs and all the other essentials ready before my performances. They just wanted me to follow my passion.
I saw how my parents sacrificed their needs to fulfill my dreams. I have seen how they always saved the extra money for me. While growing up, I have never seen my mom spending money on expensive saris. My parents hardly took any vacations, all their savings were reserved for me.
Dance became my way of expression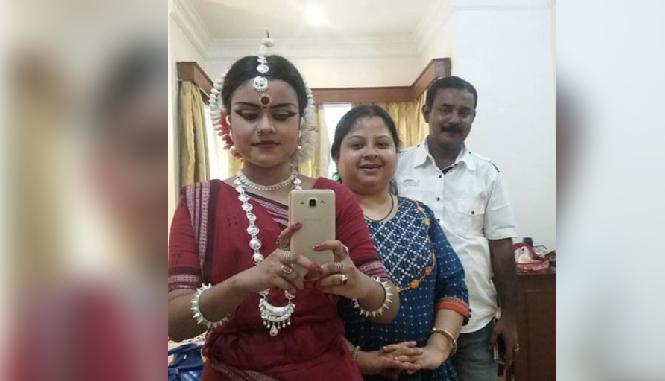 As an introvert, I didn't have too many friends. I learned to express myself through dance. During the lockdown, I started making video clips of my dance and posted them on social media. The response surprised me. I received a lot of appreciation from across the globe. People from neighboring countries such as Bangladesh wrote that my videos lightened their day and brought positivity to their lives. They started sharing my videos and helped me reach many more people. That made me realize that there's nothing more beautiful than bringing a smile to others through art, especially when the world is going through a pandemic.
Facing criticism
In 2020, I was told that I was not good at expressions during my performances. I took that criticism as a challenge and worked on my expressions in front of the mirror for hours.
Later that year, I got numerous compliments from viewers, especially for my expressions. That encouraged me a lot to improve and better myself every day.
I've also had to endure negative comments about my height. Instead of retorting, I've concluded that whenever someone thinks something is wrong with you, be it your opinion or your body, that's your superpower!
My mom is my only positive critic. After every performance, I ask her about my faults. I feel satisfied when she points out my mistakes and I correct those. This helps me  improve my performances. Because of her, I have understood the difference between positive and negative criticisms.
This is how I picked myself up
I have made some decisions in life which I am not proud of, but instead of moping about it, I've tried to move away from toxicity. I've picked myself up and moved on.
Luckily, I found my best friend in my mother who is always there for me, no matter what. There's not a thing that she doesn't know that's happening with my life. She had witnessed my ups downs, heartbreaks, mood swings and what not, and still patiently stood by me.
There were times when I used to feel little low when I saw fellow performers being cheered on by their friends and relatives.. I don't have a huge social circle, but I feel relieved when I see my parents in the audience. They have never missed any of my performances, no matter how busy they were.
I've danced my way through exciting highs and frustrating lows, and the only people who have witnessed it for 12 long years are my parents. I learned from them that I am my own person and must look after myself. They made me believe in my abilities.
This Durga Puja, I bought my parents clothes, and it felt so good. It always feels nice to put a smile on their faces.
Recently, I had to almost force my mom to make a dance video with me. After a lot of coaxing, she agreed. She danced after so many years, still it was so graceful and in sync.
As an artist, I am planning to do my part. Instead of demotivating people with negative comments, I would like to help other artistes overcome their insecurities and remind them that they are worthy. If I can turn myself from a confused dreamer to a confident doer, everyone can."
(As told to Monali Bordoloi)