Fatherhood has really taught me to put my children before self: Kunal Suri
Team ParentCircle
1 Min Read
On Father's Day, a doting dad wishes that his children should never lose their sense of wonder and always be curious about things. One wish, we are sure, every parent would want for his or her children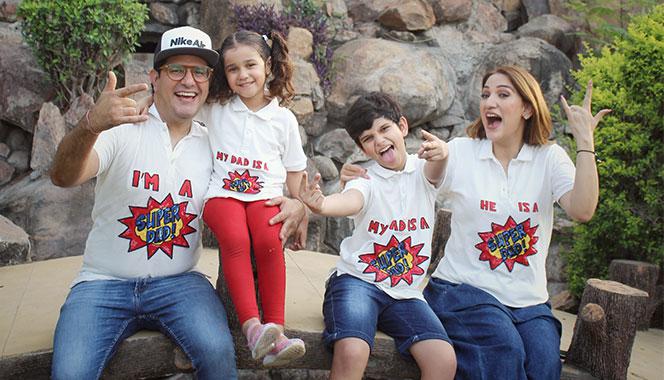 I have always been a family-oriented person having lived in a joint family all my life. Growing up, most of my time was spent in the company of cousins and siblings, so I always had company.

In fact, if one were to ask, I do not know the meaning of a quiet household! For as long as I can remember, my parents always took out time from their hectic schedules to spend 'quality' time with me and bond with me. I do the same with my kids.

My family is my mood booster
No matter how stressful work is, spending time with my wife and children does wonders and always lifts my mood. Fatherhood has really taught me to put my children before myself.

In our family, my wife loves her job and I have always been super supportive of her career. Even during the lockdown, when she was busy with her various campaigns and workshops, I happily helped our kids through their online classes.

I believe if your child is comfortable coming to you with schoolwork, they are more likely to perform better academically.

Also, family time is very important to me and my wife. She always has the wackiest and most fun ideas, so none of us get bored of doing the same thing!
My wish for Father's Day

One thing I wish for this Father's Day is that my kids should never lose their sense of wonder. I want them to always be curious about things and to always ask questions. I believe every child has a gift. So, I will see where their interests lie, encourage them to pursue it, and compliment their efforts.