2020 was a challenging year, with the pandemic disrupting our lives completely. However, there were many silver linings that emerged. Join us for a recap of notable parenting news from this year.
What a surprising year this has been! As we get ready to bid adieu to 2020, one cannot help but think that this has been a year where despair and hope existed side by side.
Parents were tested to their limit through the pandemic. The initial euphoria of work from home (WFH) and online classes soon petered out. WFH translated into longer working hours and online classes were demanding, both for parents and children. Parents were at their wit's end trying to attend to work, care for children and manage the household without any external help. Add to this, the fear and uncertainty that the pandemic presented.
However, with all the hardships that 2020 brought us, we must not forget that there were many positives as well. It saw us coming together as a society to navigate through the challenging time. We witnessed many acts of love, courage and strength that were truly inspiring. While COVID-19 may have made its presence in almost every bit of news this year, there were many other events that managed to bring cheer to our faces.
We, at ParentCircle, always choose to focus on the brighter side of things. So, without further delay, let us take an in-depth look into the notable parenting and kids news of the year gone by.
Notable parenting and kids news of 2020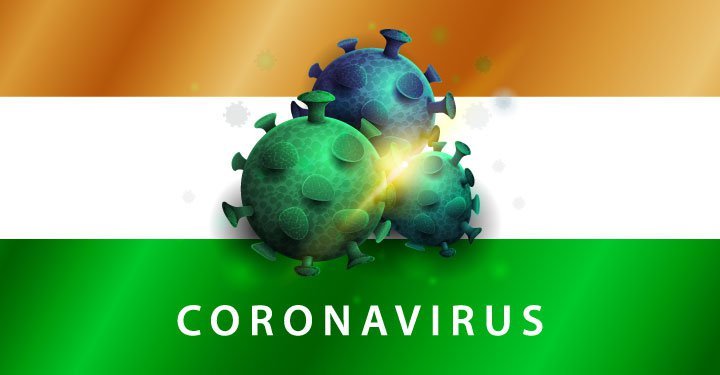 1. Coronavirus (COVID-19)
The coronavirus pandemic was one news that, like it or not, made a massive impact on the lives of families (read parents and kids). Although, work from home and online classes promised more family time together, it started taking a toll on the mental health. Remaining cooped indoors for months also started to manifest in the form of frustration, anger, and despair.
However, in a tribute to the indefatigable human spirit, stories emerged of hope and a better tomorrow. Parents found new ways to spend time with kids even as they burnt their energy meeting deadlines. Children too discovered that there were many enjoyable indoor activities. Dr Lakshmi Joshi, a resident of Canada, says
"During the lockdown, to keep our children's physical activity going, we cleared off some space inside the house for a set of gymnastic rings. We also made some space in the garage where they could play a game of squash or football."
Looking back, stepping out meant masks, hand sanitizers, gloves - in short, a complete makeover of health and hygiene as never seen before. With several countries working on a vaccine at a feverish pace even as citizens upped their hygiene game, the pandemic taught parents and kids about the strength of the human mind.
Talk about a virus that began its journey in Wuhan, China and upset the lives of families worldwide. This is what Rashmi Harish, who works for a corporate giant in Bangalore, has to say about her experience during the pandemic
"Since the pandemic started and we have been cooped up at home, I have begun to wish there are more than 24 hours in a day or that I have more than two hands. There are N number of things to do in a day and I struggle to maintain a timetable. My children are always eating their breakfast when their online classes start, despite several warnings by the teacher. I am always late to log in for my meetings as I have to first make sure that my children are quiet. On weekdays, even putting lunch on the table on time is a challenge. On top of all this, I always have that niggling mommy guilt of not being there for my kid's online classes. On most days, I cannot help them with homework as I have to focus on my job. Earlier, since office timings were fixed, I had some time for myself. Now, I am not even getting time to call my parents."
Mom to a 4-year-old, Aishwarya Sezhian shares with us
"During the pandemic, I realised that it is very difficult to work with little kids around home. You can't focus and work on anything unless they are asleep or monitored by other adults. I try to make my child sleep in the afternoon and work during that time or wait for my husband to come home and play with her so that I can get some time to complete my pending work. Yes, it has been hard, both for us working moms and our kids who try to get our attention and want to play with us."
2. Companies adopting work from home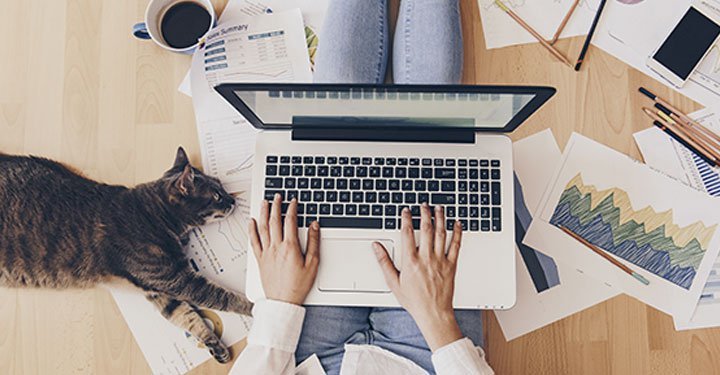 2020 saw the wish of many employees turning into reality - working from home! Due to the threat posed by the coronavirus, many companies across the world decided to adopt a strict work from home (WFH) policy. Many employees rejoiced at what they saw as a golden break from long traffic jams and a rare opportunity of some extra time to spend time with their families.
While many organizations have extended the WFH till the mid of next year, parents and kids are able to spend more time together. And if you are a parent, especially a working one, every single minute counts when it comes to spending time with kids .
3. Schools and online classes
The sounds of hurrah that accompanied the announcement that kids would not have to attend schools and attend online classes instead soon gave way to many issues. Notable among them problems caused by lack of smartphones and laptops and stable internet connection as well as the impact on mental health.
The coronavirus turned our world upside down and things became difficult. However, people quickly adapted to the changed and new circumstances and showed that nothing is impossible if we try. Teachers who had never used computers in their lives learnt to do online calls, children found innovative ways to connect with their friends, museums around the world opened up virtually and many informative and useful resources were available online. UNESCO launched an Earth School programme - In short, the world came together.
Since the lockdown began, online classes have been become the norm for most students. While it comes with its own challenges and limitations, it provided a crucial alternative to missing out on school learning. Most parents are of the opinion that online classes can continue until the situation improves.
"When the lockdown started, in April, online classes were a challenge, both for the teachers and children. However, over the course of the past few months, the classes have been streamlined and children have settled into their routine of remote learning. Going to the school is unnecessary at this point as online classes are currently accounting for all the essential needs of students," says Rakhee.
4. Zodiac Parenting
2020 was the year that saw many parents turning to the stars for help on rearing their children. Termed Zodiac Parenting by experts, it is a system where parents use their kids' astrological sign such as Aries or Scorpio to explain the behaviour of the little ones. With a plethora of books coming out that explains the trend in detail, parents are no longer blaming their kid's anger on, say, too much of sugar or lack of appropriate toys. Instead, if a child gets emotional but only at intervals, it is supposedly due to the horoscope Gemini that is represented by a pair of twins.
5. South Asia regional symposium on ICT for education
A noteworthy event of 2020 related to education was this online symposium organized by UNESCO New Delhi and Bangkok offices. Held online from 15 October to 16 October, the symposium presented various applications of ICT that help improve the quality of education. One important objective of the symposium was to share regional experiences of developing and implementing national ICT in education policy in light of COVID-19.
All in all, it was a year filled with notable events events even if most of us were stuck indoors for a major part of the year. Let's hope that the upcoming year brings a plethora of positive news that brings a smile to the faces of both parents and children.
Also read:
How parenting has evolved over the years
About the author:
Written by Ashwin Dewan on 30 November 2020.
Join our Circles to share, discuss and learn from fellow parents and experts!
Looking for expert tips and interesting articles on parenting? Subscribe now to our magazine. Connect with us on Facebook | Twitter | Instagram | YouTube