My desire to be with my children gave me the strength to fight: COVID-19 survivor Ratul Kakoti shares his story
Monali Bordoloi
3 Mins Read
Amidst all the gloomy news around us, we all are looking for that silver lining that can help us find hope and keep us going. Here is a personal account of a dad where he recounts how he fought COVID-19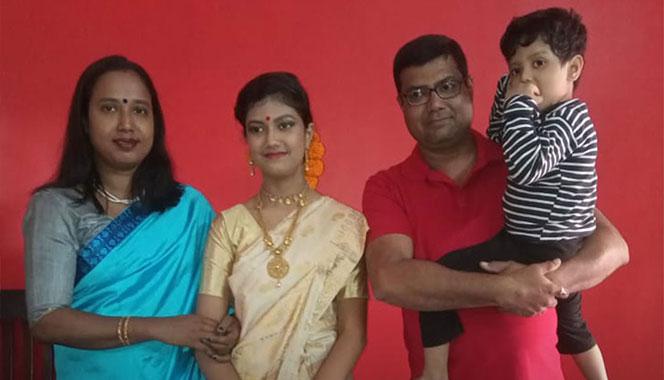 "Life had slowly started to resume after the first onslaught of the COVID-19 pandemic when the second wave struck. We, as a family of four, had managed to stay safe during the first wave of the pandemic even though both I and my wife had to go to work regularly. My wife is a lawyer, although the pandemic has moved many jobs online, lawyers have to attend court and tend to other business in person. I work in the pharmaceutical industry and I too have to go out for work often.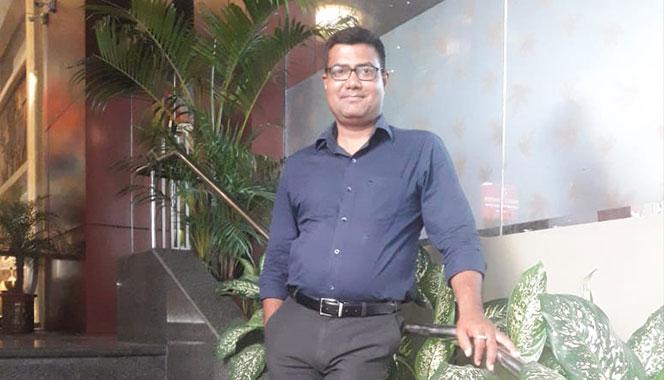 Ratul passed time by flipping through old photographs of his children  But we ran out of luck during the second wave. Despite taking all the precautions, I tested positive for the coronavirus during the peak of the second wave in the first week of May. I suspect that I got it from work as we had a meeting with health professionals just a week before.
Initially, I had a blocked nose, mild fever, severe headache and scratchy throat. I suspected that I too had gotten infected by the dreaded virus. Without telling anyone at home, I got tested and the result didn't surprise me. Once I disclosed the news to my family, everyone was worried and anxious. We didn't know what to do. My 12-year-old daughter started crying. Soon, I was attending calls from well-meaning friends and relatives about my health.
I decided to consult a doctor friend about the next course of action. On his advice, I decided to home quarantine and isolate myself from my family. But it is easier said done. My youngest son is a naughty 5-year-old and my mom and sister also live with us.
After much deliberation, one room with an attached bathroom was assigned for my home isolation. Food was passed through a door and I had to wash my plates, clothes by myself, separately. I also had to clean the room and bathroom every day. I did all of this while battling with extreme fatigue, headache and body ache.
But the hardest part of the home isolation was to keep my son off limits from that room. He would push the door and wail asking me to let him in. It was heartbreaking for all of us as he is still too young to understand the gravity of the situation. My video calls to my daughter and wife in the next room were hilarious too. The younger one would beg me to come out while the older one asked me to stay put and not spread the virus.
My only solace and companion during those long days was my phone through which I made contact with the outside world. I also tried to keep myself upbeat by flipping through old photographs of my children. As we all lead busy lives, we hardly get time to relive our children's younger days. The only good thing that came of this is that I got to rest for a few days without a care for my work.
Wholesome food cooked by my wife definitely played a role in helping me recover. Soon, I completed all the formalities of home quarantine and recovered. Meeting my family after the quarantine was probably one of the most joyous moments of my life."
- Ratul Kakoti, Guwahati