They are the role models for the youth, a beacon of hope for many. Through their acts, they motivate others to give their best. We bring you five 'standout' youth icons every kid should read up on.
"The youth is the hope of our future," Jose Rizal, Filipino nationalist.
Every year, India celebrates National Youth Day on January 12. For those not acquainted with the history, this date was chosen to honor the birthday of Swami Vivekananda - a great social and spiritual leader. In recognition of his many contributions to the country, the government of India, in the year 1984, declared his birthday as National Youth Day. The government said, "The philosophy of Swamiji and the ideals for which he lived and worked could be a great source of inspiration for the Indian Youth Day."
A strong advocate of children, Swami Vivekananda believed that children were the future and could bring about great social change.
On this day, numerous functions are organized across the country where speeches are given, music, recitation, and essay-writing competitions are held.
Emergence of young minds
Today, India and the world is witness to a number of youths who have moved mountains... Literally! Through their steadfast determination and unrelenting desire to bring about positive change, they have many remarkable achievements to show for and have, in turn, become role models for other youths.
On the occasion of National Youth Day, we, at ParentCircle, bring you five such youths who have, in recent times, garnered praise and won acclaim through their work. Maybe your child can draw inspiration from them.
1.Gitanjali Rao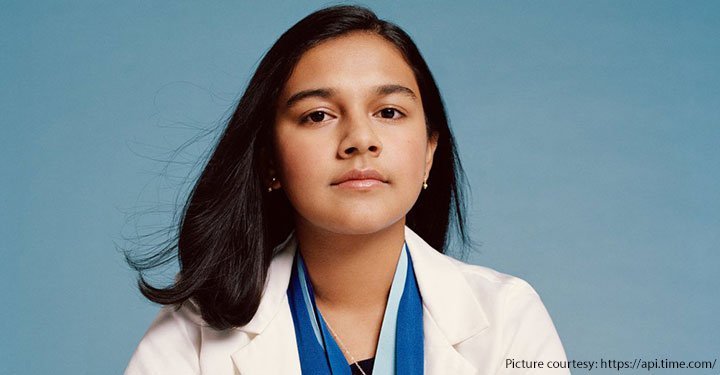 "I think that being a scientist is like being a superhero, because superheroes save people, and want to do what is best for their society - scientists do the same exact thing."
Who: Gitanjali Rao
Inspiring moment: First-ever Time's magazine 'Kid of the Year.'
She has many accomplishments to her name - Indian American inventor, author, scientist, and science, technology, engineering, and mathematics (STEM) promotor. However, India and the rest of the world got introduced to this brilliant youth when she graced the cover of Time Magazine as the first-ever Time's magazine 'Kid of the Year.' This and much more at the tender age of 15. Impressive, isn't it? Well, there is more.
In 2017, Rao won the Discovery Education 3M Young Scientist Challenge and was awarded a princely sum of $25,000 (Rs 18,25,447) for her invention of a device called Tethys. It was based on carbon nanotubes, which could send water quality information via Bluetooth.
She is also a three-time TEDx Speaker. In 2018, she was awarded the United States Environmental Protection Agency President's Environmental Youth Award.
Hall of Fame:
Devised an app called Kindly that uses Artificial Intelligence (AI) to help prevent cyberbullying
Featured in the web series Marvel's Hero Project as the character Genius Gitanjali
Listed in the Forbes 30 Under 30 list
Author of 'A Young Innovative Guide to STEM'
2. Ranjitsinh Disale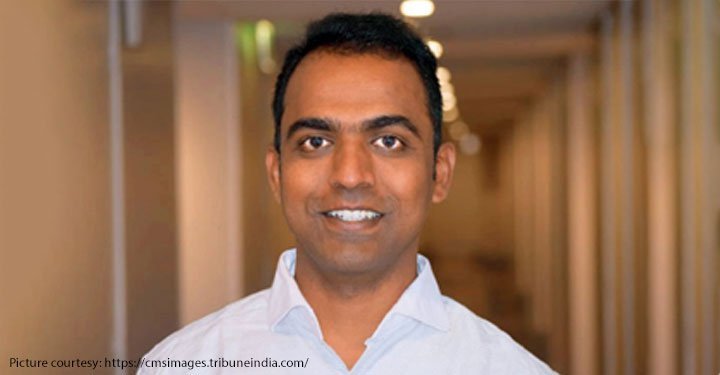 "Teachers are the real change-makers who are changing the lives of their students with a mixture of chalk and challenges. They always believe in giving and sharing."
Who: Ranjitsinh Disale
Inspiring moment: Winner of the prestigious $1 million annual Global Teacher Prize 2020
An aspiring engineer who hesitatingly took up teaching on the advice of his father and ends up winning the prestigious $1 million annual Global Teacher Prize 2020. This is the fairytale and inspiring story of now arguably the most recognized teacher in the globe - Ranjitsinh Disale.
What made the victory even more memorable was the fact that Ranjitsinh, a government school teacher from Paritewadi, Maharashtra, decided to share half of the amount from the prize money with the rest of the nine finalists. An act that showed maturity beyond his 32 years of age.
So, how did this all happen for Ranjitsinh? When he arrived to teach at the Zilla Parishad primary school in Paritewadi, the building was in a bad shape along with the quality of teaching. Ranjitsinh translated the textbooks into the local language so that the children could understand better. He also redesigned all textbooks of grades 1-4 along with unique QR codes that embedded different study materials (audio poems, video lectures) in Kannada.
Through his untiring efforts, the school began to register 100 per cent attendance regularly. In due course of time, the school was awarded as the best school in the district in 2016.
The Global Teacher Prize is one of the many honours awarded to Ranjitsinh. His is a shining example of how hard work, determination can eventually help one achieve one's goals in life.
Hall of Fame:
Innovator Researcher of the Year award in 2016
National Innovation Foundation's Innovator of the Year 2018 award
Ranjitshinh's work has been mentioned in the book 'Hit Refresh' by Microsoft CEO Satya Nadella
3. Haimanti Sen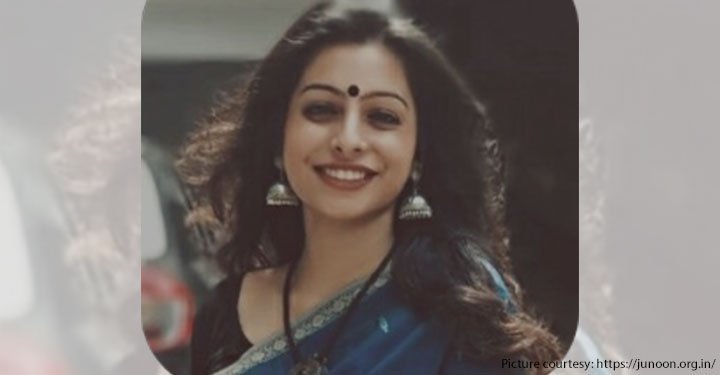 "Giving deprived children a better option to life than begging is challenging but incredibly fulfilling."
Who: Haimanti Sen
Inspiring moment: Teaching children of beggars at the Kandivali station skywalk
Despite an act in place that states that all children between the ages of 6 to 14 years be provided free and compulsory education, one can see countless children still not having access to education. Often, most of these children can be found working from an early age and, many a time, even begging on the streets.
For many of these children, Haimanti Sen is their guardian angel or more appropriately, their guardian teacher. When most would choose to ignore these kids, this 23-year-old who is also the founder of NGO Junoon teaches alphabets, numbers, arts and crafts to the children at Kandivali station skywalk for free.
Most of these kids are children of the beggars who live in the nearby slum. It all started when one day Haimanti saw these young children begging on the sidewalks of Mumbai. This resulted in her deciding to teach such children despite several obstacles - her own parents were initially skeptical, lack of a classroom, and opposition from society. Hurdles that failed to break her spirit.
On May 17, 2018, Haimanti started her first class with 20 kids. Since then, she has been tireless in her efforts to equip these children with skills that will enable her to enroll them in a regular school.
Hall of Fame:
Founder of NGO Junoon, which aims at providing all-round development to underprivileged kids
Trained elocution and drama teacher
4. Bhawana Kanth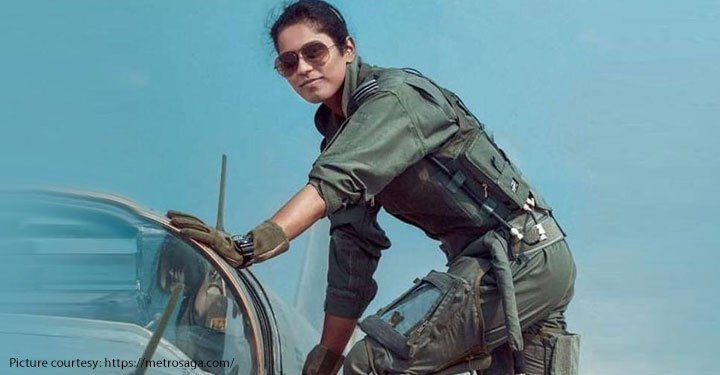 "I consider flying the MiG-21 Bison fighter jet a "matter of pride."
Who: Bhawana Kanth
Inspiring moment:
It was a historic moment when the Indian Air Force (IAF) tweeted the following
As you may have read by now, Bhawana Kanth became the first ever Indian women fighter pilot. Not only does she have the distinction of being among the first batch of women fighter pilots having joined the IAF in 2016, Bhawana has been honoured with many awards. She was interested in sports from an early age, was also good at studies. She also modelled during her college days and even appeared in a few print advertisements.
Today, she serves as an inspiration for the youth to chase their dreams and never give up.
Hall of Fame:
Became the second woman fighter to fly the Mig-21 solo on February 16, 2018
On March 9, 2020, awarded the Nari Shakti Puraskar by President Ram Nath Kovind
In the final merit list of flying officer, Bhawana got the third rank
5. Sucheta Sathish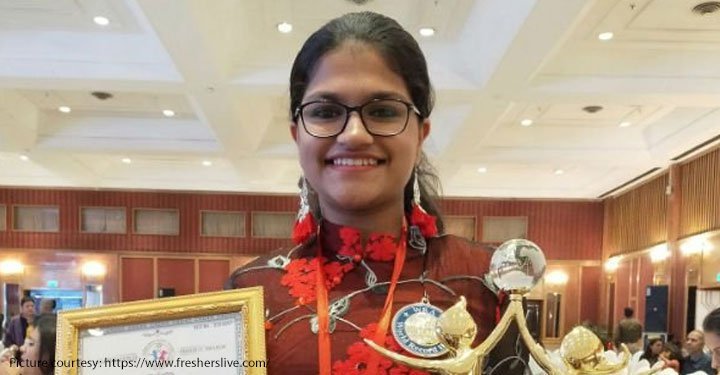 "I make it a point to practise every day and by God's grace, I have been able to manage that without affecting my studies."
Who: Sucheta Sathish
Inspiring moment: Winner of the 100 Global Child Prodigy Award
When most of the other kids her age are engrossed with toys and gadgets, she is already singing in one hundred and twenty languages. Meet Sucheta Sathish, a 13-year-old, who is the winner of the 100 Global Child Prodigy Award that was set up to recognise the talent of kids in different categories.
Her winning act - singing in most languages during one concert and the longest live singing concert by a child.
As a 12-year-old, Sucheta, a student of the Dubai Indian High School, had sang in 102 languages for over six hours at the Indian Consulate Auditorium in Dubai.
Hall of Fame:
Launched her second album 'Ya Habibi.'
Started singing in foreign languages in 2016.
To conclude, let us look at a famous quote of Swami Vivekananda on National Youth Day,
"Arise! Awake! and stop not until the goal is reached."
In the same manner, let the above-mentioned inspire the youth to keep on working until the goal is reached.
Also read:

Famous youth icons for children to know
10 Indian child prodigies to be proud of
About the author:

Written by Ashwin Dewan on January 4, 2021.
Join our Circles to share, discuss and learn from fellow parents and experts!
Looking for expert tips and interesting articles on parenting? Subscribe now to our magazine. Connect with us on Facebook | Twitter | Instagram | YouTube