While we have been stuck indoors during the lockdown, our planet has been healing. On this World Environment Day, let us see how nature is restoring Earth, and how we can keep it that way!
"We are called to assist the Earth to heal her wounds, and in the process heal our own"
-Wangari Maathai
We have been confined to the walls of our homes for three months now, three months of chaotic days, working hard to keep our sanity in check. As we stayed indoors, someone has been working hard to thrive as well - Mother Earth. With the streets almost empty and the roads less noisy, the world around us has been blossoming. Lesser human intervention has finally helped the Earth breathe and detox after ages. Every cloud has a silver lining, they say. Well the lockdown seems to have given us more than one.
Scientists believe that lesser vehicles and operating industries have resulted in lower carbon emissions during the lockdown. New Delhi which was choking in dense smog just a few months ago, is now enjoying blue skies and 'breathable' air. The people of Meerut were in for a surprise when they woke up to the breath-taking sight of the Himalayan ranges visible from their rooftops. Looks like while we have been rejuvenating indoors, Earth has been rejuvenating outdoors. While some of the healing process has been visible to us, there has been a lot more magic going on! On this World Environment Day, read on to know what experts say about how nature has been healing our planet, and how to keep it that way.
A Breath of Fresh Air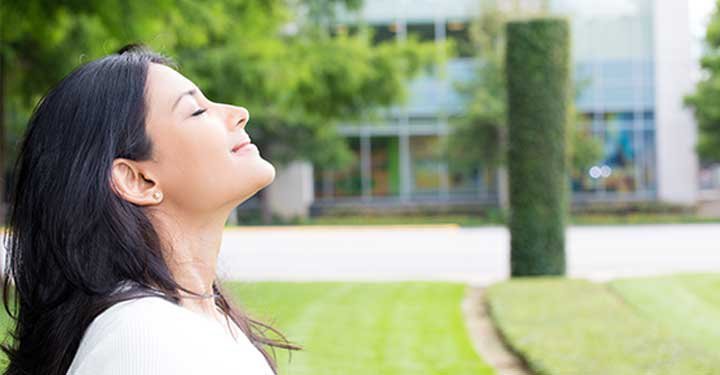 India's complete lockdown has brought many changes that we have seen and heard over the last few months. Probably the best among them is the improved air quality in Delhi as the levels of both major air pollutants have dropped almost 70 per cent in the capital, according to an article published by National Geographic. The city and its people are now breathing freely. A similar drop in air pollutants have also been noticed in China and Italy, owing to the nationwide lockdown.
Our rivers are now cleaner, with the closure of saree dyeing units, automobile workshops, hotels and other industries which had been dumping their waste into them. The Ganga has seen immense improvement in its water quality and its increased amount of dissolved oxygen has brought the Ganges River Dolphin back to its waters.
Sights to Behold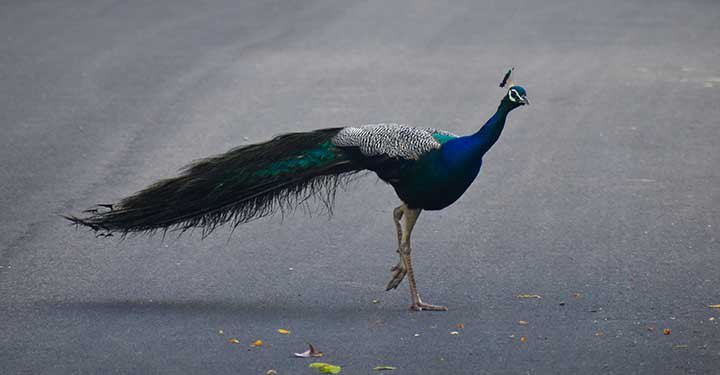 Grabbing the limelight these days are the various animals venturing into the parks and streets, now deserted by us. Shy, majestic peacocks have been witnessed, adorning the streets in Mumbai while spotted deer have been sighted around Tirupati. Lower noise levels have made it possible for us to enjoy the chirping of birds in our neighbourhoods. The Olive Ridley turtles have returned to Odisha's beaches and are day-nesting after years. In a rare occurrence, flamingos painted the sky pink in Mumbai as they descended into the city in huge numbers. Other cities around the world have also had their fair share of sightings - from jackals and wild horses to sea lions and penguins.
How is Earth detoxing?
Scientists all over the world have been continuously studying the various changes in the environment, before and during the lockdown. All over the globe, pollution levels have drastically reduced during the lockdown. Industries and vehicles burn fossil fuel to emit two major air pollutants, namely PM 2.5 and nitrogen dioxide. Closure of industries and lesser vehicles on roads have led to a fall in coal consumption, and thus lesser pollution, say scientists from Stanford University.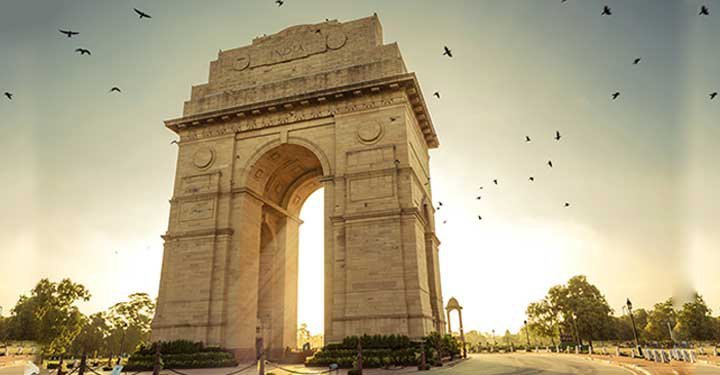 Closure of industries also means almost no waste dumping into the rivers and oceans. In the Ganga for example, the biochemical oxygen demand (BOD), which is the amount of decaying organic matter in the water, has considerably reduced, resulting in clearer and cleaner water. The Yamuna river now shimmers, free of the toxic foam. Nature has proved to us yet again that rivers can self-clean with sufficient flow of water and checks on waste dumping.
With news about Coronavirus believed to have originated from a wet market in Wuhan, China, illegal trade of wildlife is now in check. The purchase and consumption of wild animals being a threat, such markets have been forced to shut down. Fishing and trawling are now limited and with demand for sea food much lesser now, marine life is thriving. A miracle indeed!
Another astonishing change noted by scientists, is the drop in seismic activity around the globe. Following a study in Brussels, seismologists across different countries studying the vibrations on Earth have noticed a lengthy silence, even in most populated regions of the world. The reduction of noise has also helped them study seismic activity to detect even faint earthquakes, and study natural vibrations on the Earth's surface, like those of rivers.
Hearing from the Expert
We talked to top environmentalist and founder of the Environmentalist Foundation of India, Arun Krishnamurthy regarding these changes during the lockdown. Here is what he had to say.
Q: We heard that during the lockdown, the air quality has become better all around the world, the rivers have become cleaner and wildlife has been found taking over roads and parks in a few cities. What are your thoughts on this? Do you think nature is taking back its space?
Arun Krishnamurthy: The lockdown has most definitely given nature more space and time with limited human intervention. Having said that, the generation non-degradable waste or sewage from households has not reduced, and this will continue to pollute the planet. The industrial contamination of earth has reduced, but not the domestic. The air quality and water quality in certain areas has improved and I sincerely hope we all can work towards maintaining and improving the same.
Q: What other changes do you think has made a positive impact on the environment during the lockdown?
Arun Krishnamurthy: Most of us are finally starting to understand that a lot of consumeristic purchases made in the past were unnecessary. We are slowly learning to live without most of those so called 'essentials'. There will definitely be a change in consumer attitude towards the end of the lockdown which will benefit the planet. People can start cycling or walking to shorter distances, thereby easing the pressure on vehicles causing pollution.
Q: After the lockdown, what can each person do to take care of our Earth and keep it cleaner as the lockdown has shown us?
Arun Krishnamurthy: Be a lot more sensitive towards every bit of waste we generate. Be kind and sensitive to the fact that we share this planet with other lives. Pandemics such as COVID-19 will continue to haunt us if we raze down forests and massacre wildlife. This is something everyone must understand, and volunteer for causes that work towards conservation.
Watching our planet heal has been mesmerizing indeed and letting it recover fully is now in our hands. Let us all strive to keep our humble planet, cleaner and greener in the coming days, lockdown or not!