Ezine Article
Lets Party Virtually!
Monali Bordoloi
2 Mins Read
Despite the pandemic, you can throw a fabulous birthday bash for your child.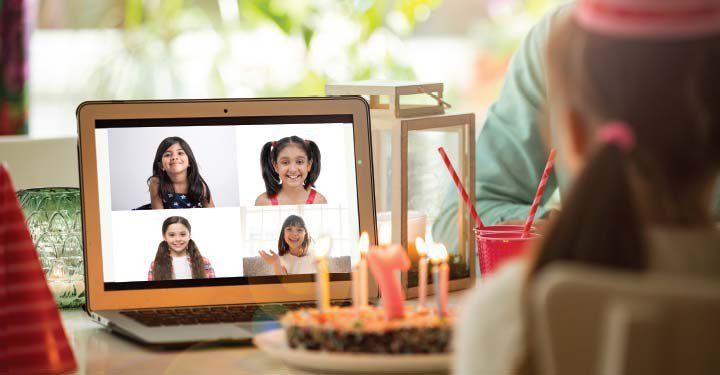 A recent Bollywood movie, Chintu Ka Birthday, has shown that parents will go to any lengths to celebrate their childrens birthday. And why wouldnt they? After all, birthday celebrations mean the world to kids.But not all parents are super enthusiastic. My friend Suneha has a 10-year-old daughter, who couldnt celebrate her birthday with her friends this April because of the lockdown. Sunehas husband knew about online parties. But when he discussed it with her, she felt it was too much of a hassle. Life had become crazy as it ishusband and wife were working from home, managing household chores without any help, organising their kids activities, ordering groceries online and to top it all, making time for Brownie, the family dog. So she just baked a cake and the family had a quiet party. But my daughter, whos missing her friends, still holds a grudge, says Suneha, though we have.