Geronimo Stilton, the affable mouse who always ends up in the most marvelous adventures, is one of the most popular book series for children ever written. Have you introduced it to your child?
With over 100 books published, Geronimo Stilton books are always lapped up by children all over the world. But who is this little mouse who always seems to be biting off more than just cheese! So what makes this mouse special, lets find out.
"My daughter loves Geronimo Stilton. She has over 15 titles which I have gifted her on special occasions. But she has read almost all of them which she has borrowed from libraries and friends. She just loves that little mouse," says Shilpa Prashanth mother of 10 years old.
Who is Geronimo Stilton?
Geronimo Stilton, a nerdy mouse, is the protagonist in the immensely popular book series. He lives in New Mouse City, Mouse Island. He is the editor of The Rodents Gazette, Mouse Islands most famous newspaper. Though he wants to lead a quiet life, he always ends up having a jolly good adventure in far off exotic places. In his adventures, he is aided by his family members, Thea, Benjamin and Trap.
Though the titles lead us to believe that the author is the mouse Geronimo Stilton himself, it is a pseudonym for the real author Elisabetti Dami, an Italian who was inspired to write about the adventures of a mouse, after spending time with sick children. Little did she realize that her creation would be such a hit with children, not just in Italy, but worldwide. There are now 22 books in the original series and many special edition adventures as well.
"I love these books because though Geronimo Stilton is a scared and timid mouse, but he always finds the courage," says Vyana Mehta, a 10-year-old fan of the series.
"Whenever I go to the bookstore, I like to buy a new title. I also exchange books with my best friend Ananya who loves reading these books too," adds Vyana
Here is a Geronimo Stilton video:
Who should read this book series?
These books are best suited for 7-10 year old's. Most of the books are set in different locales and are great geography lessons for kids. The tone is chatty and conversational. The illustrations are a perfect complement to the stories. All the stories are quite thrilling and kids will enjoy reading till the end about how Geronimo, along with the help of friends and family solve the problem.
Also, the books have bigger words and is a great way to build vocabulary. As these books have illustrations and graphics, it is a great transition from picture books to novels.
Now lets get the skinny on the best titles for your child.
"I would recommend starting with the regular series before reading the special edition ones like CaveMice, SpaceMice, The Kingdom of Fantasy, and The Offshoot Thea Stilton," says10 year old Ashitha Prashanth.
"I like the regular Geronimo Stilton and the special editions as well. We get to learn and read about an adventure at the same time," adds the Geronimo Stilton fan.
Here are the top 10 titles from the book series:
Lost Treasure of the Emerald Eye
The Curse of the Cheese Pyramid
The Phantom of the Subway
The Treasure of Easter Island
Kingdom of Fantasy
Bollywood Burglary
Race Across America
Phoenix of Destiny: Special Edition from the Kingdom of Fantasy Series
Stilton Spacemice
The Journey Through Time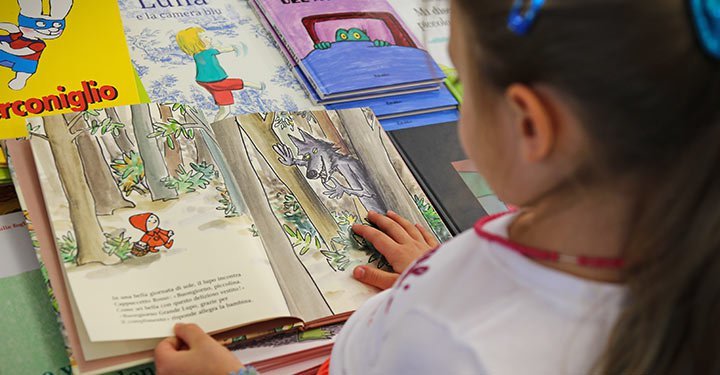 1.
 Lost Treasure of the Emerald Eye 
(2000) 
About the book: Though the books do not have continuity and can be read in any order, its just nice to start at the start, right? The first book was published by Scholastic in 2000 begins with this blurb. That's me! I run a newspaper, but my true passion is writing tales of adventure. Here on Mouse Island, my books are all bestsellers! What's that? You've never read one? Well, my books are full of fun. They are whisker-licking good stories, and that's a promise! It all started when my sister, Thea, discovered a mysterious map. It was an adventure Id never forget..
Why your child should read this book: Read the first title to start at the very beginning of the journey.
2
. The Curse of the Cheese Pyramid 
(2001)
About the book: Geronimo always wanted to travel to Egypt and his dream has finally come true! But he has to deal with cranky camels and other setbacks.
Why your child should read this book: This book is a great way to introduce the great civilization of Egypt. And of course, it is a rollicking adventure!
3
. The Phantom of the Subway
(2000)
About the book: Theas sister informs Geronimo that a ghost is haunting New Mouse City's Subway. Can life get more spookier than this? The little mouse wants to get to the bottom of this, but he has competition and has to work fast.
Why your child should read this book: Because everyone loves a Spooktacular adventure.
4. The Treasure of Easter Island(2015)
About the book: Geronimo Stilton's sister Thea left for Easter Island for a mysterious adventure and has not returned. Geronimo and his friends are worried and thus begins a new adventure.
Why your child should read this book: The illustrations and the treasure maps are a treat. Kids will surely enjoy this one.
5. Kingdom of Fantasy (2003)
About the book: A flight of golden stairs in the attic that leads to another world! What a discovery for Geronimo Stilton. This story is filled with fantastical creatures and a Queen of fairies.
Why your child should read this book: This book will surely trigger your child's imagination.
6. Bollywood Burglary (2015)
About the book: Even Geronimo Stilton cannot resist the magic of Bollywood. In this superb tale, Geronimo and his good friend Hercule Poirot, head out to India to help a Bollywood star protect a precious ruby.
Why your child should read this book: Well, who can resist a good Bollywood tail, we mean tale!
7. Race Across America (2009)
About the book: Though Geronimo Stilton does not really enjoy races, he is invited by his friend Bruce Hyena to race across America on a bicycle.
Why your child should read this book: A sporty adventure with a breathless and thrilling finish!
8. 
Phoenix of Destiny: Special Edition from the Kingdom of Fantasy Series
About the Book: Geronimo Stilton returns to the Kingdom of Fantasy. Blossom sends him on a mysterious and magical quest to a mystical land. Many puzzles unfold and the adventure is thrilling and dangerous for Geronimo and his friends.
Why your child should read this book: Catchy storyline and many puzzles and tricks for your kid to solve while reading.
9. Stilton Spacemice -Alien Escape (2013)
About the book: Spacemice is another special offshoot series of the Geronimo Stilton book series. We are introduced to a new parallel world to earth Stiltonix. The mouse is zipping around the galaxy in the spaceship Mouse Star 1. His batteries must be replaced and herein begins the heart-stopping adventure.
Why your child should read this book: Lively art, simple presentation and an intergalactic space adventure. Need we say more?
10. 
The Journey Through Time 
(2002)
About the book: This is another special series set in the prehistoric age. Our little mouse accepts an invitation by Professor Van Volt and time travels to the past. His destination is the Jurassic Age. Get ready for a gigantic adventure with dinosaurs.
Why your child should read this book: A great way to present history lessons as a story. The illustrations and story are fantastic as usual. A must-read if your child loves dinosaurs. Educational and engaging.
Children love make-believe stories. Books that cover fantasy, encourage creativity and vivid imagination in a child. It's no wonder that the books are such a hit. Since 2000, when the first story came out, 100 million copies have been sold in 150 countries and in 40 different languages. That mouse certainly knows how to capture hearts. If you happen to visit their website, there is a section called the philosophy of Geronimo Stilton. It states there the weakness of Geronimo Stilton makes him more likeable: you feel sorry for him, you laugh with him and you celebrate with him at the end, because all of his defeats become successes.
It goes on to state that Geronimo values imagination, magic, fantasy, friendship, courage, family, peace, happiness, humor and overcoming adversity. We all could do with a bit of Geronimo Stilton in our lives.