A child prodigy whose sublime talent is on display every time he plays the piano, creating magic! Chennai's very own Lydian Nadhaswaram's musical talent has made him the world's best
Playing the piano is no child's play. What if your fingers can effortlessly move over the black and white keys at an incredible speed like no other while staying blindfolded and simultaneously rendering beautiful soul-stirring pieces? Meet Lydian Nadhaswaram, a child prodigy who can do just that! When a great musician such as A.R. Rahman stops to take notice and declares to the world that Lydian is one of India's treasures, we know that the little maestro is definitely hitting the right notes.
"My constant inspiration has been my father and sister. I consider them to be my first music masters"

Lydian's unbelievable talent was on full display at a reality show called The World's Best, where he impressed the judges and audience alike and took home the prize of a million dollars and the prestigious title. Thus began his journey to stardom. In awe and recognition of this budding star, Michael Novogratz, vice president of Jazz Foundation in the United States Of America, has gifted him a Grand Steinway piano.
In a candid chat with ParentCircle, Lydian, who is also a student at A.R. Rahman's Chennai-based KM Music Conservatory (KMMC), shares details about his musical journey, his experience on The Ellen DeGeneres Show, his favorite musical piece, how the blindfolding act came about and much more. Read on!
Questions to Lydian:
Q: What is it like being a piano maestro at such a young age? A.R. Rahman has mentioned you as one of India's treasures. What are your thoughts on this?
A: It is a wonderful feeling and one that gives me immense satisfaction. When I heard about Rahman sir's compliment, I felt thrilled. He has always been kind and helpful towards me. Even before I joined KM Music Conservatory (KMMC), he has witnessed me playing the drums at an audio launch. At KMMC I learned the Russian style of piano under Dr Surojeet Chatterjee.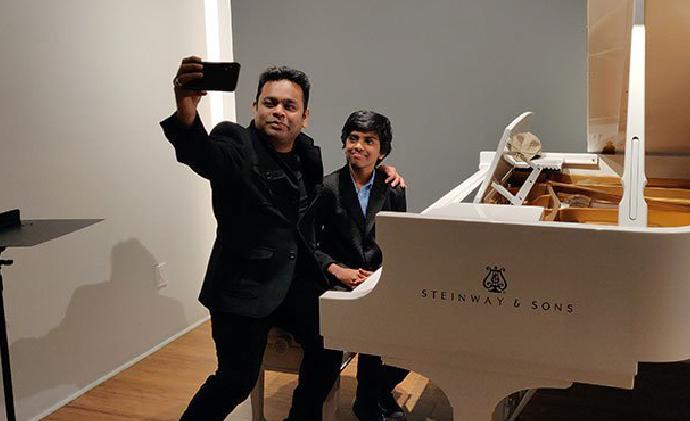 Whenever we meet, Rahman sir greets me with a 'Hey buddy'. He came home to congratulate me after I won The World's Best reality show. He even organized a felicitation at KMMC to celebrate my win. I was touched by his gesture.
It feels great to have achieved this merit. I believe my constant practice and total involvement in music has been the prime reason for all this.
Q: How do you find time for all this - school, time with friends, and piano practice?
A: I have chosen a homeschooling curriculum, so I get enough time to practice music. I hardly watch television, which helps me organize my time better to accommodate music, my favorite subjects, and family time.
Q: Rimsky-Korsakoff's The Flight of The Bumble Bee, Chopin's Fantaisie Impromptu are some of the pieces you have played. Which one is your favorite, and is there a piece that would love to try your hands on?
A: La Campenella is my favorite composition. Although I know how to play it, I face some difficulty playing it. This is because my fingers are still small, and I find it difficult to reach the exact notes because of the intervals between the keys as per notation. So, I will have to wait until I grow older and my fingers reach their full length.
Q: You have come a long way. Who has been your inspiration?
A: My constant inspiration has been my father and sister. I consider them to be my first music masters. From the beginning, I was exposed to music at home daily because of them. It was non-stop music that livened up my house.
Q: Can you tell us how your blindfolding act came about?
A: There is an interesting story behind this act. One day, while playing the piano at home, unexpectedly my sister covered my face with a bath towel. But instead of stopping, I continued and managed to complete the piece I was playing.
That was the moment my father and sister realized that I could play the piano blindfolded. Since then, everyone has encouraged me and, occasionally, I play the piano blindfolded. I was amazed by it too and enjoy playing like that for fun.
Q: What was it like winning The World's Best competition? Did you feel confident that you would win?
A: Yes, I had a feeling I would. As my father always used to encourage me from the age of 2, saying that I will become the world's best musician. It was a surprising coincidence that the first international contest was entitled The World's Best too. I used to practice music with many instruments, blindfolded, with higher speed, and even play different songs with each hand. All this built my confidence to help me win the competition.
Q: Tell us about your experience being on The Ellen DeGeneres Show, TED Talks, and other international events...
It was a great experience. I wanted to be on Ellen's show for a long time, but it was only after Ellen saw my performance on The World's Best show that she invited me.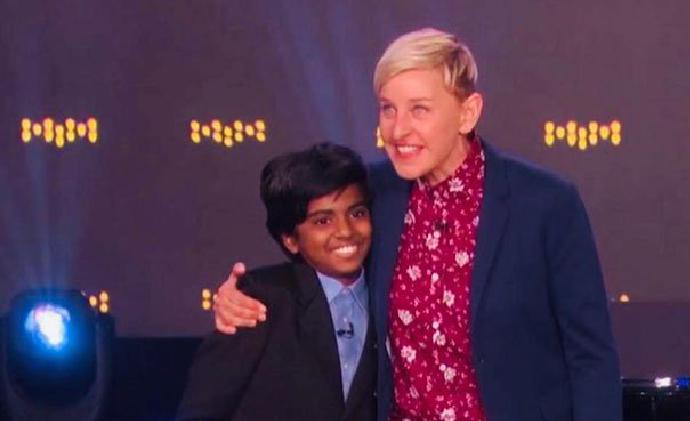 Similarly, in the case of TED Talks, Juliet Blake, who is a senior producer of the show, invited us to give a special performance for Ted India. Being on such international shows made us all very happy.
Q: Besides playing the piano, what are your other interests and hobbies?
A: My hobbies include spending time with family, cycling down the street, reading about different cars especially the special features of all luxury cars, studying about the moon, space, and forests, and playing with my sister. Apart from this, I like composing music. Currently, I am learning to swim.
Q: What are your dreams and aspirations?
A: My dream is to play music on the moon! Also, I want to compose music for animation movies, do independent albums, provided I get time to do so, and work towards being a world-class pianist. Further, I want to enjoy every moment of my life by sharing love and music with the world.
We also got the chance to speak to Lydian's father. Here is what he said:
Q: From among the musical pieces that your son plays, which is your favorite?
A: My favorite piece is the Fantaisie Impromptu. But honestly, I just about love whatever he plays - be it western, classical, jazz, film music, themes, etc. I love the way he hits the right notes with his little fingers and with so much passion. It is magic I witness every day.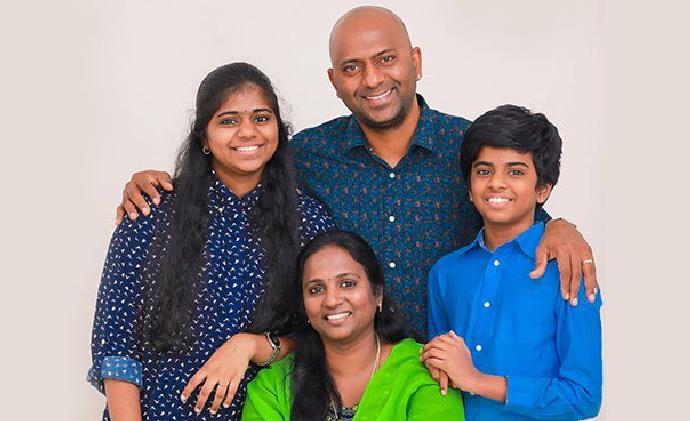 Q: Would Lydian be pursuing music as a full-time profession? What are his future plans?
A: Yes, I believe Lydian is bound to be a professional musician and, in all probability, will pursue music as his full-time profession. I want to give him the freedom to do whatever he wants and loves. To be frank, I have shown my children that music is a beautiful thing and I hope they continue their passion for it.
Q: How do you deal with the fame and attention that your son gets? How is your son coping with the same?
A: I feel that hard work pays off and fame and attention are a result of this. My son copes with fame in a humble manner. I have brought up both my children to be humble and lovable, which might be the reason they are able to deal well with all the attention and fame.
Q: What is your one big wish for Lydian?
A: When Lydian achieves worldwide fame and success, I want his music to touch the world. And his music must speak what he wants to talk about - world peace, no conflicts, no wars, no weapons, no difference in religion.
Lydian's music journey stands out as a shining example for children all over the world. It is not only a story about a talented piano player but of a young boy putting in hard work, effort, and dedication to achieve his dreams. As parents, we can do our bit by spotting our child's interest early, fostering and nurturing it, and help to convert that interest into success.