How does Kareena Kapoor Khan spend time with her family? In an interview with ParentCircle, the stylish superstar delves deep into issues like pregnancy, motherhood and work-life balance. Find out what matters to her the most
She is someone who has beautifully taken marriage, motherhood and working in the movies, in her stride. And the doting mother to little Taimur, she does everything on her own terms. Having said that, she insists on finding the balance between work and life.
Kareena, one of the most stylish movie stars of Hindi cinema, sits down for an exclusive interview with ParentCircle. In a freewheeling conversation, she discusses everything from Diwali celebrations with Taimur, to movies, motherhood and so much more.
Q. How does your family celebrate Diwali?
A: Like for everyone else, Diwali is a big festival for all of us. My son Taimur loves hanging out with the family, so we are planning to take him for some get-togethers. He enjoys family gatherings. He is a friendly child and mixes with everyone. I love to play dress-up with him during festivities. I make him wear cute and adorable traditional outfits for festivals. Also, he is a fan of Indian sweets. His favorite is kaju katli. Since we are big foodies, during Diwali, all of us binge on food. We have not introduced Diwali firecrackers to him yet considering the amount of smoke it generates and causes harm to the environment. Let's see how far we can avoid that, but he absolutely loves the fairy lights.
Q. Considering you have kept yourself busy, how do you balance work and life?
A: I am very clear in my outlook. Work is a priority, but family is important to me. Most women do not get any support when they are pregnant or want to become mothers. I was lucky I had support not only from my family but also unconditional support and acceptance at my workplace. I got to know I was expecting right after I signed Veere Di Wedding two years ago. Rhea Kapoor, the producer of the movie, stood by me. It wasn't an ideal scenario—we were all set to begin shooting the film. The funds, script, time, crew everything was in place and here I call her up to tell her I was expecting! However, Rhea, who is a woman of conviction, told me that the film was all about women and there was no way she was going ahead without me. I decided to work throughout my pregnancy and the people I worked with were all fine with my physical changes. That gave me the confidence to go ahead and shoot for a few brands even in the seventh month of my pregnancy. Now, I want to work around my family commitments and my son's schedules.
Q. Your public appearances during pregnancy were talked about...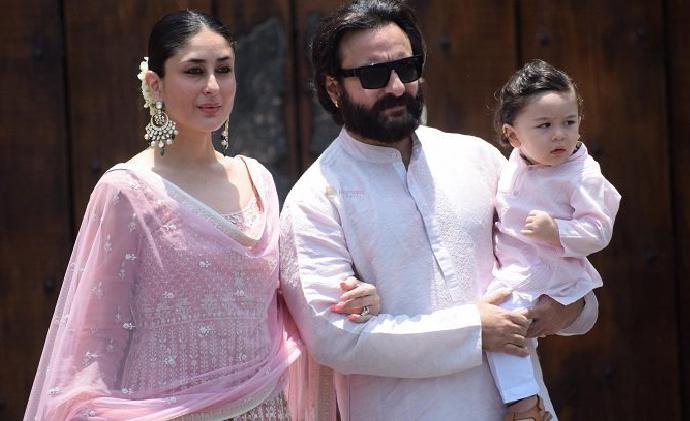 A: The pregnancy period is to be celebrated, not hidden from public view. I think a mother-to-be is gorgeous as she is carrying life within her. I too had weight issues after my pregnancy, but I didn't let negative comments about it affect me. Despite criticism, right after my son was born, I slowly started taking care of my health. I feel having a child doesn't mean you can't feel good or look good!
Q. How does motherhood treating you?
A: For all mothers, their babies are the most beautiful. I am no different. For me, Taimur is the most beautiful baby in the whole world. As you become a mother, along with unconditional love, comes responsibilities. You feel responsible for the little one. Both, Saif and I see ourselves in Taimur and this is the most special feeling. Motherhood has definitely matured me. Now, my whole world is in his two tiny little hands.
Q. How do you react to Taimur's celebrity status?
A: Our son Taimur's celebrity status is inevitable as both his parents are famous. As parents, we had already discussed this issue. We were prepared with the fact that he will be under focus, however, we did not expect the extent to which he is followed or photographed. This is definitely not comforting for parents. It gets exhausting as his every move is photographed and discussed. As parents, we want him to have as normal a life as possible. But at the same time, we can not confine him indoors, we can't take his childhood away from him. After all, he is a child. Too much media focus is not good for him. He should be allowed to grow up as normally as possible.
Q. Since you are both working parents, how do you manage your time?
A: It's all about planning in advance and supporting each other. Of course, it gets tough as both Saif and I are actors and our work timings are different. When I was shooting, Saif tried to come back home early to be with Taimur. Now that he's busy shooting for a film, I know I can't shoot a film until he wraps up his work in the next one month or so. It's all about prioritizing your work commitments and family life.
Q. How do you spend time as a family?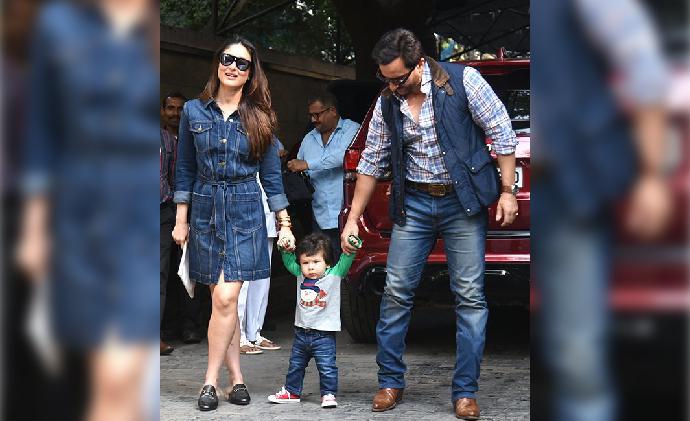 A: We play a lot with our son. Work takes up a lot of our time throughout the week, so we use the weekends to unwind and spend time together. We visit family and friends. Family vacations are really the most interesting time for all of us.
Q. You will also begin shooting for a movie soon? What are your other professional plans?
A: In my next film, I will be working with Ranveer Singh. He is a phenomenal actor and it is always a pleasure and honor to share screen space with good actors.
Apart from movies, I am considering putting together a book to document my journey as a mother and an actor. The focus will be more on motherhood. But generally, I would like to be an on-the-go mom. My eventual dream is to be sitting in a large dining room at 70, surrounded by friends and family with food, drinks, conversations and laughter, doing the rounds!
A doting mother, dazzling fashionista and dramatic on-screen diva, Kareena Kapoor Khan dons many roles with customary flair. Here's wishing her a happy Diwali, a wonderful film career, and a fulfilling journey through motherhood!