India's first professional male belly dancer, Eshan Hilal, shares his #IBeatCovid story with us. Read about how he coped when half of his family tested positive for Coronavirus
Eshan Hilal shares with ParentCircle, his experience when his mom and he tested positive for COVID-19. His #IBeatCovid story is truly an inspiration for many.
"My ordeal with COVID-19 began when I started feeling the first few symptoms such as blocked nose and fever. I had a similar kind of encounter last year and tested negative, which is why I was optimistic that, even this time, it wouldn't be COVID.

However, within a few days, my symptoms got worse. I remember telling my mom that I could not taste or smell anything. This loss of smell gave me a gut feeling that I could have been infected. I immediately went to my room and called a nearby laboratory to get my RT-PCR tests done at home.

Even before knowing the test results, I isolated myself, which I should have done way before. 24 hours later, my results came back positive. After me, my mother and sister also tested positive while my father and two siblings tested negative. So, it was a family locked in together with some tested positive and some negative.
The positive road towards a 'negative' recovery
My approach to any undesired circumstances in life has always been acceptance. In this case, the damage was already done. So, my focus was more towards the next step - I didn't want this to become severe and be admitted to the hospital. I am very fortunate to have friends who are doctors, which is why things on the medical front were smooth. They suggested medicines to me even before my test results came in and virtually assisted me throughout my quarantine days.

Maintaining a healthy diet was one of the challenges. Due to loss of smell and taste, and taking many medicines, my appetite was affected but still I had to eat. I also drank a lot of fluids to stay hydrated.

Another challenge was staying locked up. It was a mammoth task for me because I am not a person who can sit in one place. The very first thing I want to do when I am sick is to get out of bed. Even when I was in quarantine, I chose my sanity and did things that I liked, which brings me to the next thing I want to share.
Maintaining sanity during quarantine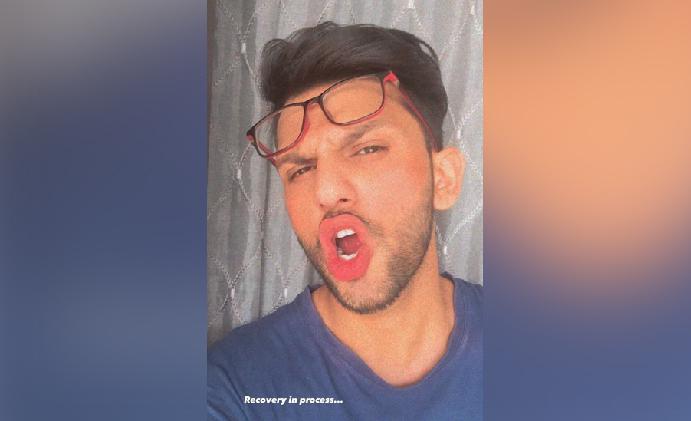 I have seen a lot of people generalizing COVID as the normal flu. I think that the pandemic is not a time to boost privileges, it is the time to be content and maintain your sanity. Things which I did to keep myself sane during quarantine are:
Being a people person, I was very active on social media. I love my Instagram family
Binge watched my favorite shows on Netflix
Facetimed friends and family
Consciously kept a distance from dark COVID-related content
Engaged in gardening
Helped as many people as I could, by sharing my experience, sources, and leads
What did I learn?
Like I mentioned above, my mother also tested positive, when I had almost recovered from the tedious symptoms. So, it was then my time to take care of her.
I learned how to nurse her. Never in my life had I nursed anyone, but COVID made me do it and helped me realize that I am actually good at it. Now I really understand the importance and selfless services of all healthcare personnel. I also learned how to cook. Now I can make Okra, bottle gourd, khichdi, etc.
Takeaway
I would just like to tell everyone to take care of themselves first because if you are not all right you won't be able to take care of your family. Everyone in my family was very supportive - they were there for me when I needed them and vice versa.
One has to accept that the human body is strong and yet vulnerable. Such difficult times can bring out a lot of emotions, but we have to understand that medicines aren't enough - we need to be mentally strong and have a positive mindset. The synchronization of mind and body is very important. Honestly, even I had a few breakdowns, especially when I had to see mom battle through it. But I had to be strong to pull her out of it and by the grace of Allah, we can actually pull it off.
We were all sick but now when I think about it, there were so many hilarious moments. My poor cooking skills and my encounters in the kitchen are a few things my mom and I will cherish forever."