Worried and anxious that your teen is spending more time with his friends? What if we tell you it's not all that bad?
Your child, who once preferred you over everyone else, is now eager to spend more time with his friends - a shift that leaves you feeling uneasy and anxious. But, did you know the relationships your child is set to build now will pave the way for a happy future?  Let's find out how.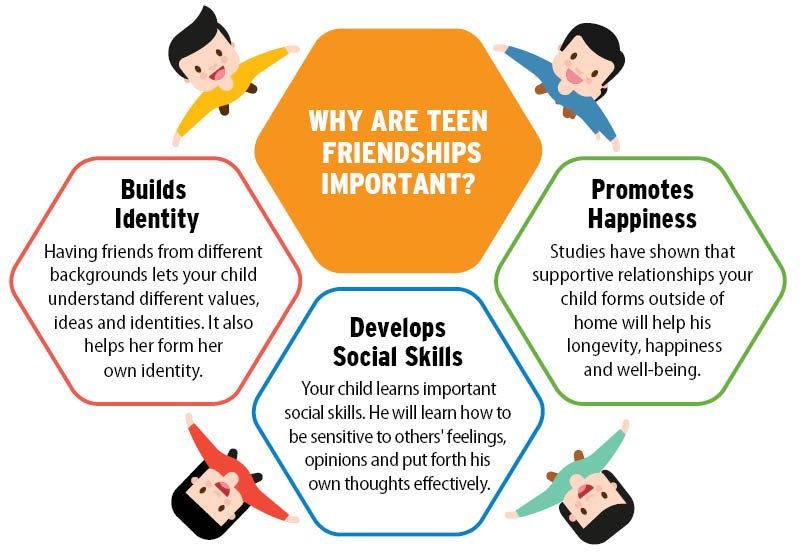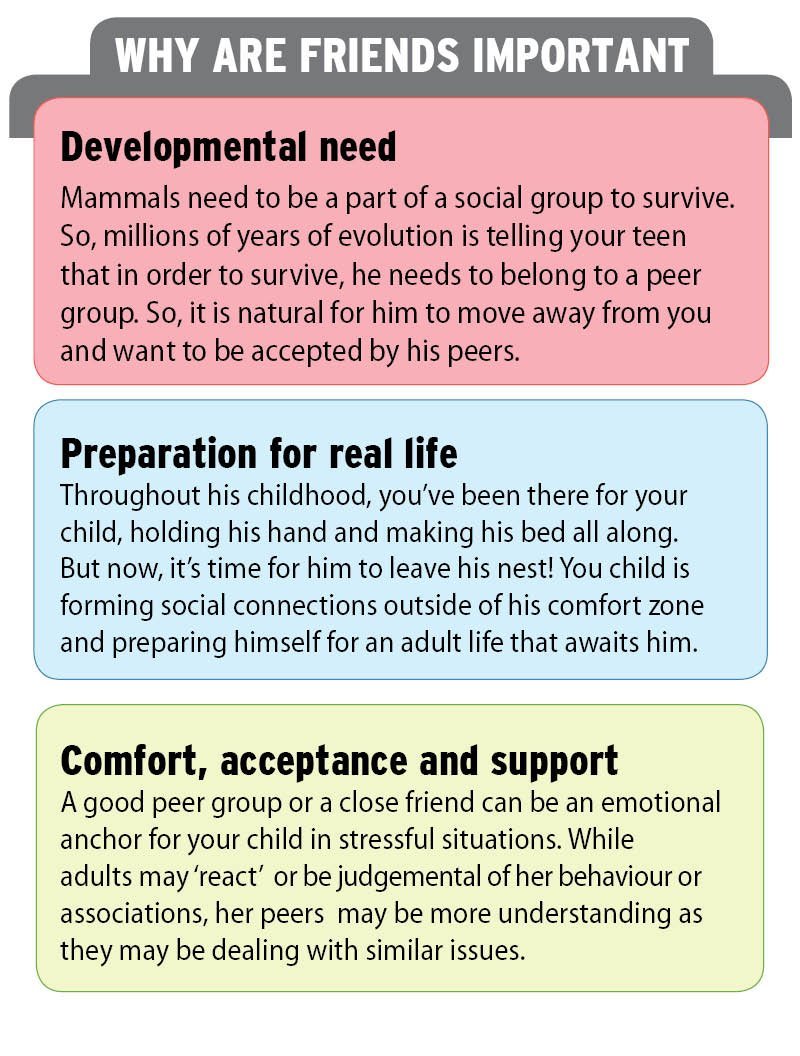 What can you do to nurture and positively impact your kids' friendship?
Understand
"I need to go to that party! You can't ask me not to go!"
According to Dan Siegel, when you hear your child stating they need to go for a sleep-over at a friend's place (a friend whose name you've barely heard of), they really mean it. Their brain is asking them to belong and connect with a peer or a peer group in order to survive. Although you don't need to allow them to do whatever they want, you can understand why they feel that way, and help them deal with the situation better.
Invite friends home
"You have no idea how funny Raksha can get!"
Invite your child's friends and give them 'space' in your home. Engage in conversations and understand them. This will make you aware of the kind of friends your child hangs out with. This can often be reassuring, but it can also present you with warning signs of friends who may be a bad influence. When you don't approve of one friend, reflect on why you feel that way. If it is something personal, keep it aside. If you have strong reasons to think that the other teen is a bad influence on your child, talk to your child about your concerns. Initiate a dialogue.
Continue with the rules
"I'm older. Why can't you let me stay out longer?"
Even though teen friendships are important, there are downsides too. Often, teens tend to compromise morality and values to gain membership into a peer group. Your teen is likely to make wrong decisions under peer influence. They may also display a heightened sense of risk-taking behavior when they are around friends. The very thought of having a peer group audience can kickstart your child's thrill-seeking behavior. This reason is good enough for you to continue to lay down clear rules for your child. Be calm and compassionate to monitor and mentor them at this stage.
Keep Watch
Watch out for toxic friendships that can hurt your child. If your child repeatedly feels low, criticized, and judged by a friend or a group of friends, it can have a bad impact on their self-esteem.
Talk to your child to understand what's going on in their life.
Encourage them to get involved in activities he is good at. This will help him understand his worth and help them make better choices in friendships.
Being attached to one friend or a single group of friends can sometimes influence your child negatively. If there is a feud or chaos within that small circle, it may disturb your child deeply. Therefore, encourage and open out avenues for your child to form different groups of friends by introducing them to a sport, a reading club, or a volunteering activity that interests them. This way their focus and energy will be channelized and distributed in rewarding ways. It can also be an enriching experience for them to have peer groups that share their varied interests.
Teach your child why it is better to stand up for themselves or say no when they are in an uncomfortable situation. Tell them it only makes them look strong and assertive.
Offer to be your child's ally. They can always reach out to you to rescue them from any situation with just a message or call. Promise them that you will not be hard on them in such situations. You can, however, have an open conversation about it later.
Connect to your teen
Even if your child thinks you are 'uncool' and looks at you more like an enemy, they need you now more than ever. Teen years can be complex and confusing. Your child may face difficulties for which they need your support. During such challenging situations, it would be ideal if they come to you for support rather than reaching out to another teen. Nurture your relationship with your teen to make that happen.
The bottom line is, that preferring a peer group is a sign that your child is preparing for his future. That said, he will always need your love, support, and guidance. Ensure you stay connected, as your child grows, into his teenage and through his adulthood.