How to Prepare Your Child for Day Care
Shashwathi Sandeep
4 Mins Read
As the time nears for you to get back to work, you need to begin preparing your child to transition to day care. Here's how you can ensure a smooth and happy transition.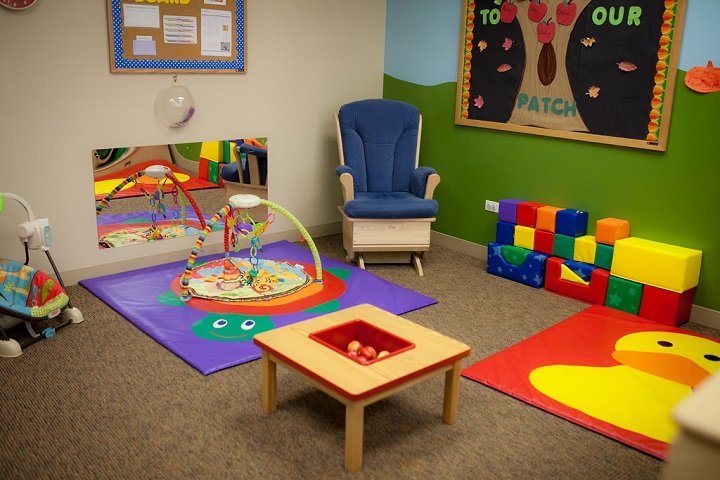 Sneha Sharma's extended maternity leave was about to get over and she had to get back to work. But, there was one little problem. "There was nobody to look after my 8-month-old son as both my parents and in-laws lived in different cities. I really did not know what to do," she says. Help came her way in the form of a day-care centre in her office. "The day-care was a boon for me," says Sneha.
Sneha's experience illustrates how important day care centres are for working parents, especially those who do not have a support system. A survey conducted in 2015 among 1000 working women in New Delhi and the neighboring areas found that only 18-34% of married women continued working after having a child. This was mainly due to the lack of support system, or familial pressure. Day-care facilities are godsend for such parents.
But, transitioning a child to day care isn't easy. Priya Krishnan, Founder and CEO, KLAY Schools, explains, "In sending a child to a day care, which in most cases is the first place away from home for the child, the biggest obstacle parents face is make the decision of enrolling the child in day care a guilt-free process. For children, parental guilt, which manifests itself as anxiety, is often infectious, as research shows that children with happier parents find it easier to adjust to new settings compared to those with stressed home environment." She further adds, "Another issue for parents is to find a place where one can be assured of the physical and emotional safety of the child." If you are one such parent, here are a few tips to help you prepare your tiny tot for day care without any hassles.
Visit the facility: Take your child along with you when scouting for day-care centres. Allow him to experience the environment first-hand. Observe how your child reacts and how the staff there behave with him.
Talk often about the place: Once you have decided to put your child in a day-care facility, talk to her often about where she would be going and why. Assure her that you will come back to pick her up. Tell your child about all the exciting things that she would get to learn and do, to build up her enthusiasm. Keep a positive attitude throughout.
Read to your child: This is a fun way of explaining to your child what to expect in his new environment and how much fun it's going to be. There are several books which introduce the concept of day care to the children in an exciting manner. Some of the popular ones are Spot goes to School by Eric Hill, A Kissing Hand for Chester Raccoon by Audrey Penn and Llama Llama Misses Mama by Anna Dewdney.
Explain the schedule: Tell your child all about the activities she will be doing in the centre - be it the circle time, the sand play, the water play or even nap time This way, she would not feel lost in her new environment, which would help her settle down with ease.
Set a routine: Start setting a routine a couple of weeks before your child begins day care. For example, make your child get used to the sleep schedule and feeding times that she would need to follow once she enters day care.
Go shopping: Nothing excites children more than going out to buy something new. Take your child along with you when you go shopping, especially to buy things like bag, water bottle and so on, that she would need at the day-care centre. This will make her feel more enthusiastic.
Take your child to play dates: Unless, they have an older sibling or are living in a joint family, children do not get used to living around other children. As a result, some children might find it difficult to adjust with their peers in a day care facility. So, take your child to play dates or to a nearby park to give him an opportunity to mingle with other children and get used to the idea of having them around him.
Once your child begins attending day care, here are a few things you need to keep in mind:
Arrive on time to pick up your child. It makes the child feel safe and secure to know that his parent will be there to pick him up and take him home at a fixed time every day.
Build a good rapport with the support staff, as they are the ones who would be helping your child with things like making sure she eats on time or taking her to the bathroom. Being nice to them helps them remain motivated to provide care.
Send an extra set of clothes to meet any emergency.
Make regular visits to the day care.
At times, your child might feel a little lost. Have a chat with her and remind her of all the fun she is having.
With these pointers, you should be able to set up your little one to have a fun-filled time at day care. However, there might be days when your child would be unwilling or reluctant to let you go after you drop him at the facility, but, with time, he will get over this habit.