To My Dear Daughter Who Loves Garlic!
Luke Coutinho
5 Mins Read
On Father's Day, Luke Coutinho, leading integrative and lifestyle medicine practitioner, and holistic nutritionist writes a heart-warming letter to his sweet little daughter, Tyanna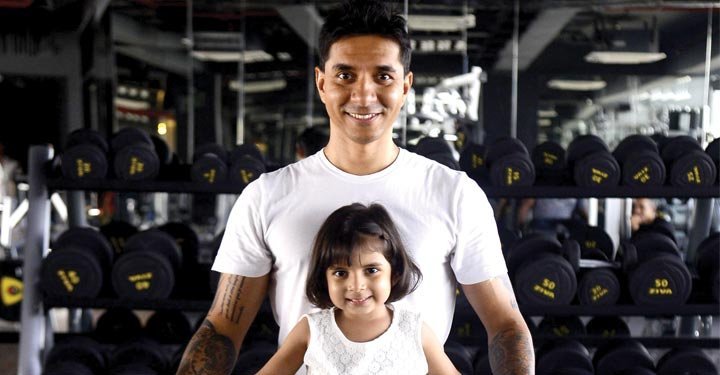 Dear Tyanna,

I still remember the day you were born, and the doctor put you in my arms. You looked like a yummy prune and you resembled a cute alien when I looked at you sideways. I couldn't 'connect' with you for the first three months, but as time went by, I developed this incredible bond with you. I fell in love and I am still in love with your innocence, your beauty and your soul. Your laughter, your dancing eyes, your naughtiness, the way you speak from your heart, your tears and the way you hold me when you sleep, are some of the most priceless gifts I could ever get. I love the fact that you enjoyed your first pod of raw garlic when you were a one-year-old and also that you love wheat grass, coconut oil, and all the other stuff daddy loves.
You have taught me the meaning of unconditional love, compassion, forgiveness, acceptance and letting go. No person, or for that matter, no spiritual or self-help book has been able to teach me all this or inspire me to be a better person. I used to love travelling for work; with you, it doesn't interest me anymore. As the plane takes off, I want to land back and just be with you. I love you the way you are, your tantrums, your naughtiness, the way you manipulate me by knowing when to say the right things. I love the way you make me forget why I was angry with you, or how you just start doing 'burpees' when daddy is angry with you, and I just forget all of that anger then. Yes, you have me wrapped around your little finger, but I'm okay with that...it just makes a perfect you.
In life, always be happy. Remember, you are amazing and awesome and the world is not perfect, and neither are you, but that's okay. Our imperfections can be perfect to us. Be courageous and kind, be naughty and adventurous, grow up with wonder and fascination, make lots of memories. It's okay to have bad days too and be sad as well, but always know: "this too shall pass." You are loved, and always love yourself with a fierce passion. I don't need you to be a doctor, engineer, pilot or a businesswoman. I just want you to be happy and do anything that results in you being truly happy and at peace with yourself.
Mummy and daddy love you endlessly and forever. You are, and will always be, the best gift I have ever got, so I should thank mummy too. No matter where life may take us, or the path that life may put us on, you should know I'm always here for you.
With Love,
Dad