Foods that are rich in tradition and high on health — that is what you get in villages across India. Here's a glimpse into the wonderful flavors and tastes that make up our culinary heritage
Do you want your family to stay fit and healthy? Then go back to your roots. Re-visit those traditional recipes and dishes that have been handed down through generations. These are your best bet for a well-balanced meal. Don't believe us, think back about those summer vacations when you went to your native village. You had nothing to do but play all day with friends and eat the delicious food cooked at home. You ate healthy for everything was locally grown and sourced, and garnished with homegrown spices and served with love.
Now, cut back to the present. Nutritionists believe that it is important to eat local and seasonal. In fact, today's healthy living mantra is to 'eat what your grandparents ate'. The idea here is to go back to a simpler lifestyle, to eat traditional foods and village specialties as these are more beneficial for you and your family.
So, re-introduce your children to village foods produced from locally grown grains, fruits and vegetables. By doing so, they will learn to embrace homegrown or homemade food over processed foods. What's more, they will learn to differentiate between foods that are full of flavor and fast food. The switch will benefit the entire family and lead to a healthier, holistic lifestyle.
Take a nostalgic trip down memory lane as we feature 10 healthy village foods that are rich in tradition and taste.
1. Ulundhu Kali laddu (black urad dal laddu)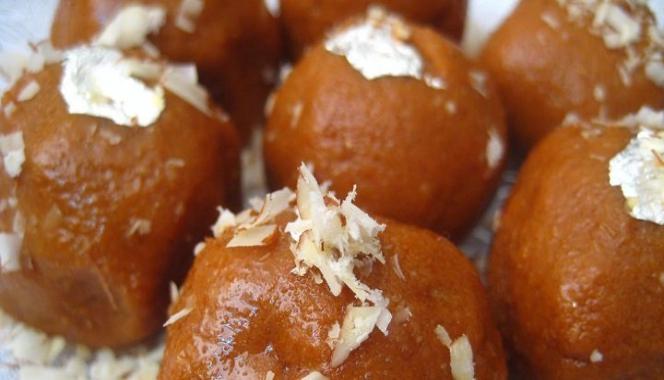 Straight from the villages of Tamil Nadu, this sweet dish is made with black urad dal, raw rice, jaggery and sesame oil. With just the right amount of proteins, fat, carbohydrates and essential nutrients, this simple dish is a local favorite. This sweet dish is known to be super-nutritious, is considered a storehouse of calcium and hence, enhances general health. That is one reason why it is given to girls who have attained puberty and also, lactating mothers.
2. Kootanchoru (mixed rice)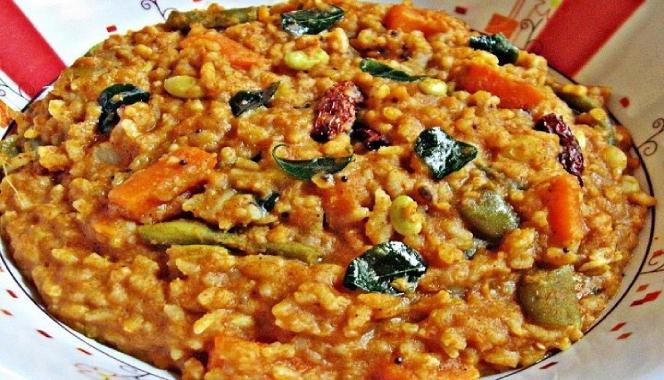 Rice, toor dal, spices and an array of vegetables are cooked together to make this super-healthy recipe. In villages, people make this dish to feed large gatherings during family functions and temple festivals. Perfect for weekday dinner or lunch, you can't go wrong with this one-pot recipe from Tamil Nadu.
3. Akki Rotti (rice flatbread)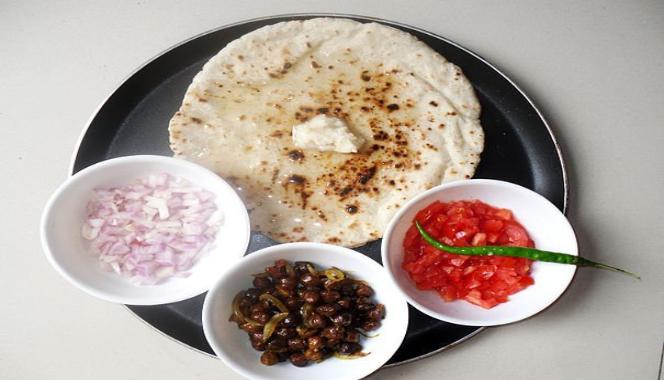 This recipe from Karnataka is a firm favorite in villages and homes across the state. Akki rotti or roti does not require you to grind or ferment dosa batter. Rather, it is made of rice flour that has been kneaded into a dough along with finely chopped onions and vegetables (the last is optional). The dough is then divided into smaller portions and molded into circular shapes by hand onto a griddle. This easy-to-make dish is delicious accompanied by coconut chutney and is the perfect way to kick-start your mornings.
4.Upsaaru (salty dal soup)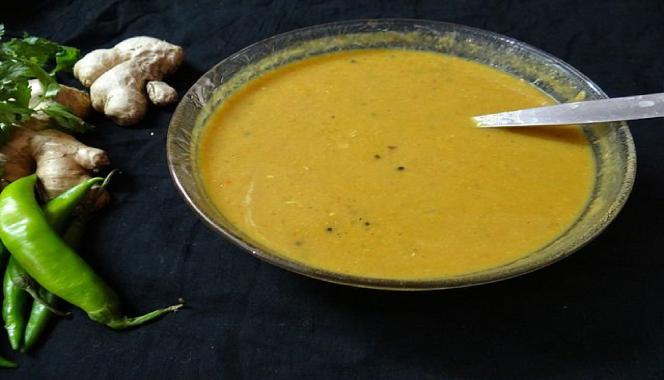 Upsaaru is a spicy dal soup from southern Karnataka. Toor dal, green gram dal and some greens are cooked together to make this nutritious, lip-smacking recipe. This is a perfect accompaniment for rice or ragi mudde (ragi balls). This dish is the villagers' way of keeping themselves healthy during the monsoon and winter seasons.
5. Goan Khatkhate (Goan mixed vegetable stew)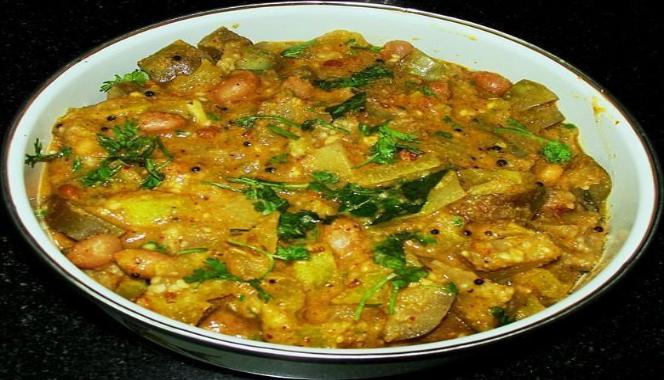 This dish comes from the Goan Hindu Community. This vegetarian dish is a specialty that is served during weddings, pujas, festivals and other important occasions of the community. As it comes from Konkani kitchens, it uses coconut generously. Khatkhate is a creamy coconut curry made with a mix of vegetables and toor dal. The highlight of the dish is the addition of locally grown berry known as tephal or triphala. The tanginess of the berries adds a nice sharpness to the dish.
6. Kambu Koozh (pearl millet porridge)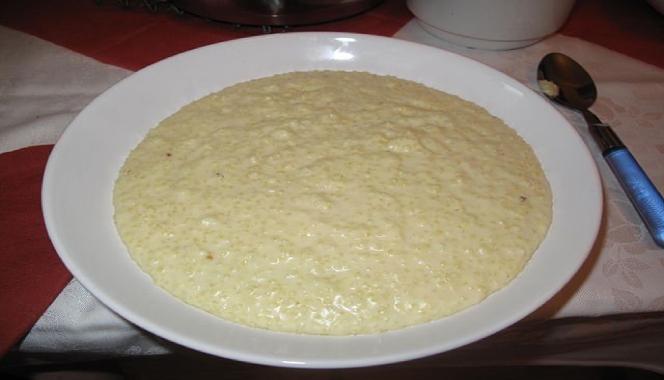 Kambu Koozh is a porridge made from pearl millet, which is one of the oldest cultivated grains in India. Full of micronutrients and fiber, this cooling drink/porridge is made with buttermilk. Traditionally, it is eaten with onions and green chilies. Once considered a poor man's food, of late it has gained prominence due to its health benefits. This gruel from Tamil Nadu is perfect for summertime and is gluten-free too.
7. Gongura Pachadi (sorrel leaves pickle)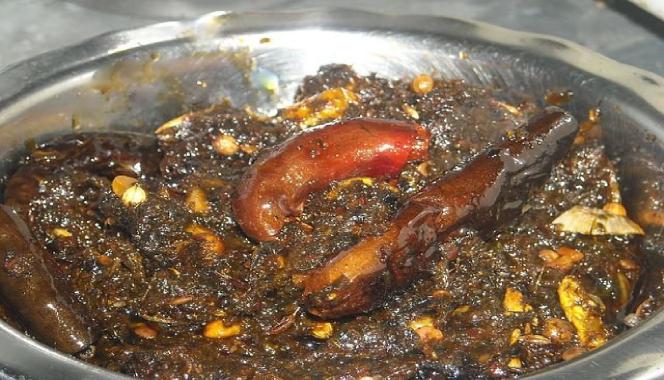 This fiery hot recipe comes from the villages of Andhra Pradesh. Tangy sorrel leaves are rich in vitamin C, iron and folic acid. These immunity-boosting nutrients make it ideal to consume during the monsoons and keep nasty infections at bay. The vivid green leaves are cooked with ground spices, resulting in a mouth-watering accompaniment that compliments almost every main dish.
8. Ankapur Chicken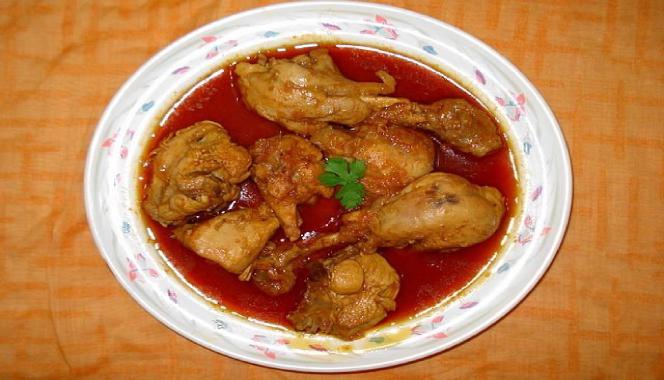 You get a peek into the Nizam's kitchens of Telangana with this finger-licking curry. The secret to its divine taste is the wild country chickens of Ankapur in Nizamabad district. The chicken is first roasted over fire to give the meat a smoky flavor and juicy texture. The subtle marinade of freshly ground spices enhances the taste wonderfully.
9. Kheema Bhare Karela (stuffed bitter gourd)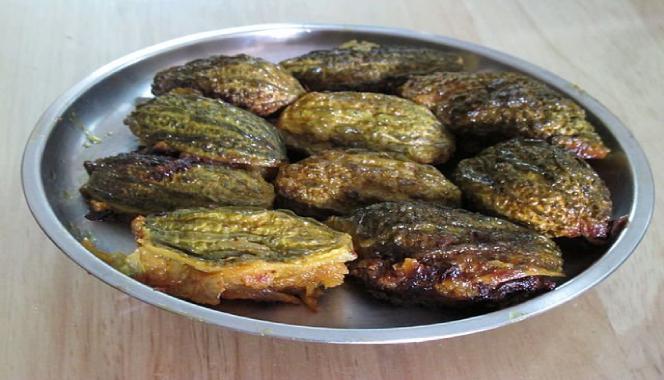 Forget paneer tikka and tandoori chicken, kheema bhare karela is the new Punjabi dish to try. If your child (and spouse) can't stand the sight or taste of bitter gourd, this is the recipe to win them over. Spicy minced meat is stuffed into the hollowed-out bitter gourd and fried till nicely brown. Health and taste come together to create magic in this perfect winter dish.
10. Aam Pora Shorbot (roasted raw mango sherbet)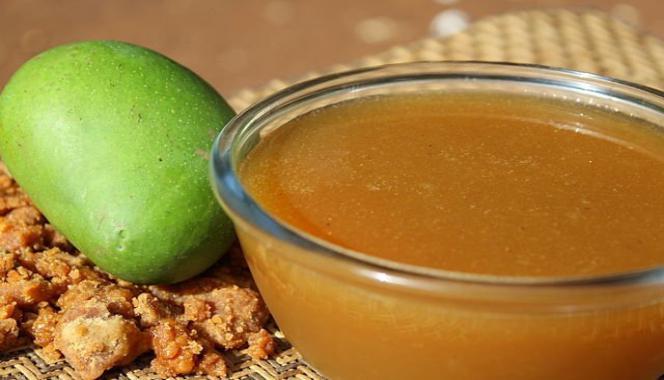 This cooling summer drink from Bengal is made from selected raw mangoes that have golden yellow flesh. The twist in this refreshing drink is that the mangoes are roasted, giving it a unique flavor. With some mint leaves, cumin powder and a dash of rock salt, this delectable drink will make summer days full-flavored and breezy.
Going back to the roots has to be a conscious decision, it is about mindful eating. It is about eating fresh, local and regional. It is about appreciating the traditional but giving it a trendier and tastier, twist. So, what are you waiting for? Nourish your family's body, mind and soul through these healthy village foods from different states of India. Bon appetit!