A Healthy Twist: Homemade Cookies For Your Child
Team ParentCircle
8 Mins Read
Team ParentCircle
Follow
Written by Team ParentCircle and published on 23 July 2021.
These homemade goodies pack in all the nutrition your little ones need in one go! So, give the store-bought, processed ones a miss and let your children indulge in these incredible cookies.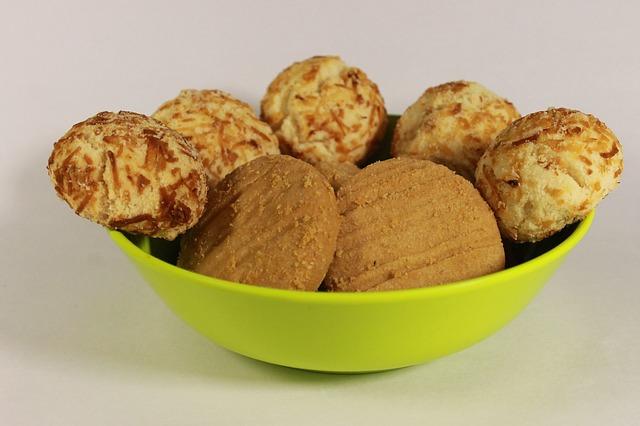 Children love biscuits in different shapes and sizes, and in a variety of flavours - sweet, salted, butter, ginger, cream, etc. For children, a trip to the local grocery store or the supermarket invariably ends with them buying a packet of biscuits or a chocolate. Ironically, parents seldom refuse these indulgences. It seems convenient and the children are happy.
But, what about the health benefits of these store-bought biscuits? According to the DietHealthClub, store-bought biscuits might not be as healthy as you think. They are loaded with calories due to the additives and preservatives used. The hydrogenated oil and saturated fats used to make these biscuits are very unhealthy and can be the beginning of a horde of diseases.
On the other hand, homemade biscuits allow you to keep a check on the amount of fat, sugar and other ingredients used, giving them the much-needed healthy twist.
This article looks at some delicious and healthy biscuit recipes that you can make at home.
Paneer Wheat Biscuits
By Hemapriya Natesan
Total time: 40 mins (prep time: 20 mins | cook time: 20 mins)
Ingredients:
cup cold crumbled paneer/Indian cottage cheese

cup whole wheat flour

1/3 tsp baking powder (optional)

50 g salted butter (3 tbsp) (can use unsalted butter and add salt to it)

1 small onion, roughly chopped

1 green chilli

1 tsp carom/ajwain seeds

10 curry leaves, chopped

Method:
Sieve the wheat flour and baking powder together and set aside.

Preheat the oven to 170 C.

Grease a baking tray and set aside.

Grind the onions, green chilli, carom seeds and curry leaves coarsely.

Add crumbled paneer to the butter and whisk till smooth.

Add the flour and the ground ingredients to this, and mix well until the dough becomes non-sticky and stiff.

With a rolling pin, roll out the dough and cut with cookie cutters. You can also make tiny balls of dough and flatten them using your hands to make thin, flat, round shapes.

Take a fork and prick the shapes, so that they do not puff up.

Bake for 15-20 mins at 170 C. Take them out when they begin to turn brown.

Cool the soft biscuits on a wire rack. They will turn crisp. Store in an airtight jar.

Note:
For babies less than 1 year, extra salt need not be added, as the butter is salted. For older children, salt can be added according to taste.
Homemade Ragi Cookies
By Hemapriya Natesan
Total time: 1 hour 5 mins (prep time: 45 mins | cook time: 20 mins)
Ingredients:
cup finger millet/ragi flour

cup wheat flour

cup powdered white sugar/powdered jaggery

100 gm / cup cold butter

1 tsp baking powder

2 tbsp milk to knead the dough

Method:
Sift the ragi flour, wheat flour and baking powder together.

Add the cold butter to the flour mixture and mix it with your hand.

You will get a mixture that resembles breadcrumbs.

Add the powdered sugar to this and mix well.

Add one or two tablespoons of milk to make the dough softer. Take care not to add more milk as the dough will become runny and cannot be used to bake.

Roll the dough into a ball and refrigerate for half an hour.

After half an hour, divide the dough into small balls and flatten them on your palm to make round cookies.

Line a baking tray with aluminium foil. Place the cookies on the baking tray, and with the help of a fork, make 3-4 stripes on the cookies to ensure even baking.

Preheat the oven to 180 C and bake the cookies for 15-20 mins.

Keep checking in between as the cookies may cook faster than expected. When they start browning at the edges, you can remove them.

Cool them on a wire rack and store in an airtight container.

Multigrain Veggie Baked Crackers
by Poonam Bachhav
Total time: 23 mins (prep time: 15 mins | cook time: 8 mins)
Ingredients:
1 cup multigrain health mix powder

2 tbsp oil

1-1 tsp black pepper powder

1 tsp roasted cumin powder

Salt to taste

A pinch of baking powder

1 beetroot

5-7 fresh spinach leaves (palak)

Method:
Wash the spinach well. Grind it to a fine paste using cup water and strain to get fresh spinach juice.

Peel, wash and grate the beetroot. Grind it to a paste and strain to get beetroot juice.

In a bowl, mix the health mix powder, cumin powder, black pepper powder, oil, salt and baking powder to get a crumbly mixture. Divide the mixture equally into two portions and keep aside.

Add the beetroot juice to one portion and spinach juice to the other portion. Knead both portions well.

Keep both portions of dough covered for 10 mins. Then, knead them again for a minute.

Using a rolling pin, roll out each portion of dough separately. Using a round lid or a small cookie cutter, cut the rolled-out dough into round shapes. Use a fork to prick the shapes and place them on a greased or lined baking tray.

Bake them at 180 C for 7-8 mins until they become crisp.

It is not necessary to cut down on taste to make cookies healthy. From the delicious peanut butter cookies to the all-time favourite banana cookies, this ClipBook looks at healthy cookie recipes, which also score on the taste factor.