A pandemic wedding: A tale of emotional bonding between a sister and her brothers
Athy Muruganandavel
1 Min Read
The heart warming story of a sister talking about her wedding which had to take place without her brothers' presence due to the pandemic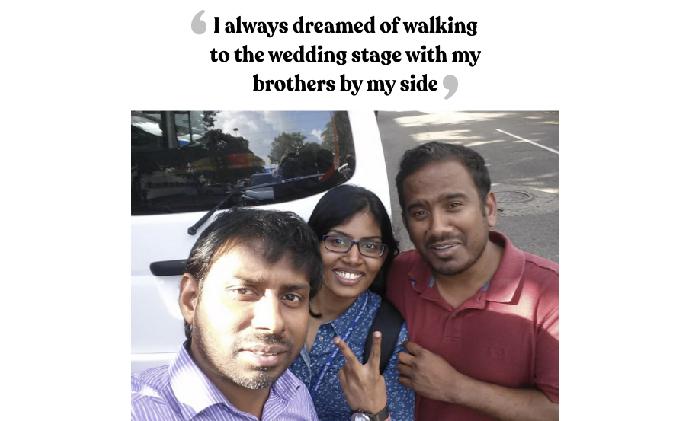 In 2020, my parents decided that it was time for my wedding. They wanted to hold it in May the same year. My brothers, Srirangan and Senthoran, were supposed to fly to Sri Lanka from the UK for the wedding. That was when news about Corona emerged and suddenly, the whole country was under lockdown. We had to postpone the wedding, and there was massive confusion in fixing the new date as we had no idea when the situation would get back to normal.

After much debate, my parents decided to keep the wedding in July to avoid further delay, but it made my heart heavy, as my brothers wouldn't be able to come. Being the youngest sibling among five, I always dreamed about walking to the wedding stage with my brothers by my side as my pillars of support. I was in tears when I realized that my dream would never come true. Both my brothers accepted the decision after much ado, as they only wished the best for me. I knew they were feeling bad too, but they hid their emotions well. Till the day of the wedding, I had a small hope that the pandemic would end and my brothers would be able to fly in for the ceremony.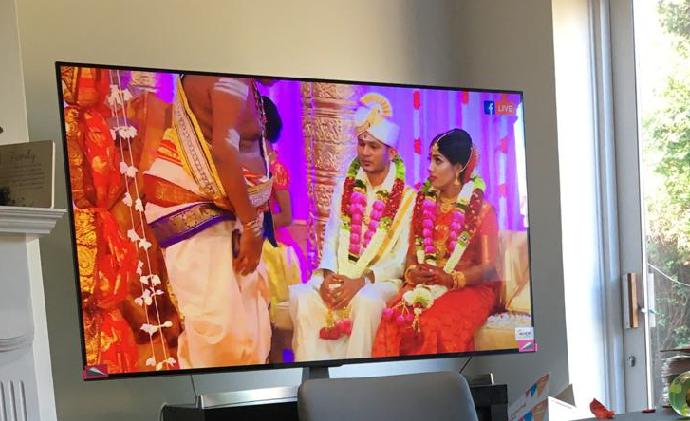 The day came, and as I walked to the stage, I watched my brothers on the big screen through a video call. It was painful to see them only virtually, but yet again, they hid their emotions well. As they waved at me happily, I saw that they had even adorned wedding suits for the occasion. After the wedding, I saw many photos from my friends and relatives watching the wedding through live streaming on their TV. That's when I noticed one photo my brother sent. He had showered flowers on his TV, where he was watching the wedding. So beautiful to see, yet painful, that photograph helped me understand my brother's untold emotions.
(As told to Kerina De Floras)