David Rocco's versatile red sauce and four scrumptious dishes you can make with it
Rashmee Ramkumar
4 Mins Read
Are you running out of meal ideas to cook for your child every day? Children love variety. Try the famous versatile red sauce by celebrity chef David Rocco and make several dishes with it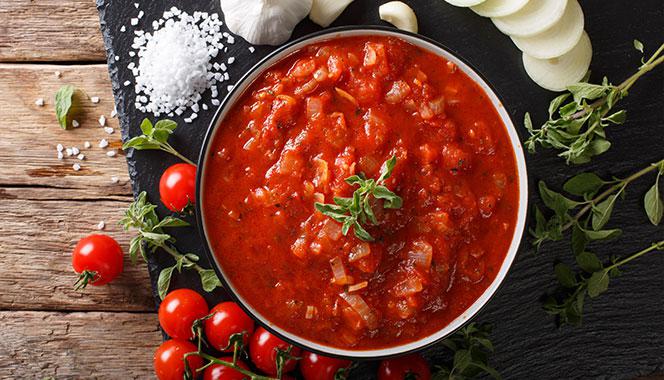 Bored of the usual curry and rice on your plate? Why not try making something different? All you need to do is prepare a big batch of homemade red sauce and use it as a base to prepare several dishes. We bet your kids will love this. The best part is that you need not slog in the kitchen to cook these delicacies. This sauce can be kept in the fridge for up to three days. Using this sauce over the following few days, you can rustle up the rest of the exotic dishes as and when you please. We will show you how!
Before we get to the recipe, know this - the versatile red sauce recipe is from David Rocco, the Canadian author and celebrity chef. He is well-known for his popular TV show David Rocco's Dolce Vita.
David Rocco's basic red sauce
(makes about 4 cups)
Ingredients
4 tbsp (60ml) extra virgin olive oil
1 can tomato puree
4 garlic cloves (coarsely chopped)
Chilli pepper flakes (optional)
Salt to taste
2 tsp fresh rosemary and thyme
2 tsp fresh thyme
Sugar (a pinch)
Method
Heat the olive oil in a pan.
Add the garlic cloves and, if you like a bit of spice, some chili flakes too.
You can substitute onions for the garlic or use both, depending on what you like.
When they turn brown, pour the tomato puree and add salt and sugar.
Let it simmer for 5 minutes.
Add the rosemary and thyme, stir them in and remove the pan from the flame.
The versatile red sauce is ready.
Now, use David Rocco's basic tomato sauce to make the following four yummy dishes.
Spaghetti in red sauce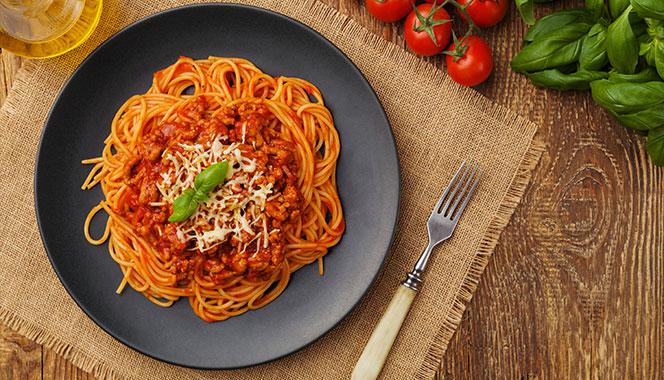 Ingredients
80g spaghetti

1 cup red sauce

2 tbsp olive oil

2 tbsp chopped onion

1 tsp chopped garlic

2 tbsp chopped tomatoes

2 tbsp sliced black olives

1 tsp parsley, finely chopped

1 tbsp grated Parmesan cheese

Method
Cook spaghetti and set aside.
Saute the chopped garlic, onion and tomatoes in olive oil. Add the red sauce and continue sauteing for 2 minutes.
Toss in the spaghetti and allow the sauce to coat the spaghetti.
Transfer to a serving plate, garnish with chopped olives, parsley and cheese.
Mexican tacos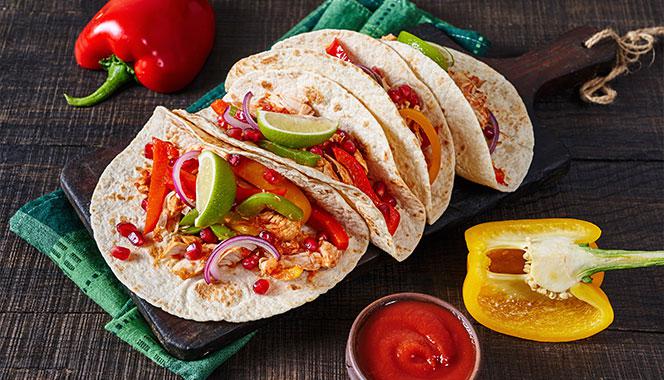 Ingredients
5 taco shells (available in supermarkets)

1 cup boiled rajma

½ cup red sauce

2 tbsp chopped onions

2 tbsp chopped tomatoes

1 tsp cumin powder

4 tsp chopped Jalapeno peppers or green chillies

100 g purple cabbage

100 g grated cheese

2 tsp oil

Salt to taste
Method
Finely slice the cabbage, sprinkle some salt on it and set aside for half an hour to soften.
Mash the boiled rajma in a mixer.
Saute the onions and tomatoes in oil.
Add the mashed rajma, red sauce, cumin powder, salt and jalapenos and cook for 2 minutes.
Set aside to cool.
Fill the taco shells with the filling, top with shredded purple cabbage and grated cheese.
Stuffed and grilled mushrooms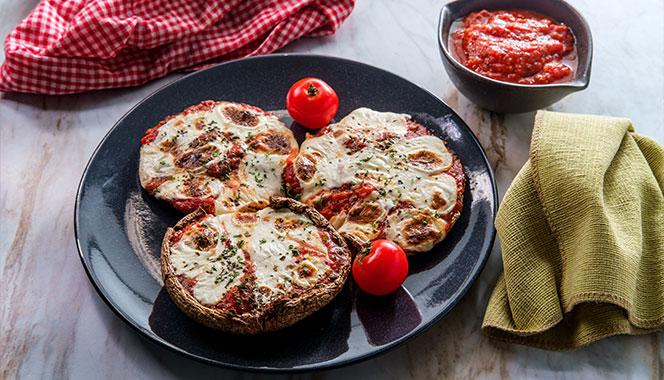 Ingredients
10 button mushrooms

¼ cup red sauce

50 g bread crumbs

100 g grated cheddar cheese

1 tsp chilli flakes
Salt to taste
3 tsp olive oil
2 tsp sliced olives

Method
Scoop out the centre of the mushrooms carefully after discarding the stalk. Clean the mushrooms well.
Briefly soak in boiling hot water and immediately drain on tissue paper so that excess water is absorbed.
Brush the mushrooms with olive oil and set them aside.
Prepare the filling by mixing together the tomato sauce, bread crumbs, cheese, chilli flakes, and a pinch of salt.
Stuff the filling into the mushroom.
Top with the remaining cheese and sliced olives, and bake in a preheated oven at 200°C for 15 minutes or till the top turns brown and the mushrooms are tender. Serve hot.
Egg curry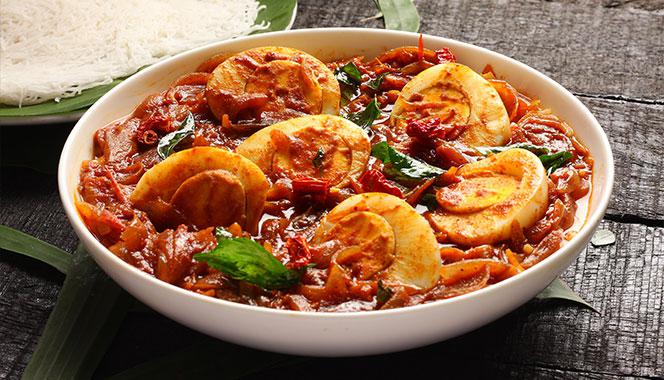 Ingredients
2 boiled eggs (sliced lengthwise)

1 cup red sauce

2 tbsp chopped onions

2 tbsp chopped tomato

1 cardamom

2 cloves

½-inch stick cinnamon
1 tsp ginger-garlic paste

1 tsp red chilli powder

½ tsp turmeric powder

1 tsp garam masala

2 tsp curry leaves
1 tsp kasuri methi

½ cup milk (or coconut milk)

½ cup water
Salt to taste

1 tbsp oil

Method
Heat oil in a pan, and add cardamom, cinnamon and cloves.
Saute till you get a good aroma. Add the ginger-garlic paste and chopped onions, and saute for 5 minutes.
Add the tomatoes, curry leaves, chilli powder, turmeric powder, salt and garam masala, and saute for 2 minutes.
Add the red sauce, milk and water and simmer gently for 5-10 minutes (milk and water can be combined before adding to avoid curdling).
Sprinkle kasuri methi and switch off the flame. Arrange the sliced eggs on a platter and top with gravy.
Serve hot with rice or chapatis.