Checklist for Travelling With Kids
Malini Gopalakrishnan
6 Mins Read
Malini Gopalakrishnan
Follow
Written For ParentCircle Website new design update
Planning a vacation or road trip with your children? Make your travel hassle-free with a well-planned packing list for kids in place. Here's our essential travel checklist for children.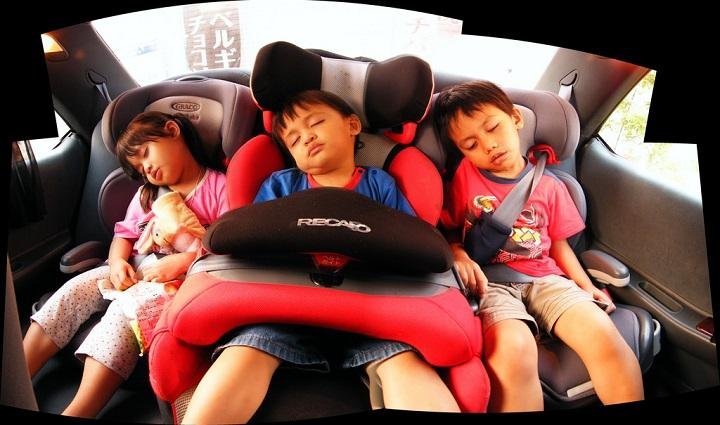 Taking care of children is quite a task even in the comfort of one's own home. The prospect of travelling with them can be incredibly stressful if you are on a vacation or road trip. Temper tantrums, infections, aversion to new foods, car-sickness, airsickness or just plain boredom... the challenges are many. However, a little bit of planning can help make your holiday an enjoyable affair for everyone. Having a packing list for kids in place can ensure that your trip goes exactly as you planned.
Here's a travelling checklist for children that every parent must have.


Medication: A trip to your children's paediatrician is a good idea before you leave for your vacation. Not only can the doctor give your kids a good once-over, but will also be able to tell you what medicines to pack. Don't forget to pack any routine medicines that your child is on. Certain travel destinations require you to get vaccinations to protect from local diseases.
Documents: If you are travelling abroad, your child's passport is, of course, a must. In addition, always make copies of your child's birth certificate to carry with you. If you are travelling without your partner, carry a letter from the other parent saying that they are aware that you are travelling with the child. Make a copy of your child's medical file to carry with you, in case of emergencies. Hospitals abroad might not be able to help you without knowing your child's medical history. If you have some travel insurance for your family, carry the health-card with you.

Amusement: One of the greatest challenges of travelling with children is keeping them entertained and occupied. Kids make a habit out of being restless. Ward off boredom by being prepared with activities to keep them busy. If your kids are old enough, make them pack their favourite books and toys into a backpack. Audio books are also great for long journeys. You can come up with some light games for the travelling bit, like asking them to spot cars or a good old round of peek-a-boo!

Snacks: Children are often fussy eaters. Being in a new place and being surrounded by strange cuisine isn't going to help. Carrying a few dry snacks can help you through some of the rough patches. Pack some fruits, snack bars or biscuits in your bag. If you are travelling with infants, make sure you carry enough of their formula. Take along a couple of clean containers or bottles, in case you need to fix a quick snack.

Layers: Even if you are going someplace warm and sunny, pack a couple of layers for children. You never know how they are going to react to changes in weather. Pack a couple of hoodies or pyjamas in warm but breathable fabrics. It often gets cold on flights, which gets in the way of your child getting a good sleep. Have a light jacket handy.

Camera: Travelling with your family is a one-of-a-kind experience. Don't forget to pack your camera to capture all the big moments of your trip. Keep the batteries charged and ready in your handbag to get the most out of it!

Plastic bags: Whether you need to stash away dirty diapers, pack away worn clothing, seashells from the beach or just to carry a light snack, clean plastic bags are a must-have.

Also read: Effective Travel Tips To Keep Your Kids Safe On A Vacation
About the author:
Written by Malini Gopalakrishnan on 26 October 2017; updated on 12 December 2019
Malini Gopalakrishnan has a master's degree in Biotechnology. She is currently working as an editor with a Hyderabad-based publishing house.
Looking for expert tips and interesting articles on parenting? Subscribe now to our magazine. Connect with us on Facebook | Twitter | Instagram | YouTube
Join our Circles to share, discuss and learn from fellow parents and experts!

We're back with the 2021 edition of the #GadgetFreeHour! So, take the pledge to switch off all gadgets and spend time with family on Nov 20, 2021 between 7:30 PM to 8:30 PM Pledge Now