Does your child love helping others? Here are 25 ways she can volunteer for a good cause
Hannah S Mathew
4 Mins Read
'Caring is sharing' - teach your child this lesson early on. What better way to do it than by encouraging participation in voluntary activities?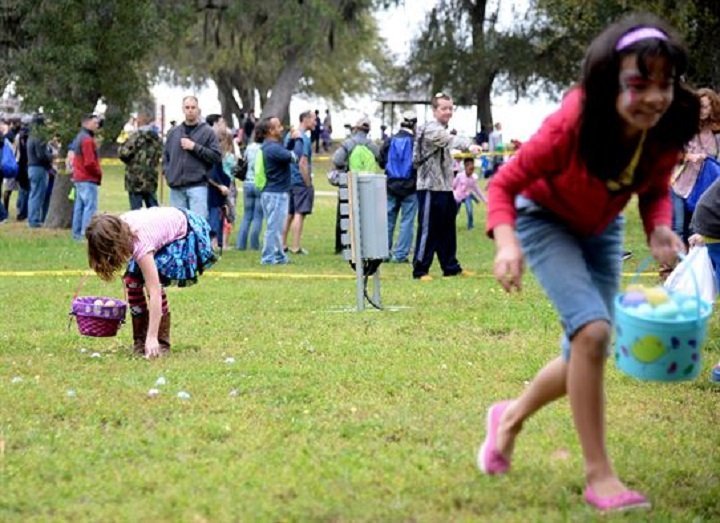 Volunteering means contributing to the community and giving back to society. It involves developing the art of compassion in your child. It should be a part of every child's growing-up years. Regardless of whether your child is a two-year-old or a teenager, volunteering is a very good way to spend free time. If you're wondering about the nature of volunteering activities your child can involve in, online databases will prove useful. Of course, you will need to check out the places before allowing your child to get involved. Here's a list that will help you get started.
Extending kindness to neighbors
Young kids can help in grocery shopping, carrying the items, and cooking a meal for ill or elderly neighbors.
Pre-teens can help care for the pets or plants of neighbors who are away on a holiday.
Older kids can help babysit or tutor neighbors' kids.
The whole family can pitch in to cook a meal for neighbors back from a holiday or a stay at the hospital.
Kids of any age can gift a houseplant or snacks to new neighbors as a gesture of welcoming them to the locality.
Donating to make a difference
Local orphanages, destitute homes, and slums are always in need of donations. Relief organizations and the government are always willing to receive donations for victims of natural disasters.
Children can collect toys, clothes, and packaged food from the neighborhood homes and from friends at school for donation.
Donated books can be used to set up a small reading library for underprivileged children.
Girls may want to donate their hair to make wigs for cancer patients.
Participating for a cause
Marathons, bike-a-thons, walk-a-thons, road rallies, or demonstrations in support or aid of a good cause are activities that kids can volunteer for.
Involving in nature and environment-related activities
Kids of all ages in a community can get together to plant a community garden and then take turns to help with its maintenance.
They can also create an awareness camp in the locality on environmental hazards and the preservation of nature.
Tidying up
Get your child to don a pair of gloves and pick up the litter in a public park or beach.
There might be cleanliness drives in the city that they can also volunteer for.
Engaging in literacy activities
To teach is to touch a life forever. What's your kiddo's strength? English, reading, sports, health, and hygiene?
Kids of any age can use their strengths to be literacy volunteers.
Older kids might like to volunteer as sports coaches.
There is a great need for education on women's rights and health and hygiene. Older kids can teach these to the underprivileged in their neighborhood.
Appreciating those who defend and serve
Teach your young children to deliver homemade goodies to your local police or fire station. They can also attach thank you notes to their gift.
Teenagers can distribute bottles of water or lemonade to policemen at the traffic lights when the weather is hot.
Make a Wi-Fi connection
Encourage your teens and pre-teens to use their computer skills to shop at online charity malls.
Some kids might like to help reduce the rate of unemployment by assisting a neighbor, menial worker or poverty-stricken person find a job using online job-search sites.
Putting up plays and shows
Carol singing, dandiya, and performing plays are not just for the festive season. Such entertainment for the soul can be had at all times.
Support your kids in starting a band or acting troupe with others. Find a location where they can give free performances. You can even encourage them to put up tableaus or street theatre type of performances in your residential colony, neighborhood hospitals, or parks. These performances can even serve as awareness drives on crucial issues.
Gifting friendship
Your little darling's friendship is the best gift to offer someone. Allow kids to spend a day at a local orphanage, home for the elderly, etc.
Teenagers can spend time snuggling babies in a hospital or home for forsaken children.
Older children may like to spend time making craftwork with specially-abled children.
Animal lovers may want to volunteer their time by helping at an animal farm or even at the zoo.
Remember, tailor the volunteer activities based on your children's strengths and interests. Also, be on the lookout for volunteer activities for the entire family. Not only will your children be helping others, but they will also be having more family time. All set? Ready, steady, volunteer!