Wafer Aeroplanes
Team ParentCircle
3 Mins Read
Team ParentCircle
Follow
Written by Team ParentCircle and published on 17 July 2021.
Use your child's favourite wafers to make Wafer Aeroplanes that just fly into his wide-open mouth.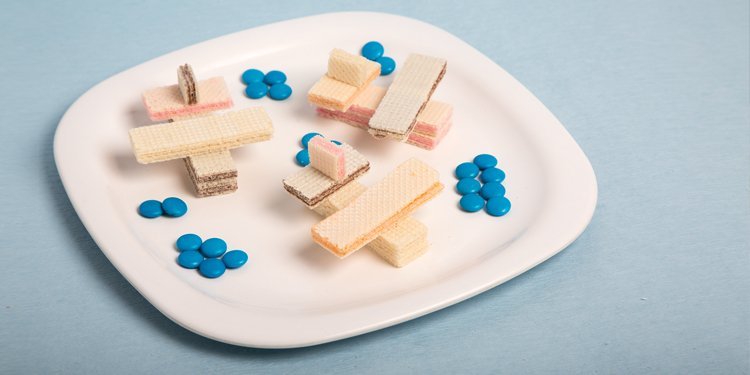 Wafers are quick evening snacks for your child. But, did you know they can also be used for other fun activities? Try making wafer aeroplanes with your child Find out from a 'young at heart' mother how she did it.
A Parent Shares Her Experience: My five-year-old daughter loves munching wafers. One day, when I gave her four pieces of wafers for an evening snack, she chose to play around with the pieces, forming a square, triangle and a train. That sparked the idea of making the wafer aeroplanes. We arranged two whole pieces of wafers to form the plus symbol. We then made the rear end and the wings of the aeroplanes with smaller pieces. The arrangement looked cool and soon my daughter ate the wafers up, piece by piece, pretending to disintegrate the plane.
- Archana, mother of five-year-old Vandana
Tip: To make this a colourful 'aeroplane', use wafers of assorted colours and flavours.