Weekends are a time to have fun and relax with the entire family. And a short trip provides the ideal opportunity to do this. We look at some popular weekend getaways from Chennai.
In our fast-paced lives, it has become important to take breaks to recharge and re-energise ourselves. Kids today are engrossed with their school work and other extra-curricular activities, and rarely get quality time with their parents. So this weekend, ditch the usual family outing to a nearby mall or the movie theatre, to do something more meaningful and engaging. Why not go on a road trip to a nearby destination that will rejuvenate the whole family. What's more, it will also be a fun learning experience for the kids.
Chennai is blessed with many picturesque locations around the city that are ideal for weekend getaways. We have chosen the top seven for you:
Mahabalipuram
Distance from Chennai: 60 km
About: Mahabalipuram is a UNESCO World Heritage site with monuments and temples from the 8th century. The rock-cut cave temples with their detailed and intricate carvings of the Hindu deities are a sight to behold. The major attractions are Arjuna's Penance, Shore temple, Krishna's butter ball and the cave temples. The famous Mahabalipuram Dance Festival showcasing classical and folk dances brings various artistes from across the country together.
Activities: Rejuvenate yourself with a yoga class, or some massage and ayurvedic treatment. Water sports like kitesurfing, surfing and windsurfing can be enjoyed here. Teens will enjoy a bicycle tour of the city. The Crocodile Park is also a great attraction for children. Apart from a stroll around the beach, you can also do quad biking here.
Kanchipuram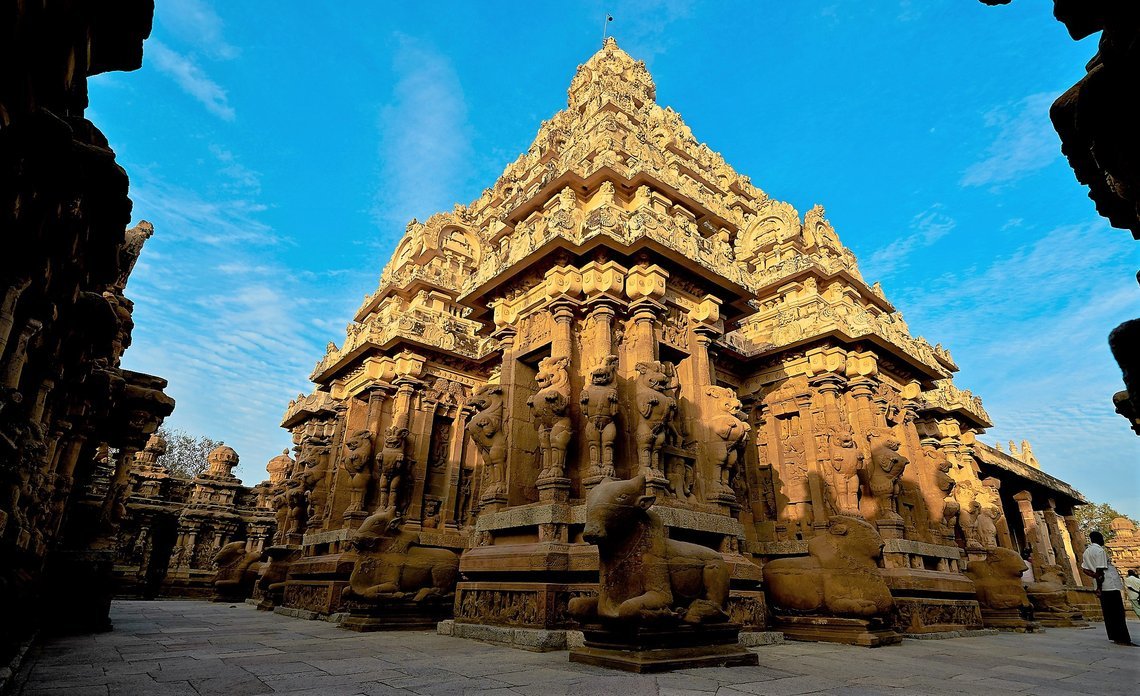 Distance from Chennai: 75 km
About: Kanchipuram, the city of a thousand temples, is one of the most sacred Hindu pilgrimage sites. The city is famous for the Kanchi Kamakshi temple, Ekambaranathar temple and of course, its silk saris.
Activities: Take your children to see how the beautiful and famous Kanchipuram silk saris are woven using traditional techniques -- this will educate them about the importance of heritage, handloom and hard work. Peek into ancient times with a visit to the 100-year-old Kanchi Kudil - a heritage house depicting items used by joint families in the olden days, and make a detour to the Shakuntala Jagannathan Museum of Folk Art. Children can also enjoy a bullock cart ride in the town.
Vellore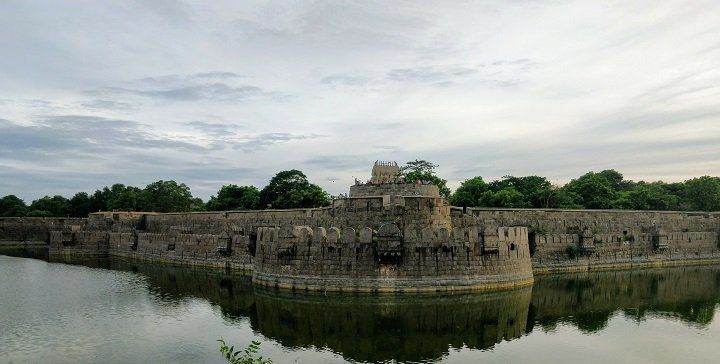 Distance from Chennai: 140 km
About: Vellore, located on the banks of the Palar river, was ruled by various dynasties such as the Pallavas and Cholas. Today, the city is famous for the Sripuram Golden temple and Vellore fort.
Activities: Children will enjoy exploring Vellore fort with its massive granite walls. Inside the fort complex is a museum and the Jalakandeswarar temple. The hill station of Yelagiri located about 95 km from Vellore, is another great place to relax and unwind as a family. It also offers activities like hiking, trekking and paragliding.
Chandragiri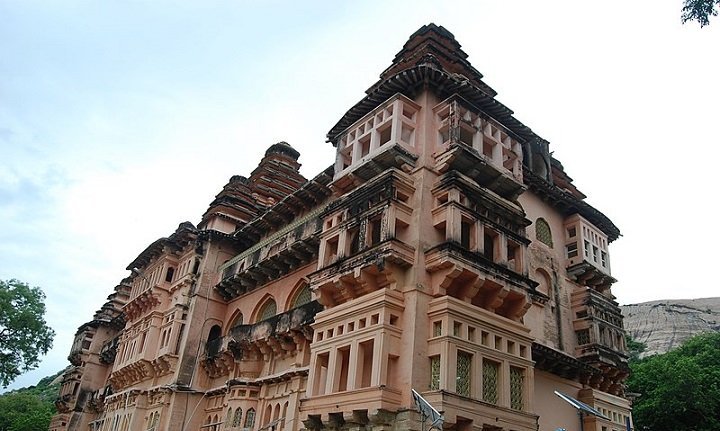 Distance from Chennai: 145 km
About: The ancient town of Chandragiri is located at around 14 km from the famous temple town of Tirupati, in Andhra Pradesh.
Activities: The Chandrigiri fort is a must-see attraction and is located amidst scenic, dense forests. Inside the fort, one can visit the Queen's palace and some temples. The King's palace is now an archaeological museum. Children will have an intriguing time at the Regional Science Centre at Tirupati, which is just a 30-minute drive from Chandragiri.
Pondicherry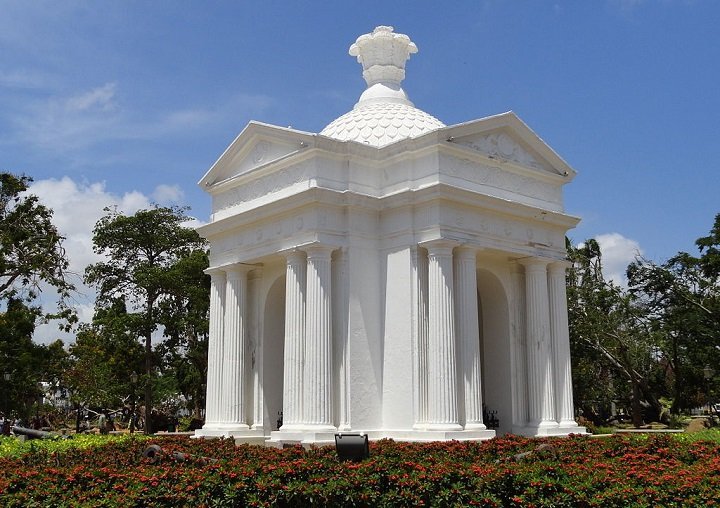 Distance from Chennai: 155 km
About: A former French colony, Pondicherry is one of the most sought-after beach destinations in India. A part of Pondicherry still retains its colourful French charm with brightly painted houses, colonial buildings, sprawling roads and grand churches.
Activities: A visit to the Aurobindo Ashram and Auroville meditation centre will leave you feeling calm and help you get some inner peace. The Manakula Vinayagar Temple is famous here. Children can enjoy a host of fun activities offered here such as the banana boat ride, scuba diving and parasailing. Moreover, you can explore the city by hiring a motorbike or taking a walking tour. You can also enjoy authentic French cuisine.
Nellore
Distance from Chennai: 175 km
About: Nellore, in Andhra Pradesh, is a hub for rice production. It is also famous for sugarcane production and aquaculture of fish and prawns. There are many temples here of which the 600-year-old Sri Ranganathaswamy temple is the main attraction.
Activities: Children and adults can enjoy bird watching at the Nellapattu bird sanctuary which also houses a museum and a library. Enjoy some family time at the Mypadu Beach and take a boat ride on Pulicat lake. Other attractions include the Redeemer Church, ISKCON temple and Venkatagiri fort.
Tiruvannamalai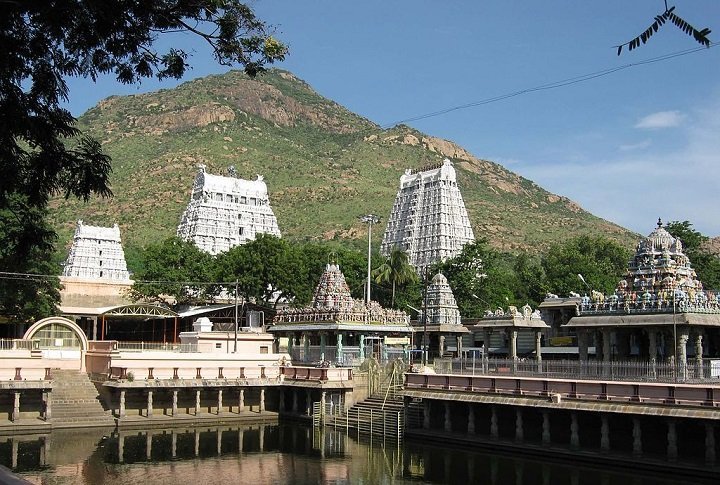 Distance from Chennai: 196 km
About: The divine temple town of Tiruvannamalai is one of the holiest towns in South India. The city is famous for the Arunachaleshwarar temple dedicated to Lord Shiva.
Activities: Apart from the temple, one can visit the Ramana Maharshi Ashram and Virupaksha cave. Nearby attractions are the Gingee Fort (35 km) and the Sathanur dam (30 km), which also has a children's park with a mini zoo and a crocodile farm.