The stress of exams can cause children to lose their confidence. Encourage your child to use an inspirational quote to help restore his confidence.
"Failure is success if we learn from it" - Malcolm Forbes
What a dreaded word (failure) to begin a list of motivational quotes for exams you might think! Well, coming from none other than the publisher of Forbes magazine, it certainly means a lot. And, this exam season, if you are worried that your child is stressed out and filled with anxiety, let these inspirational and motivational quotes for students lift her spirits and boost her confidence. Read on and have your pick from this list of motivational quotes for the exam time.
Top motivational quotes for exams
Share this list of some of the best motivational quotes for exams with your child and watch her self-esteem grow. For better visual stimulation, you can even write down these inspirational exam quotes for students on placards and put them up as posters on the walls of your house. So, here we go with some of the best motivational quotes for students...

1. You can do it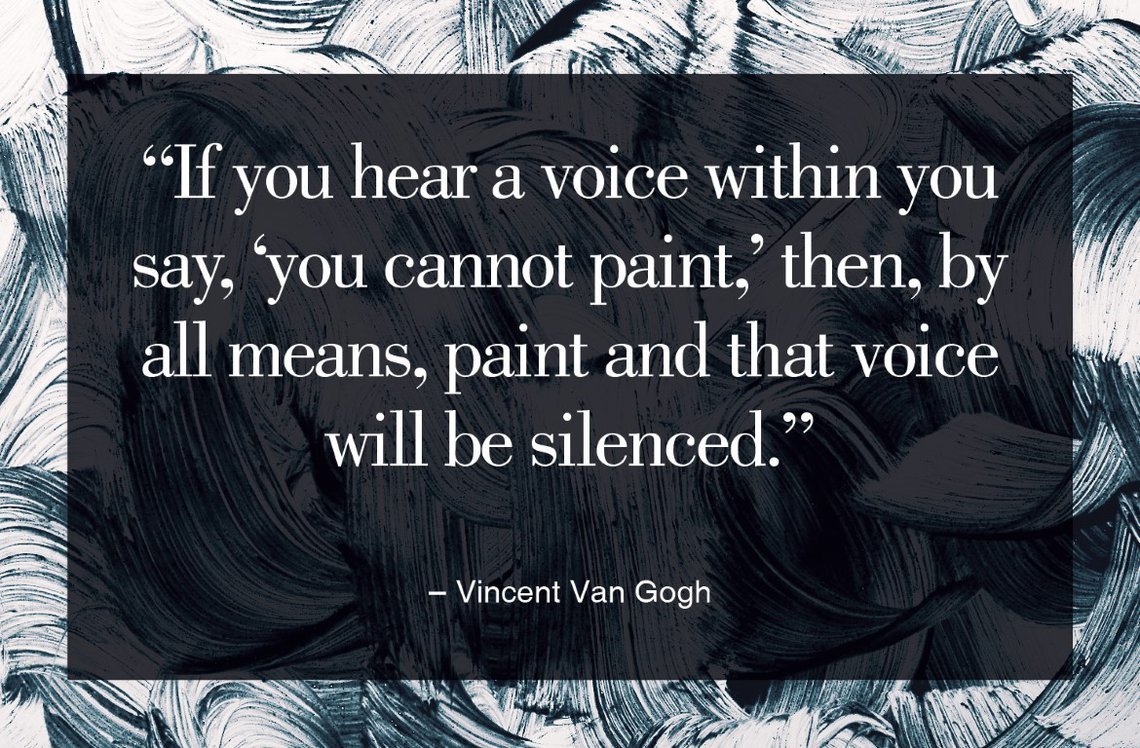 "If you hear a voice within you say, 'you cannot paint,' then, by all means, paint and that voice will be silenced" - Vincent Van GoghInspiration for your child: Van Gogh, the famous Dutch painter, is said to have created about 2,100 works of art in just over a decade. He couldn't have achieved this if he had not believed in himself. Though he was virtually unknown during his lifetime, today he is considered one of the greatest painters, and many of his paintings rank among the most expensive in the world. Teach your child to have self-belief. Developing a 'Can do' attitude, will motivate her to do well in her exams.
2. You do have time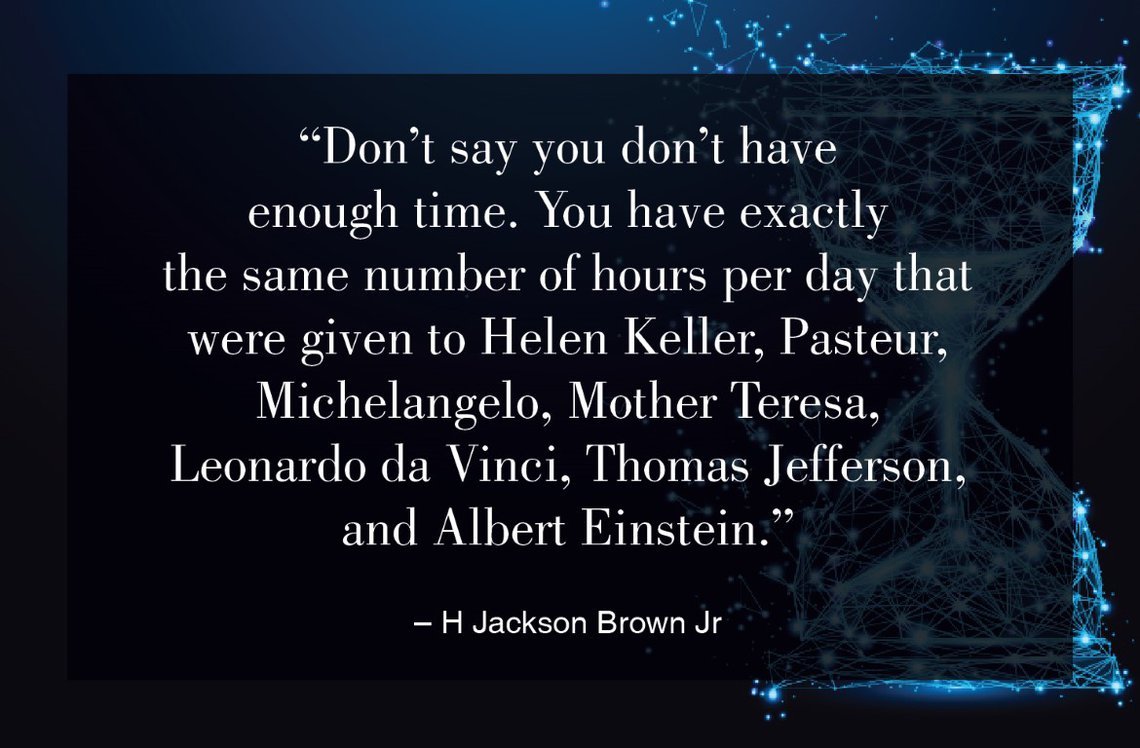 "Don't say you don't have enough time. You have the same number of hours per day that were given to Helen Keller, Pasteur, Michelangelo, Mother Teresa, Leonardo da Vinci, Thomas Jefferson, and Albert Einstein" - H Jackson Brown Jr 
Inspiration for your child: All the great people mentioned by the American author Brown lived full and successful lives making significant contributions to society. This was possible by managing their time well. Make your child understand that every moment is precious and cannot be wasted. Let him realize that rather than saying, "There's no time," he'll need to find time to complete all his lessons before the exams.
3. Work hard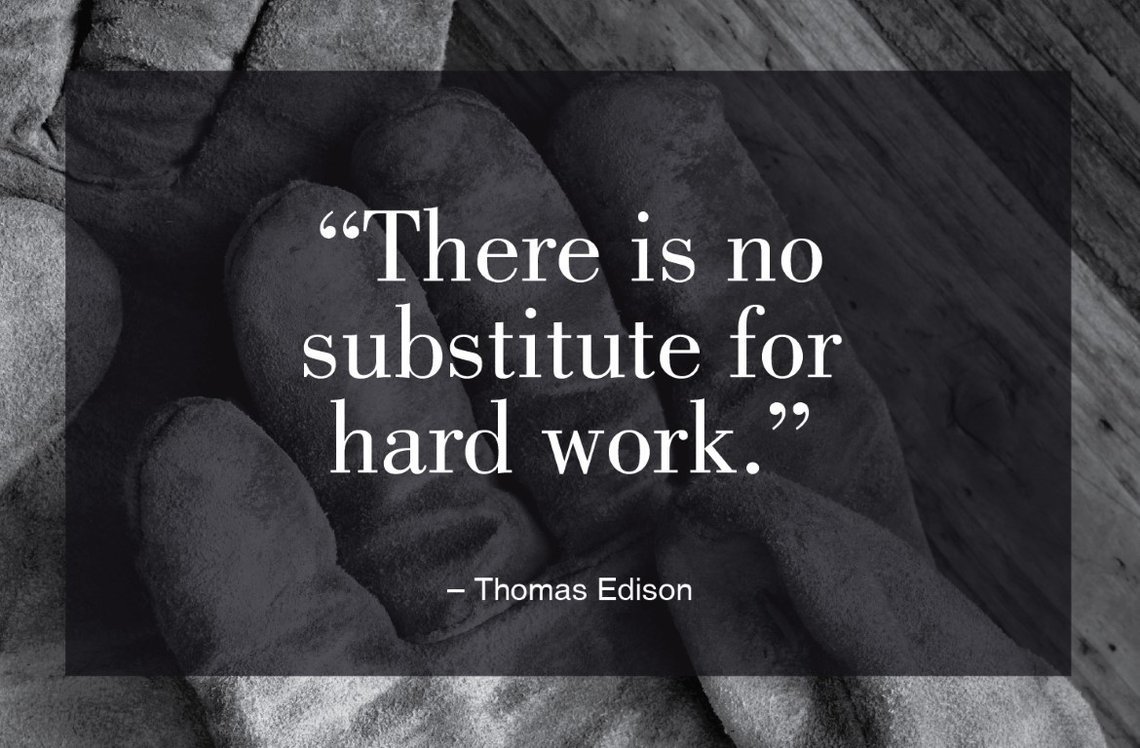 "There is no substitute for hard work" - Thomas Edison
 Inspiration for your child: This comes from one of the world's greatest inventors, who acquired a record number of 1,093 US patents (singly or jointly) and successfully filed 1,239 non-US patents! Nothing but sheer hard work would have made him achieve this. Ensure your child believes in hard work. Nothing can replace it. Teach him to not only work hard but also put in consistent effort in his studies. Consistency will help him reap rich benefits.
4. Dame Fortune will assist you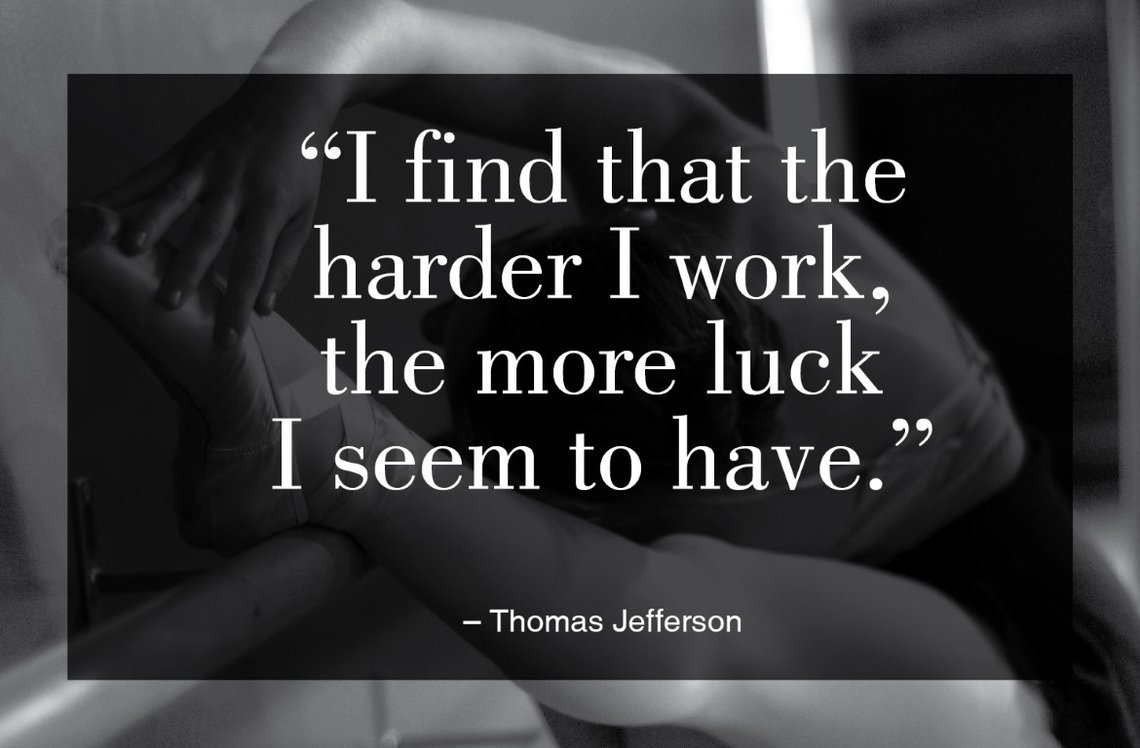 "I find that the harder I work, the more luck I seem to have" - Thomas Jefferson
Inspiration for your child: America's founding father, the principal author of the Declaration of Independence, and the third President of the United States - Thomas Jefferson couldn't have been all of these if he had waited merely for luck to favor him. He did put in tons of hard work. And, yes, fortune did seek him out. Ensure your child understands that if she works hard, luck will certainly come to her aid (probably, an exam paper that she can easily crack!).
5. Prepare well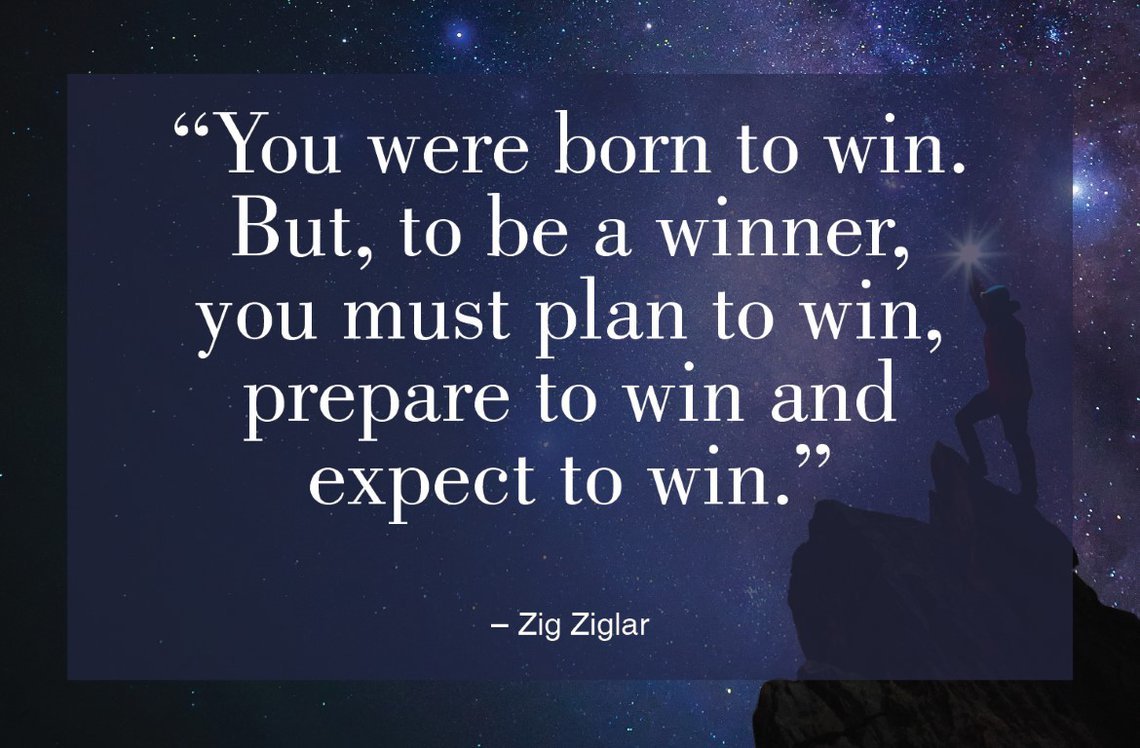 "You were born to win. But, to be a winner, you must plan to win, prepare to win, and expect to win" - Zig Ziglar
Inspiration for your child: These words of the World War II veteran and America's most influential motivational speaker Zig Ziglar underline the significance of preparation being the key to winning. Let your child focus on planning and preparation. The more she focuses on this, the better will be the chances of her succeeding in her exams.
Help your child be prepared for the exam with these exam time essentials.



Exam clipboards




Highlighter pens




Exam planner for kids



6. Don't give up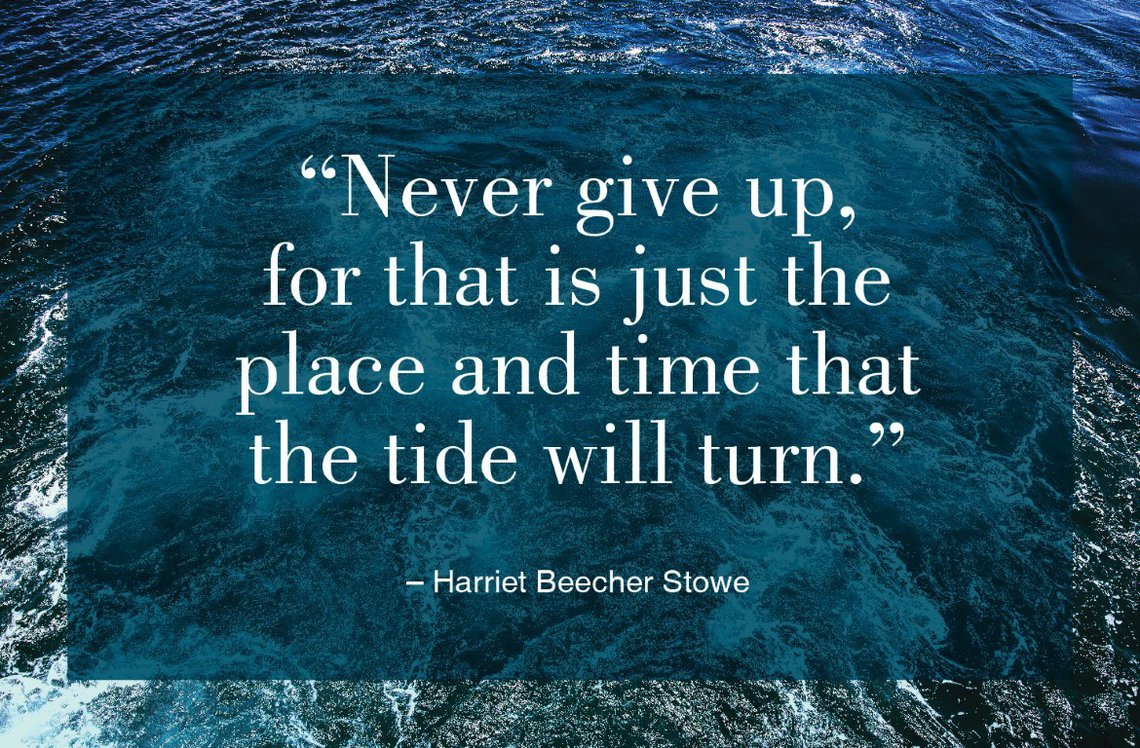 "Never give up, for that is just the place and time that the tide will turn" - Harriet Beecher Stowe
Inspiration for your child: Stowe, the social activist, whose popular anti-slavery novel 'Uncle Tom's Cabin' made the tide turn in favor of the slaves and set off the Civil War in America, knew what it meant to never give up. That's a lesson for your child - he may have faced failure in his exams earlier and may, therefore, be diffident now. But, you need to motivate him to never give up. Let him keep trying. Success will certainly be his.
7. Don't buckle under pressure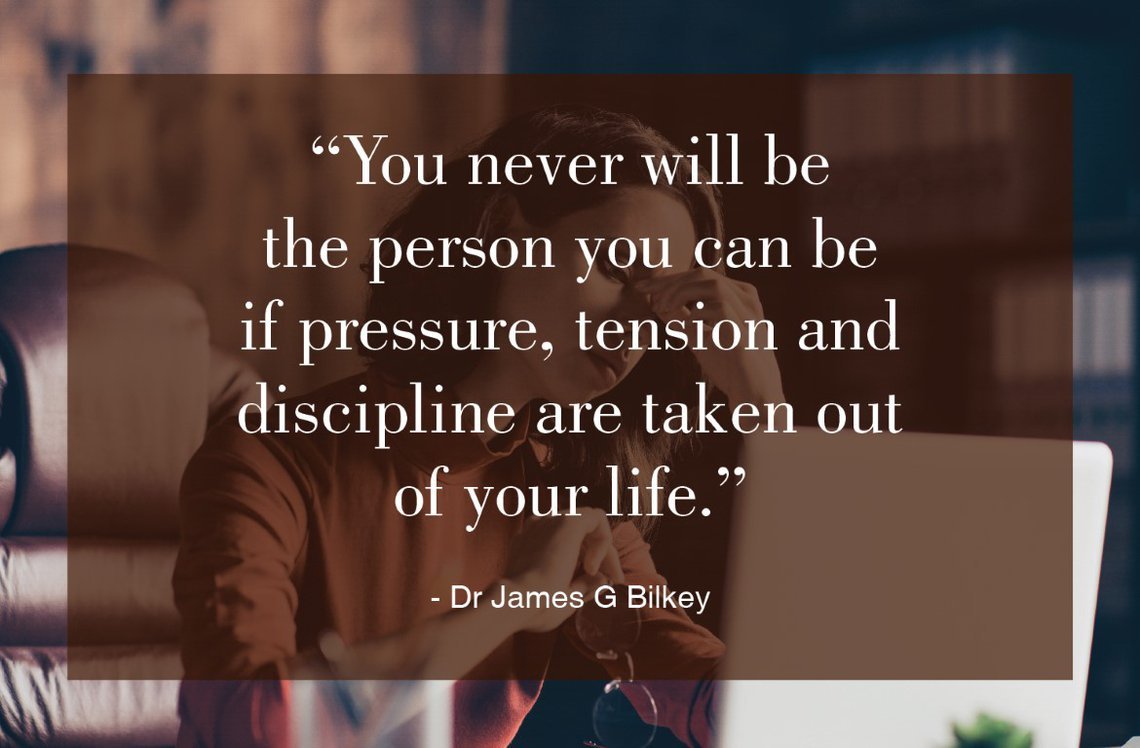 "You never will be the person you can be if pressure, tension, and discipline are taken out of your life" - Dr James G Bilkey
 Inspiration for your child: The American author Bilkey's words are quite true. Life is so full of stress and anxiety that we need to strain every nerve to achieve what we need to. Without all that stress, success will not be as sweet. Teach your child that though exams may build tension and pressure, she needs to be able to deal with the same effect to excel and come out in flying colors.
8. Pave your way to success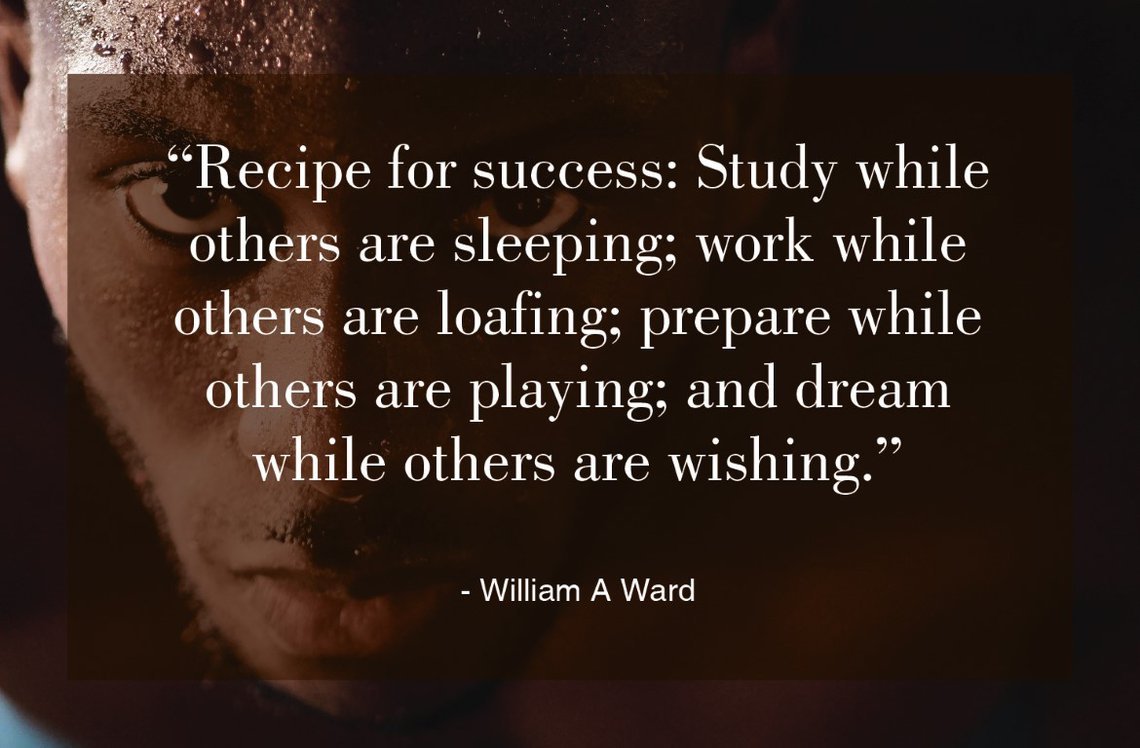 "Recipe for success: Study while others are sleeping; work while others are loafing; prepare while others are playing, and dream while others are wishing" - William A Ward
 Inspiration for your child: What could be a better formula for success than this? This quote from America's oft-quoted writer of inspirational maxims is along the lines of the famous Aesop's fable - The ant and the grasshopper. All summer, the ant worked to save food for the winter, while the grasshopper danced away happily. Come winter, the ant had enough food to eat whereas the grasshopper had to go hungry. Let your child understand that there's a time for everything - a time for work and a time for play. Let him not model his routine on those lazing around. Instead, let him work, work and work towards success.
9. Don't delay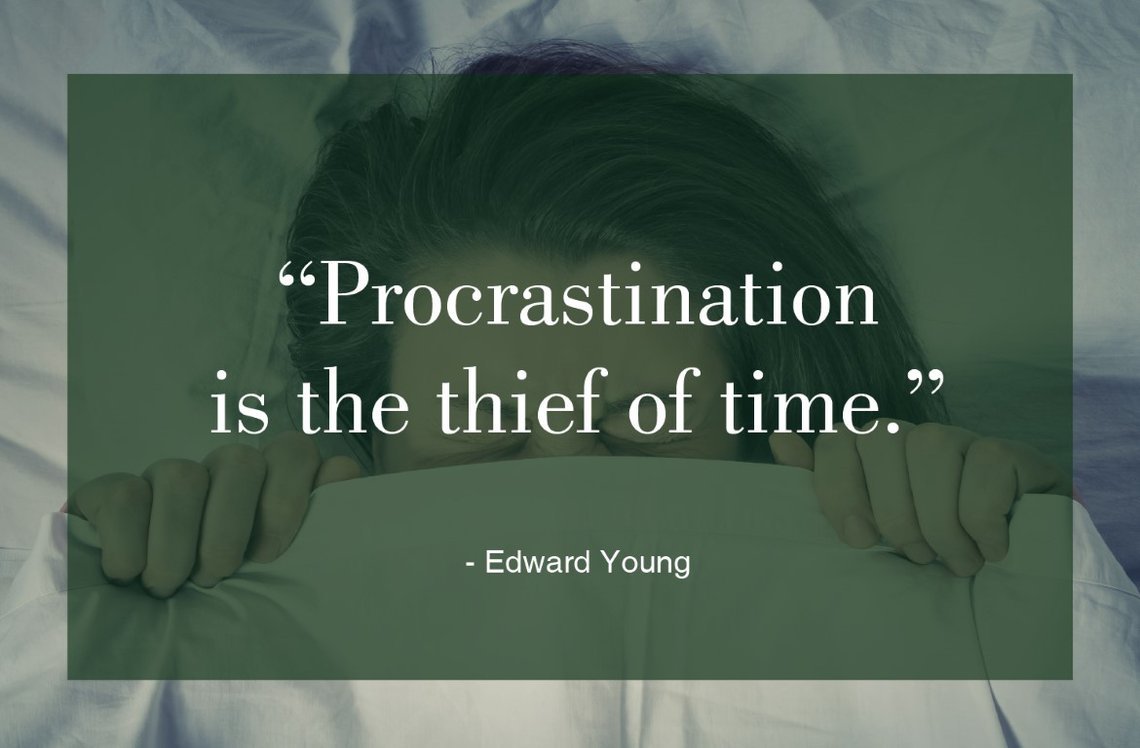 "Procrastination is the thief of time" - Edward Young
 Inspiration for your child: The English poet Young has personified procrastination as a thief, and rightly so. Putting off something to be done right now for later, will not ensure success. For, that something will never get done and precious time will be lost. Help your child to get into the habit of completing her lessons and assignments then and there. Let her never postpone anything for later. For your child to excel in her exams, she needs to be prompt and diligent in her studies.
10. Face the challenge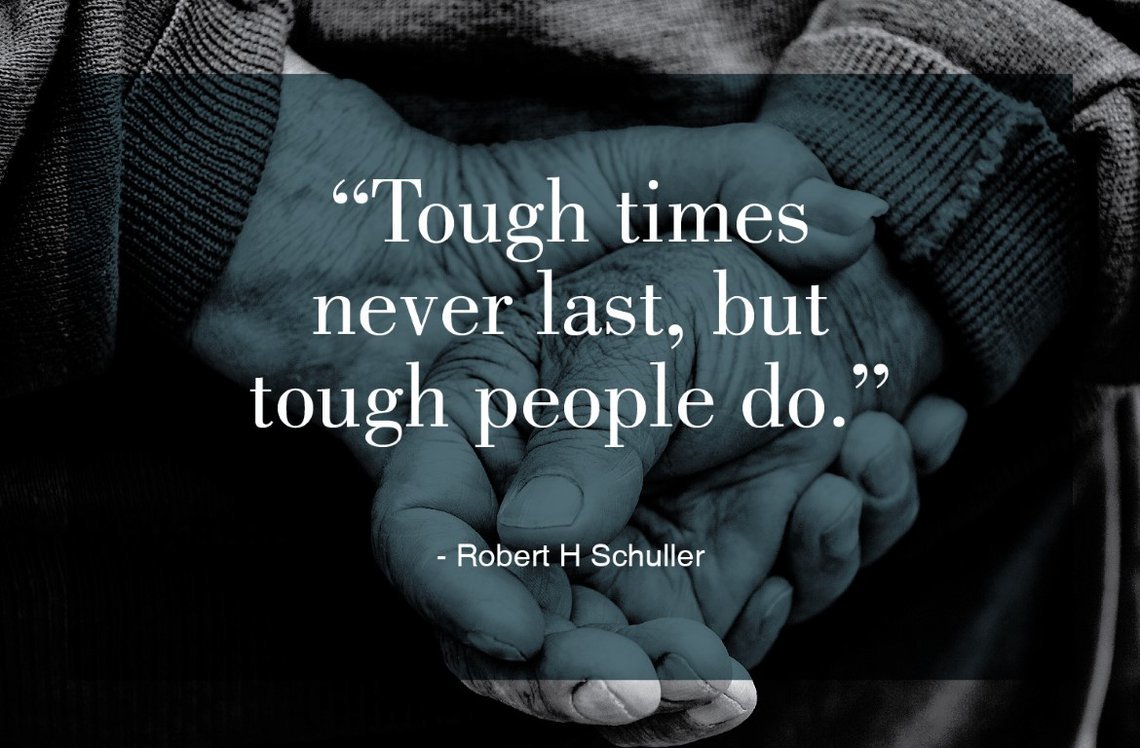 "Tough times never last, but tough people do" - Robert H Schuller
Inspiration for your child: These words of wisdom come from America's Christian televangelist, motivational speaker, and author of 30 books including six best-sellers. Preparation for exams may be an arduous task requiring a lot of dedication, effort, and focus. However, if your child prepares well and doesn't buckle under pressure, he will be able to successfully overcome the challenge that exams pose.
Hope your child enjoyed reading these motivational quotes for exams. Best wishes for success in her exams!
To inspire your child some more...

"Climb high, climb far; your goal is the sky, your aim the star"
"You can't cross a great chasm in two short steps"
While there are many motivational quotes for students, these are a couple of quotes that adorned the walls of the auditorium of my alma mater, St Francis Xavier's Anglo Indian High School, Chennai. They are etched deeply in my mind to this day, though it is decades since I stepped out of that campus. Such is the power of quotes. In fact, we had quite a few such motivational quotes displayed in various strategic places on the walls of our school. Also, every morning, one class representative was to write a 'Thought for the day' on the blackboard. Inevitably, I took on this interesting task almost every day for the sheer joy of writing a different motivational quote each day and observing the effect it had on all those who read it. This started off my romance with quotes - writing a quote on the top of each page of all my notebooks, adorning my college bag with a collage of quotes, and so on. Well, this association with quotes has taught me that these words have the power to inspire, motivate, cheer, and whatnot. So, what better time than the dreaded exam season, to motivate your child with some inspirational quotes for exam success?