With kids being occupied most of the time with online classes all the while remaining indoors, non-screen activities are the need of the hour. Know how Fevicreate can help
If one were to examine closely, the current scenario is an extremely challenging one for parents when it comes to their kids. The health and safety factor notwithstanding, kids are constantly glued to the screen in the form of gadgets like laptops and smartphones due to the mandatory online classes with no signs of respite. Simply put, staring at the screen for hours on end has tossed non-screen activities for kids out of the window.
How do parents find a solution to a seemingly complex issue like the one at hand? To begin, take a step back, pause and ponder over the task. Taking time out from online classes that are the 'need' of the hour may seem daunting indeed, but it is vital for the kids. Screen-free activities are essential to the healthy, overall development of kids.
The best part about these activities is that without the presence of ubiquitous gadgets, children can still have fun and learn at the same time. There are many screen-free things to do at home that you thought never existed. Activities that come under this category are engrossing and educative. Sound too good to be true? Some activities can be all this and much more.
My 14-year-old son, Dhruv, is glued to his computer the whole day for his classes. Add to this the pandemic-induced situation where people are wary of going outdoors, my son is confined to the four walls of his room coming out only for meals. Last week, over dinner, we all sat down and devised a plan where he can at least enjoy some non-screen time with the family. Now, every day for at least an hour, we play board games or participate in singing sessions. Dhruv enjoys these priceless non-screen activities and says his stress has reduced, says Maanshi Parekh, a homemaker who lives in Bangalore.
How the 'lockdown' has increased screen time
If parents were worried about their kids spending too much time on their gadgets and in front of the screen before, the lockdown has only aggravated the problem now. With strict no-no on ongoing outdoor activities and online classes recognised as the new medium of education, there has been a rapid increase in screen time for kids. And spending most of their time either in front of the screen taking down notes or playing games on the smartphone is not helping either. While technology is a great medium to learn, it can also disable us.
Dr Victoria Dunckley, an integrative child and adolescent psychiatrist and the author of Reset Your Childs Brain: A Four Week Plan to End Meltdowns, Raise Grades and Boost Social Skills by Reversing the Effects of Electronic Screen Time has aptly put what too much screen time can do to kids.
Screens excite the nervous system, visually, cognitively, and psychologically. Because screen activities provide unnatural and intense stimulation, the brain interprets this as a form of stress, which triggers the fight or flight response. (Also known as survival mode). Each encounter with a screen releases the stress hormone, raises blood pressure, and increases alertness. This, in turn, disturbs sleep and drains our mental reserves.
It is here that the importance of non-screen activities stands out more than ever. Fevicreate brings you different ways and an array of exciting screen-free activities to engage and entertain your kid.
Screen-free learning activities for kids by Fevicreate
Fevicreate is a one-stop solution to build creativity in children in fun & interesting ways. A world of developing ideas & imagination and bringing those ideas to life by means of crafting.
One standout feature about these activities that has been carefully thought out and presented by Fevicreate is that they are for different age groups – 5-6 years, 7-9 years, 10-13 years. This means there is screen-free time for toddlers and screen-free time for tweens as well. From simple crafts that involve the creation of a photo frame to slightly complex but nonetheless doable ones like making a satellite, Fevicreate has educative and exciting activities that kids are sure to love. Let us look at a few of them.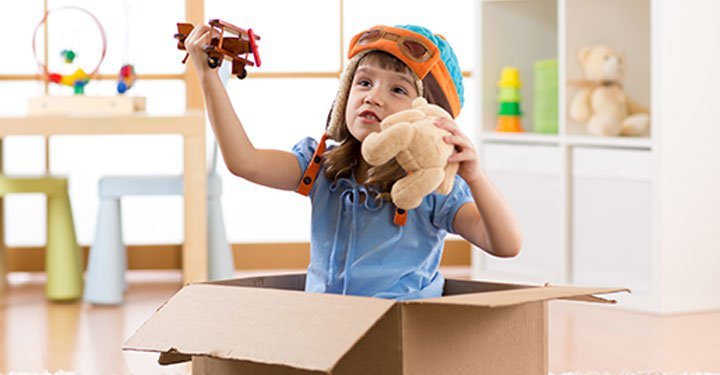 Fevicreate Art and Craft
Improve your kids fine motor and gross motor skills through the art and craft section where a world of non-screen activities await your kid. Crafting is one of the best ways to help kids express their creativity, learn, plan and concentrate. Fevicreate aims to do this through its innovative range of screen-free activities.
1.The best teacher award miniature school desk
Help your kid appreciate his teacher's hard work and efforts to ensure there is no disruption to learning through this eye-catching miniature school desk. All it requires is glue, newspapers, mount board, colours, paper cutter, scissors, scale, pencil, and fine art brushes. To create it step by step, click here
2.Satellite
Ignite your kid's curiosity in the mysterious working of outer space with this DIY satellite that is good to look at. Your kid can make it using simple and easy to find materials such as a 3D outliner, mount board, flower wire, foam, pencil, scissors, paper cutter, scale, and blue coloured craft paper. Help your child zoom into space using this satellite created through these simple steps.
If your child loves to put his ideas to the test, go the extra mile and register your child for the All India Science Contest. Ask your child to ideate on one of the topics on the contest page, convert his idea into a 3D model and submit his entry, along with a picture showcasing a Fevicol A+ bottle in the image! Your child can stand a chance to win an Apple Macbook so hurry and submit your entries.
Learning English the FUN way
Let your kid take a break from English books and online English classes. Why not try to learn English through activities? Whether it be proverbs, pronouns, article writing, report writing or even argumentative composition, Fevicreate is the one-stop place to make English fun for kids.
1. Proverbs
Ever learnt proverbs through activity? Fevicreat makes it possible. Using few materials like Fevicol, Fevicryl, Pencil, Scissors, Coloured Chart Paper and Ribbon, proverb learning never was this fun. Know-how by clicking here
2. Sentence formation
Is your kid struggling with sentence formation? This activity will help and, at the same time, help him develop his reasoning and logical skills. Read more here
Loved these simple and informative non-screen activities? There's more including subjects like Science and Math and Best out of waste, human body, life, space and much more. Head over to the world of Fevicreate today and say GOODBYE to screen and HELLO to screen-free activities.
The best part about the activities mentioned above is that they deal with different subjects. Parents get to choose different parameters such as the difficulty level, the age group, the theme of the activity, and the estimated duration of the activity. So, what are you waiting for? Log on to FeviCreate today and get access to a world of screen-free activities for kids.
Why parents should choose Fevicreate
It is fun and informative
A variety of activities for kids and parents
Learning through play