Struggling to break free from excess use of gadgets? Try these 21 effective tips to manage your screen time
Team ParentCircle
3 Mins Read
Eight leading experts and bestselling authors share a few easy tips, to help you disconnect from your phones and reconnect with your children, family and friends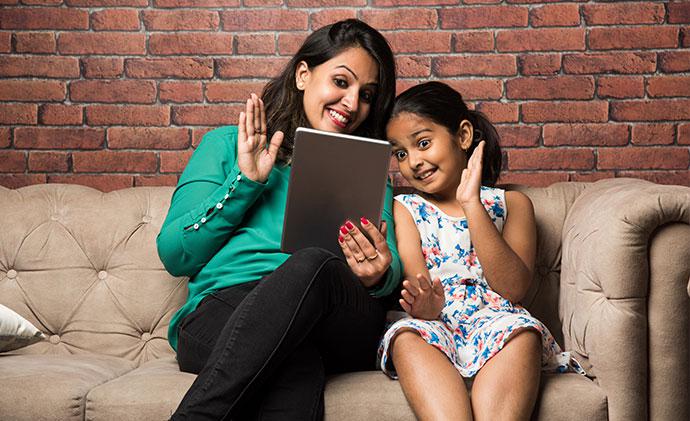 We are so connected to our phones that we are losing out on face-to-face connections. How can you balance screen-time with me-time, family-time and connecting-time? Six renowned global experts come up with special tips just for you. It's a ParentCircle exclusive.
21 effective tips that you can easily turn into habits
Don't start your day grabbing your smartphone to see what you've missed. Instead, as you wake up, take some moments to set your intentions for the day
Replace your bedside phone alarm with a clock alarm
When using the bathroom, leave your phone outside
Place your phone in a drawer for an hour at lunchtime
Turn off your phone on the way to and from work or school
Charge your phone outside your bedroom
Turn off Wi-Fi at a fixed time, every night
Turn off all notifications, except important ones
Install a distraction-proofing app, which can block your access to social media for a pre-determined time duration
Have a family-media plan. Get the entire family involved in the planning
Schedule gadget-free time every day for you and the whole family
Set up gadget-free zones in the house
Make a special snooze box for all the phones. Have everyone place their phones in this box during gadget-free times
Take a few minutes to unwind and finish all you have to do before you enter your house in the evening. Turn off your phone and put it away till your children are in bed
When spending time with children, or your spouse, turn off your notifications and phones. Even better, hide them
When interacting with someone, even holding a phone in hand is a distraction. So keep your phone away while socializing and conversing with people
Have no-gadget meals together at home or outside
Go out as a family, where everyone leaves their phones behind
Try having one screen-free day per week
Plan a gadget-free weekend
Go on no-gadget vacations
Screen time parental control apps
With children spending more time with gadgets, the problem of gadget addiction is increasing. If you are also worried about your child's increasing screen time, using parental control apps can help solve the issue. Here are a few screen time parental control apps that you can use.
Kaspersky Safe Kids: Includes location tracking and geofencing features
Norton Family: Includes time-scheduling and web-filtering controls
Screen Time Parental Control App: Includes family location tracking and blocking device usage at certain times of the day and monitoring social media usage
FamiSafe: Has a host of features including checking the usage of specific apps
We have compiled for you a list of tips shared by:
Dr Laura Markham (Author, Peaceful Parents, Happy Kids series)
Nir Eyal (Author, Indistractable: How to Control Your Attention and Choose Your Life)
Dr Victoria Dunckley (Author, Reset Your Child's Brain: A Four Week Plan to End Meltdowns, Raise Grades and Boost Social Skills by Reversing the Effects of Electronic Screen Time)
Blake Snow (Author, Log Off: How to Stay Connected after Disconnecting)
Orianna Fielding (Author, Unplugged: How to Live Mindfully in a Digital World)
Tanya Goodin (Author, OFF: Your Digital Detox for a Better Life and Stop Staring at Screens!)

Dr Tchiki Davis

(Author, Outsmart Your Smartphone: Conscious Tech Habits for Finding Happiness, Balance, and Connection IRL)
Dr Sharon Saline (Author, What Your ADHD Child Wishes You Knew: Working Together to Empower Kids for Success in School and Life)
Use these tips to unplug and stay connected. Keep your head up exploring and connecting, instead of keeping your head down glued to your phone. Disconnect2Reconnect.