This year saw some very interesting parenting trends around the world. From homeschooling to gender neutral parenting to sustainable parenting choices, here are the most popular ones
2020 was a challenging year, especially when it came to parenting. The onset of COVID-19 presented parents with a set of challenges that they have never met before. While initially work from home came as a relief, and was a way to spend more time with children, the euphoria soon gave way to frustration. Managing work, overseeing children's online learning, taking care of the household, preparing meals-suddenly parents had to do it all, with little external help.

Over the course of the year most of us did the best we could. Sometimes, it meant allowing children to spend more screen time, at other times ordering in food or prepping for meals during work calls. However, given the scale of the pandemic, these seem like small compromises. What matters is that we were able to come through.
Like everything else this year, parenting trends of 2020 were also influenced by the pandemic. From homeschooling to seeking support from grandparents to concerns over screen time, these trends cover a wide spectrum.
Join us as we do a roundup of the most defining parenting trends of 2020.
Home schooling and remote learning
If there's one thing we learnt in 2020, it's that we can all learn from each other. Most schools shut this year when COVID-19 cases were on the rise and lockdowns were imposed around the world. Since then, children have been attending classes remotely from their homes. While online classes helped children stay on track with their studies, they had their limitations. As a result, parents have had to play a bigger role in their children's education this year. For many, this meant helping children with their lessons and filling in the gaps. Many others chose to take matters in their own hands and homeschool their children.
While you might think that this was a temporary measure, polls show that many parents are now planning to continue homeschooling their children. A recent social media poll held by ParentCircle showed that 69 per cent of participants were considering home schooling in the post COVID-19 era. Safety concerns over COVID-19, more flexibility, easy availability of resources, better parent-child bonding and holistic development of the child are factors working in favor of homeschooling. The fact that many companies are now allowing work from home on a long-term basis is also a contributing factor.
Greater focus on mental health
Mental health has been a taboo topic in India for a long time. With the pandemic and sudden changes in lifestyles, many of us, including children, struggled with mental health issues.
"Adolescents are experiencing acute and chronic stress because of parental anxiety, disruption of daily routines, increased family violence, and home confinement with little or no access to peers, teachers, or physical activity," say researchers Suravi Patra and Binod Kumar Patro in a study published in 'The Lancet' in December 2020.
However, on the positive side, there was a greater focus on mental health this year. Many mental health resources and helplines were made available both by the government and other organizations. Discussions on mental health were in the spotlight and people were urged to pay heed to themselves and seek help if needed.
The ministry of health and family welfare also created resources to help ensure the mental well-being of children. The recently held CS Mott Children's Hospital National Poll on Children's Health at Michigan Medicine revealed that mental health of children was among the top concerns of parents about children during the pandemic.
The year has been significant in reducing the stigma associated with anxiety, depression and other metal health issues. Parents were increasingly open about addressing their children's mental health.
More family dinners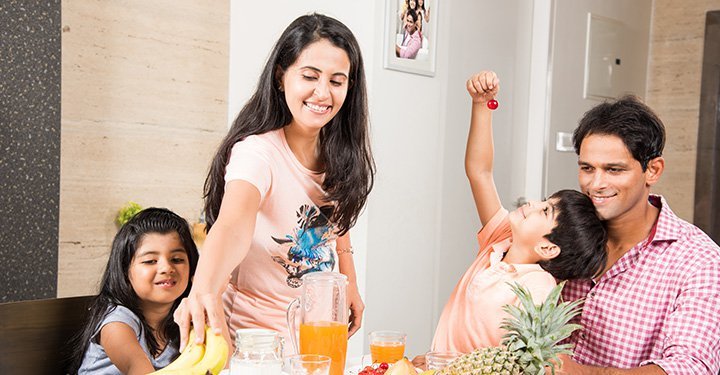 The one good thing to come out of the lockdowns and working from home is that more families are having dinners togethers. While this trend was an off-shoot of the pandemic, families have now discovered the joy of cooking and eating together.
"Earlier, we would all eat at different time as my husband would return from work late and the children would be busy with their studies. During the lockdown, we started having dinners together and everyone would help out in laying the table and cleaning up after. It was a wonderful experience. I want to continue this going forward," says Lakshmi from Chennai.
Screen time, yay or nay?
The most discussed topic among parents this year was probably screen time. With having to attend classes online and being stuck at home, the amount of time children spent on their screens increased exponentially this year. So did parents' concerns over their children's screen time.
A recent survey titled "Impact of Internet on Children: An OLX Study," conducted by OLX India showed that the screen time for children in the age group of 5-15 years shot up by 100 per cent during the lockdown. 84 per cent of parents who participated in the survey reported being worried about the increase in screen time for children.
This year saw parents trying to engage children without devices. Many were also particular about turning off their devices and engaging in quality time with their families during mealtime.
Grandparents play a bigger role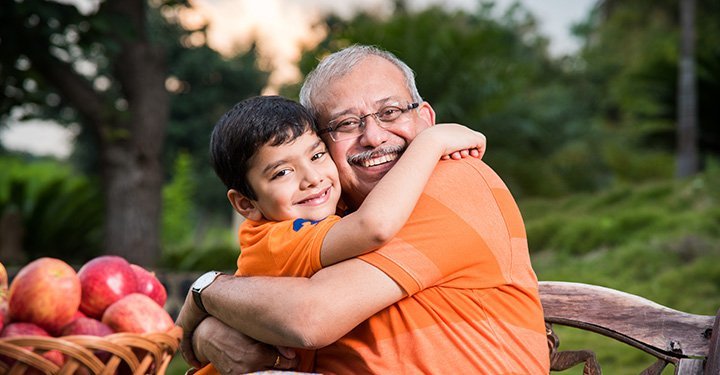 This year, many millennials chose to move back home to their parents, once the lockdown was announced and work from home became the norm. While for some, moving in with parents was a choice, many others were forced to make the move owing to layoffs and pay cuts. However, for most young parents, having grandparents around to help with the children proved to be a blessing. It also helped ease the frustration and isolation of being stuck in an apartment during the pandemic.
Many also sought the support of grandparents remotely.
"I would be so caught up in meetings all day that keeping my 3-year-old engaged was a challenge. I would often ask my parents to do a video call with her. They would tell her stories and keep her busy while I worked," says Aarthi, who lives in London.
With most jobs expected to return to normal soon, it will be interesting to see how this trend will be pan out in 2021.
Gender-Neutral Parenting
Gender-neutral parenting is a trend that has been on the rise this decade and 2020, too, saw more and more parents opting for it. This is a style of parenting where parents make a conscious effort not to impose gender stereotypes on children. No picking out dolls for girls and cars for boys. Children are allowed to come to terms with their gender on their own. Part of this trend also involves talking to children about gender fluidity and explaining to them about what it means to be gay or transgender.
Gender neutral parenting does not believe in the concept of a weaker sex-girls and boys are treated equally. As part of this movement, parents are also breaking away from their gender normative roles to set an example for their children. For instance, chores are shared equally between both parents to show children that household work is not just for girls.
Sustainable choices
The environmental threats posing our planet are massive and its ripples are felt in parenting as well. More and more parents are now opting to go eco-conscious with their parenting style. This year, we saw parents opting for natural, chemical-free products for their children and avoiding the use of non-sustainable products. Parents choosing cloth diapers instead of plastic ones and cloth instead of disposable wet wipes are perfect examples of this.
Parents are also more aware of harmful chemicals in baby products and are demanding more information. Parabens, silicones and sulphates in baby care products are a strict no-no.
The same goes for food products as well. Parents are now opting for natural options instead of processed food. Many are, in fact, going back to their roots and choosing traditional food such as millets for their children.
Less punishments, more conversations
Discipling children without punishment is another trend that was popular this year. An increasing number of parents are now choosing positive reinforcement over punishments such as spanking and time-outs. Parents are trying harder to converse with their children and understand why they are acting out and show empathy and support instead of punishing them for their behavior.
In fact, many parents are now choosing to give themselves a time out before they admonish their children.
"Whenever I feel I am losing my temper with my 4-year-old son, I try to stop myself, take a deep breath and slowly count till 10 before I do anything. This usually calms me down and stops me from yelling at him," says Neha from Bangalore.
As you can see, 2020 was a year that really shook us out of our comfort zones, pushing us to explore new aspects of parenting. From homeschooling to family dinners to screen time, a lot has changed this year. Whether these trends will continue in the post-COVID era is something we will have to wait and see.
Also read:
Teens and social media: A Winning Combination?
Nationwide Survey On Parents' Response To Coronavirus
When Parents Have Opposing Parenting Styles
Parenting Teens: ATM Vs Attention
About the author:

Written by Vani Venugopal on 24 December 2020.
Join our Circles to share, discuss and learn from fellow parents and experts!
Looking for expert tips and interesting articles on parenting? Subscribe now to our magazine. Connect with us on Facebook | Twitter | Instagram | YouTube?