Getting your home baby-ready is an important step towards becoming a parent. Here are some valuable tips on making preparations around the house in time for baby's arrival
It is exciting to make preparations for the arrival of your little one, as you enter a whole new world -- of parenthood. It is one of the best phases of a couple's life and it comes with a fair share of responsibility. There are many tasks to be completed before your little wonder arrives into this beautiful world. Get started well ahead to organise yourself and especially your home to make sure you are 100 per cent physically and mentally available for your newborn, as soon as she comes into the world.
There are few things every parent needs to keep in mind while getting the house in order for the arrival of the baby:
Baby proofing
Baby proofing your home will seem like a huge, continuous undertaking. Make it easy on yourself and start now. You'll be too overwhelmed with your new arrival and visitors to think about it when you come home from the hospital. Prepare for your new baby now by baby-proofing for the newborn stage. You will be re-evaluating safety needs at the crawling and walking stages, as well. No cornered edges, skid-proof mats in the room and bathroom, night lamps are some important things to be taken care of.
Declutter, Remove and Get new
A whole lot of baby things are going to be your everyday essentials soon, so there is a need to first make space for the same. Empty the drawers and make a designated space for all your baby's items. If your room is large enough to accommodate another piece of furniture, you can think of adding on a chest of drawers or a cabinet, especially for your baby essentials. Here is an essentials' check list of baby items that you cannot do without --
Newborn clothes
Diapers
Blankets and wraps
Feeding accessories like bibs, milk pumps and so on
Bath time needs like towels and baby bath tub
Bed time essentials like a crib, mattress etc.
Other things you might need such as a car seat, sling, play pan etc.
Stock up on everyday items
Once your newborn arrives, anytime shopping is going to be a dream, so it is a good idea to stock up on groceries in advance for the family, at for the first few weeks. Also, store household essentials and items that you need for your baby. Store all of it in an organised manner, with labelled shelves and drawers and stick on lists. Stocking up, and labelling jars and storage containers neatly will save you the pain of frantically searching for things you may need immediately. You certainly do not want to waste precious time and exhaust yourself searching for things when your newborn needs your attention.
Design the Baby Nursery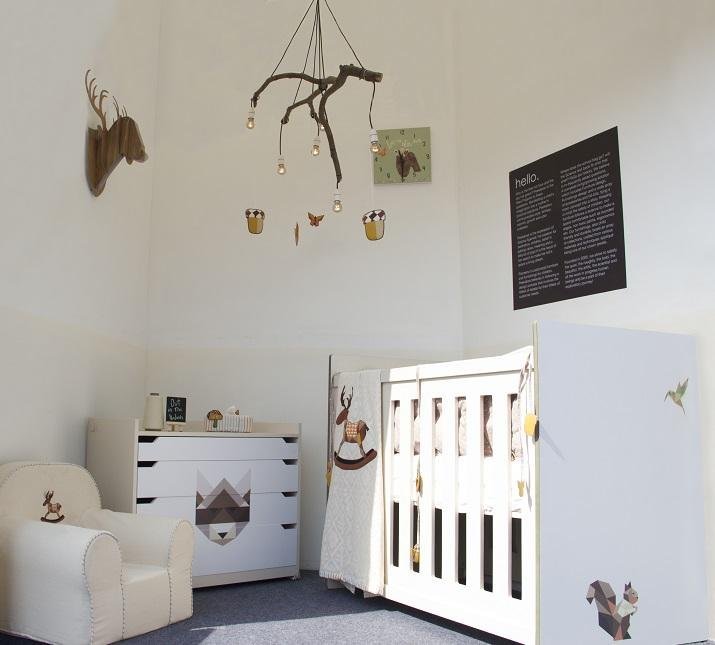 It's fun, time-consuming and for some, exhausting. My personal experience with mothers-to-be has taught me that many of them struggle with the huge array of online options. The more they search the more options they like and decision making becomes that much difficult. As a new parent, you need to have a clear idea of what you want for your baby and whether or not it fits into your budget. Don't get overwhelmed.
Every family has its own system and the best way to deal with that would be to understand the following requirements:
1. Room space
Essentials that should be factored in, even if space is less, include the crib, a comfortable seater mainly for nursing and a changing station with storage. If the nursery is spacious and you have the budget for it, then a toy storage area, baby wardrobe, bassinet and playpen etc can be considered. It is better to avoid installations once the baby is in the house and to keep the space dust-free.
Note - Furniture picked should be child-friendly and have the flexibility to be moved around. Nowadays parents like investing in built-to-grow items as well.
2. Colour palette
Gone are the days of the blues and pinks. You can plan the baby's nursery in whichever hue that you fancy, as long as it is soft and soothing for the baby. Pastels work well, but you should take care to ensure that the colour you choose does not turn out to be something else when you actually see it. A good balance of soft colours with a touch of accents make an infant's room look really cheerful and warm. Grey, yellow, biscuit, teal and burnt orange are my top favourites but it depends on what you are comfortable with.
To add, it's always advisable to keep a neutral colour for the main structures and add the fun colours to the accessories. This ensures flexibility, as babies outgrow spaces real soon and changing furniture colour is not so easy.
3. Lighting and Ventilation
Lighting and good ventilation determine the mood of the nursery. See to it that there is enough daylight streaming in. Yellow lights would be the preferred option to add warmth. A couple of accent pendant lights add to the fun. Nowadays many are available at reasonable rates.
4. Soft furnishings and Accessories
The furnishings and accessories should be such that it should not hurt the delicate skin of the baby and should not pose any danger to them. Keep the space clutter-free so that you have seamless movement inside the nursery and the baby has a safe environment.
Keeping in the mind all of the above, let this new phase of life bring to you the most awaited joy. Enjoy every bit of parenthood with utmost care and lots of love for your newborn. Happy parenting!