On this National Girl Child Day, a few parents open up about how their daughters have changed their lives. Don't miss their heart-warming stories.
"She is a princess, spreading love, mirth and joy.
Her smile is sheer magic, isn't it, oh boy!
It can enchant anyone from a squirrel to a dove,
Her words heal and touch soothes, yes indeed! Such is her love!
Her warmth melts the heart and touches the soul.
Her affection is so profound, it gets anyone on a roll!"
- Aditi, Writer
Who is she? A daughter, of course!
Daughters are kind, loving and adorable. To the outside world. To parents they are so much more - they are the life of our homes, our daily dose of inspiration, our constant support, our source of positivity and creativity and the cheerleaders we have been blessed with. Moms with daughters might know how amusing it is to argue with little versions of themselves. Dads, on the other hand, we bet you have now developed the amazing ability to go from 'cool' to 'overly protective' in a matter of seconds. That's just the tip of the iceberg of how much daughters have changed our lives for the better.
Curious as we are, in the light of the National Girl Child Day, we asked parents to talk about the little ones who have changed their lives immensely - their daughters. These beautiful stories of love and inspiration are sure to warm your hearts and inspire you strive more towards the goal of providing a safe, bright future for girls in our country. Read on.
The gift wrapper matters as much as the gift
Ramya Kamalakannan talks about her daughters Aashvi and Shreshta 
"They say a child is a reflection of the parent. I see myself in my baby girls. Earlier, I was never interested in dressing up or following fashion trends. After the girls came into my life though, I have taken an interest in shopping for fashionable clothes, accessories, child safe cosmetics and more for them. Every time they dress up, it's wonderful to see their excited faces and the way they flaunt it is worth all the effort!
My daughters have taught me another sweet lesson - as much as the gift is important, so is the gift wrapper! Why? Well, because presentation matters, and it shows how much effort you have taken.
My girls have changed the definition of love and care for me. The way they show concern when I express even the slightest discomfort is truly magical. Their gentle assertiveness, stylish stubbornness and continuous expression of thoughts (read as 'non-stop talking') always amaze me. They have definitely made me more loving and compassionate."
I have learnt to make conscious choices
Deepthi Balasunder, mom to Zaina
"You never know how much you can love someone, until you become a mother. It's a whole different kind of love. And having a little girl around is like having a mini version of you monkeying around. I enjoy motherhood thoroughly.
That being said, as women, we have been raised in a patriarchal society. I hope to raise my child defying the expectations, norms and stereotypes set for girls. And the best way to do so is by setting an example for her. It starts with me. So, I'm mindful about what I say and take conscious decisions when it comes to gender-sensitive situations and discussions. I know my child is watching what I say and do. I'm thankful to her for making me conscious of it!"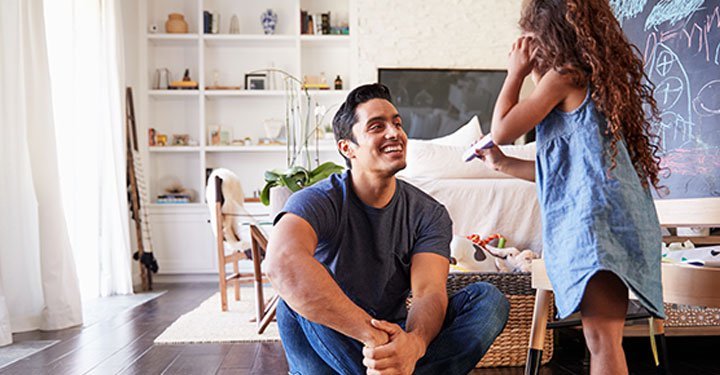 They keep me logical and creative
Derick Godwin, proud dad of Vivienn and Naadia
"My daughters, aged 5 and 3, keep me honest, on my toes and make me wear both the logical and creative hats at the same time. Logical hat to answer their 'why?' questions and the creative hat to narrate brand new stories with amazing characters - without any reruns of the same stories! They keep me fully active, operational and rejuvenated, and I am always on the lookout for the next exciting adventure or activity with them."
My daily dose of support
Eva Ezhil Malar, mom to Marcel and Daffy
"I grew up with two sisters who are very dear to me. After marriage, all of us settled down in different places and I miss them terribly. However, everything changed after my daughters came into my life. They have been more like sisters to me, than daughters - they bully me, sit me down and offer advice, they are my moral support when I feel let down. My elder daughter, Marcel is like my sister Rachel, and Daffy is like my youngest sister Angel. There have been by my side through all the difficult times. They encouraged me to pursue with my career, even when I felt I couldn't continue anymore. They are my angels - they have made it possible for me to carry on in life, despite many struggles and challenges. Now, they are all grown up and independent, and I couldn't be prouder of them!"
She has helped me learn more about myself
Bipasha, mother of Riona
It's been eight years since I became a mother to my adorable 'baby girl'. The transition towards motherhood has been a gradual, ecstatic experience for me. I would say it has been a journey of self-realization. I now know how patient, tolerant, compassionate and vulnerable I can be. She has helped me grow beyond my limits. She spreads love throughout our household and brings out the best in everyone. On this National Girl Child Day, I would like to thank the Lord for giving us such an amazing daughter."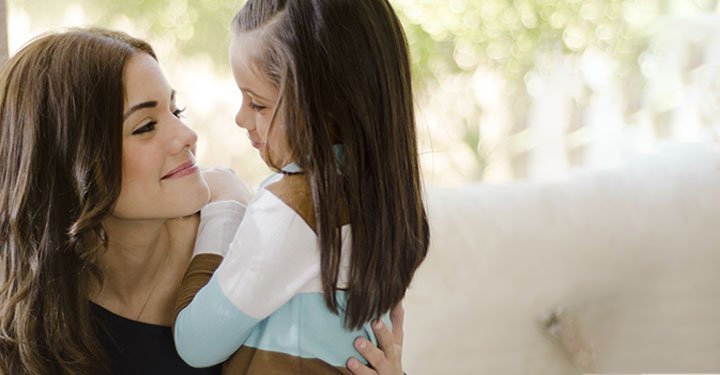 She reminds me of the woman I am
Vishita, mom to one-year-old Nikayla
"I'm a mother of a little girl. This little nugget makes my home complete. She makes me forget my flaws and reminds me of the woman in me. Just watching her run with her hair down like no one cares evokes patience, tolerance, love and care within me. All my troubles grow faint and my confidence grow strong when this little ray of sunshine is around."
Health and fitness goals are back on track
Anusha and Mahendran, parents of little Krishika
"There have been a lot of instances in our life where we have felt 'blessed', but nothing compares to the moment our dear daughter Krishika was born. The two years with her has been a beautiful, whirlwind journey, and she has made every day the happiest and the most memorable one for us.
She has made us more organized, disciplined, and responsible in everything we do. Most importantly, she has helped us get back on track with our health and fitness goals, because we now know the real purpose of this beautiful life-it is to celebrate our wonder girl every day! We try to ensure that we always give her all the protection and freedom she needs, as well as our time. We know that these moments are priceless, and never want to miss them for anything in the world."
Taking a break is okay
Sakina, mother of two-year-old Shirin
"Shirin, my daughter, changed my life totally after she arrived. She has taught me more life lessons than I could ever teach her. She made me realize that I needed to be a stronger and bolder woman to inspire her. In her playful demeanor, she taught me how to be more patient, gentle and how to take life easily! Seeing her, I remind myself that it's ok to make mistakes, learn from them, and take that much needed break when you cannot handle things anymore. Above all, she has taught me to love like never before."
Putting others' needs before yours
Soundarya, mother of twin girls
"Children teach you who you are. My children have done exactly that, and a lot more.
Watching my twin girls grow up, I have learnt how to fight and forgive, laugh at my mistakes, and most of all, love unconditionally. I have had the worst days too - I have shouted at them and thrown things around in the house, but they always came running to hug me, wipe away my tears and make me feel better by asking for forgiveness even if it wasn't their fault. Who would do that? They do, because my happiness matters to them, as much as theirs matters to me."
These stories are proof of how daughters are changing our lives, one day at a time, with their love and support. How do we give back to them? By making sure their future is as secure, bright, and colorful as they dream it to be.