Is your child a cricket fan? Here are 5 lessons she can learn from Mahendra Singh Dhoni's life
Monali Bordoloi
3 Mins Read
Monali Bordoloi
Follow
Written by Monali Bordoloi and published on 24 June 2021.
MS Dhoni or "Mahi" to millions of cricketing fans, is a role model to look up to! Here are five life lessons that children can learn from the cricketing legend!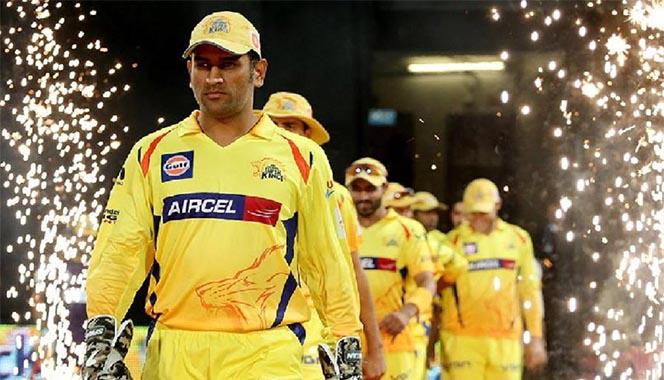 MSD or Dhoni is a legend in the world of cricket. His extraordinary prowess in the game and his magic with the bat are well known. But what people admire the most about him are his extraordinary qualities, not just on the field, but off it as well. The former Indian captain has reached great heights only because of his determination, resilience, optimism and humility.
MS Dhoni's transformation from a small-town boy to a cricket legend is indeed remarkable. It is the journey of a boy who started as a goalkeeper for his school football team and ended up as one of the most successful cricket captains of all time. Known as 'Captain Cool' for his calm, unruffled demeanor, Dhoni is immensely popular among cricket fans.
As a doting father to his beautiful little girl Ziva, we have often seen that he is a hands-on parent. Once, after an IPL final, Dhoni spoke about how fatherhood has changed him as a person.
There are many valuable lessons that children can learn from the cricketing icon's life.
Here are 5 important life lessons that your child can learn from Dhoni's journey: 
Dare to dream big: Dhoni never shied away from dreaming big. Coming from a small town with no proper cricketing facilities, Dhoni wanted to make it to the Indian team. He dared to dream big and made it happen through hard work and determination
Lesson: Encourage your child to aim high even if there are hurdles on the way.

Be self-motivated: Dhoni does not come from a cricketing family nor did he have an experienced player of national caliber to mentor him. Yet, he managed to motivate himself and make his way in the world. He was dedicated to his craft and did not let any obstacle pull him down.
Lesson: Children should learn that dedication to the craft they are pursuing and self-motivation are of utmost importance. It is vital to stay focused and driven.

Be resilient when faced with setbacks: An eternal optimist, Dhoni never allowed early failures to derail him from his chosen track. Dhoni scored duck on his ODI debut against Bangladesh in 2004 yet went on to become one of India's most successful captains. As luck would have it, he led India to 27 test victories and 163 one-day victories. India won the World Cup after a gap of 28 years under Dhoni's captaincy.
Lesson: Children should not let failures bring them down. They should learn to be resilient and bounce back from adversities.

Determination can move mountains: There have been situations where he came under fire for his decisions, but he came back stronger and more determined every time. He worked as a ticket collector for the Indian Railways from 2001 to 2003. But despite a steady income, he left the job to concentrate fully on cricket because he was determined to follow his passion.
Lesson: Dhoni is a classic example of how determination can take you places. Encourage your child to not give up on his dreams easily.

Take ownership: Dhoni has always owned up and taken complete responsibility for his decisions as captain. The 2011 World Cup final is a case in point -- he promoted himself up the order as he was confident of facing opponent bowler Muttiah Muralidharan. He then went on to score 91 not out that day. He clearly knows his strengths.
Lesson: Children should be taught to take ownership of their mistakes and decisions early on, and act on their strengths. 
MS Dhoni's story is a truly remarkable one. His cricketing acumen, dazzling skills, levelheadedness, sportsmanship and complete commitment to the country and the team, make him an enduring role model, now and always.