King Khan talks about being a doting dad, life lessons, and his secret culinary skills!
Over the last almost three decades, Shah Rukh Khan has expanded his kingdom way beyond the boundaries of Bollywood, to include almost the entire world.
With fans in South East Asia, the Middle East, Europe and even Argentina (in an email, he mentioned a gift he received on his birthday from a fan in Buenos Aires), King Khan is as the dialogue in one of his films says, 'the King of The World'.
The man of the moment speaks with ParentCircle about films, his family, his childhood and how he is reliving it through his children.
Q. SRK, first things first, how important is Zero to you?
A. Zero is a film that is close to my heart. Simply because it encompasses the philosophy I subscribe to. Zero can be nothing or a complete whole — it only depends your perspective.
There is a presence in all of us — something that is created by society and its pressures. In that mad rat race, sometimes you forget the main purpose of why you were born — to live. I think the meaning of life is to be able to celebrate your existence. My character in Zero does exactly that. He is not bothered about what people want him to be or do — that is what I think is true.
Celebrate what you think you lack instead of worrying about it. That is the secret to actually LIVING.
Q. Did the on-screen failure of Fan and Raees added any extra pressure on you while prepping for Zero?
A. It is also crucial for your career graph considering Fan and Raees did not do well. Is that also added pressure on you?
See, I can't change things if my films don't work, and if I can't change something, why should I think about it? If people feel that Zero is very important for me, it's their feeling.
God forbid, if this film doesn't work, what will happen? Maybe, I won't get work for six or 10 months. But if I believe that my craft and art is good, I will continue to get work. Then I will probably make a comeback — which I have been doing for the last 15 years, or maybe, the comeback won't happen. The trade world has a point of view about a film's business, and they are right from their viewpoint. Main dekhta hoon ki is film ki story kya hai, aur is mein nayapan kya hai.  That's more important to me.
Q. We have often heard you say that your children are your strongest critic, is that true? 
A. Oh yes, they are brutal! They don't mince their words. Even if I try to pamper them with gifts and things (laughs). Woh rishwat lekar bhi saath nahi dete!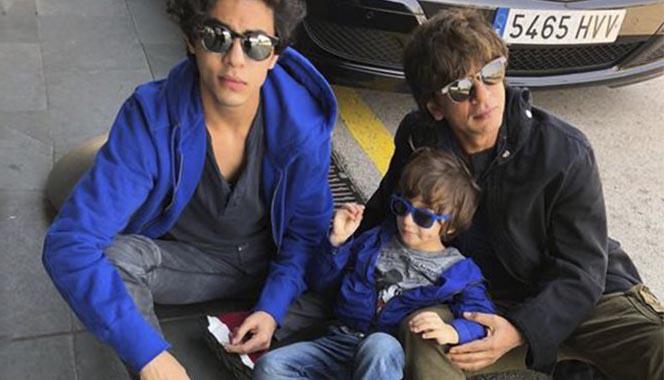 Q. Yes, we have heard stories about how you are a doting father. What is your equation with your children?
A. I don't know yaar if I am doting or not, but I love spending time with them. I steal moments to be with them. And it is the best stress-buster really. And all three have different cures for anything that may be bothering me.
Aryan, I see myself in — when I was younger — only far more mature. Aryan is studying to be a filmmaker and a writer, while Suhana wants to be an actor. When I am with Aryan sometimes, we just lay down in our shorts without our shirts and we crack some dirty jokes. We talk a little about filmmaking because he's learning that. But he would like to recede from that because he wants to learn it on his own. We watch films and while watching them, we talk about certain aspects of filmmaking.
We talk about getting into trouble, picking up fights, how to beat up the other guy or answer back when a guy messes with you. He talks about his ambitions, and where he would like to be one day. But he's very clear that way. He just wants to be bigger than me and that's cool.
Then, we make fun of family members — he does this, she does this. We also go shopping, buy some boy T-shirts... He's more colorful than I am, which is nice. He's not grey, blue and black like me. Aryan wants to be bigger than me.
Suhana mothers me. AbRam is actually my little monster. He is extremely protective of me. There are times he watches somebody hit me on screen and he thinks it's for real. So, the next time he meets them, he gives them dirty looks. He did that with Kajol after Diwali because of that one scene during the interval. I think he loves being around me.
On my birthdays, AbRam would just come out to the balcony every hour. The fans keep screaming my name and he comes running to me and says, 'Papa, peoples have come. Let's go meet them'. He calls them 'peoples' and then, he drags me out because he enjoys waving out to them. He's a smart, intelligent kid and extremely fun to be with. And with him, I become a kid myself.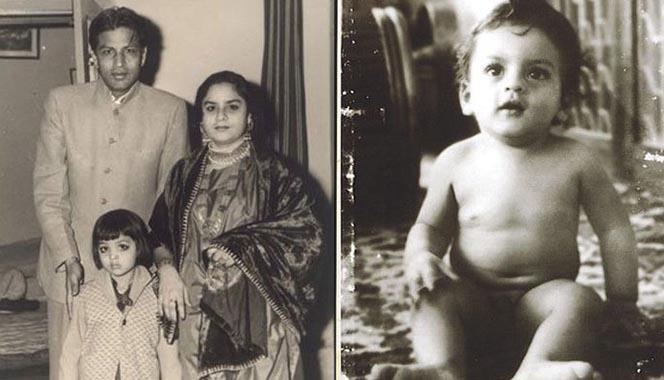 Q. How much of your own childhood do you miss?
A. When I was a kid, I always wanted to grow up, and now that I am old, I really miss my childhood. I think it's the best time of our lives when we are so carefree. I remember my mom used to feed me with her own hands for the longest time — until I was about 25. So, I am still ill at ease eating with my own hands. I look ridiculous!
I have grown up on Mughlai and Deccani food. See, my father was a Pathan and their love for food is legendary. My father loved not just eating, but also cooking. So my Pathan father's raan would make a perfect combo with my Hyderabadi mother's mutton biryani and the khatti dal. My parents used to mix these and feed me. I don't do that with my kids, they would disown me!
But yes, I have baked for them or rustled up a pasta. I have baked Batman cookies with Aaryan when he was a little boy. I can boil eggs, make tea. And I make very good phulkas. I can make rather decent pasta also.
Gauri is better though — she makes this really nice ice cream with digestive biscuits. She also does chocolates for the children. My cook, Mohammad Shamim, who has been with us for ages now, will probably kneel over if I were to enter the kitchen to cook at home. I can eat in the kitchen if I like, but it would be blasphemous to enter my own kitchen to cook if he is around.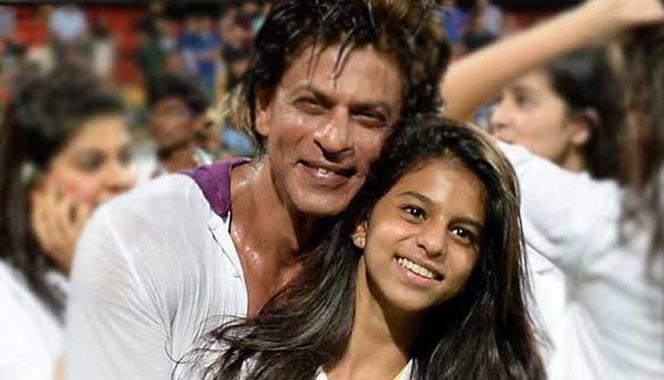 Q. How much of your own dreams or aspirations would you want to pass on to your children?
A. Our children are not our responsibility. They are a measure of our capability. When someone says, 'My kid is such a problem', I want to tell them that don't look at them like that, because actually, their 'issues' are a call to our potential…a source of telling us so we can exceed our energies more than we know.
All my kids have their own choices and the freedom to choose the career they want. I would want to share my experiences with them, not impose my dreams on them. In fact, this is also a strain in Zero — of letting go of your children and letting them be their own individuals. Thankfully, all my children want to know about things, they are thinking individuals.
There is nothing greater than education for kids in the world. My father was a highly educated man. But he was also poor. He never got any job. He hardly had any money. Whatever business he started despite being so educated, ended in failure. But, he gave me a lot of love. Because he didn't have any money on every birthday of mine, he used to give me some of his old things and through those, I got my learning. I want to give my children the wings, and also the roots.



Things to know about Shah Rukh Khan
Shah Rukh Khan started his career in the late 1980s as an actor in television serials. His first film Deewana released in 1992, won him the Filmfare award for Best Male Debut. There has been no looking back since then.
A wax statue of SRK is present in the legendary Madame Tussauds in London.
He has five books and two documentaries on him.
He married Gauri Chibber in 1991 and the family follows both Islam and Hinduism.
SRK stepped out onto the streets of Mumbai to take his daughter Suhana for her first bike ride.
In 2005, he was bestowed with the 'Padma Shri' — the fourth highest civilian award in India.
In 2011, UNESCO recognized his philanthropic work and awarded him the 'Pyramid con Marni' award. The first Indian to receive it.
He drives to the airport to fetch his eldest child, Aryan every time his son comes to visit his parents from London.
King Khan has also reached dizzying heights with his two production houses, Red Chillies Entertainment and Dreams Unlimited.
He co-owns an Indian Premier League Cricket Team, the Kolkata Knight Riders.
He named his younger son AbRam because of it's connotation and secular aspect. AbRam's name is based on a variation of Prophet Ibrahim 'Ab' and 'Ram' from Lord Ram