How to Raise a Child Who Loves Creative Writing
Leena Ghosh
8 Mins Read
Leena Ghosh
Follow
Written For ParentCircle Website new design update
Want to help your child become a better writer? We give you a few tips on how to get him to fall in love with the written word.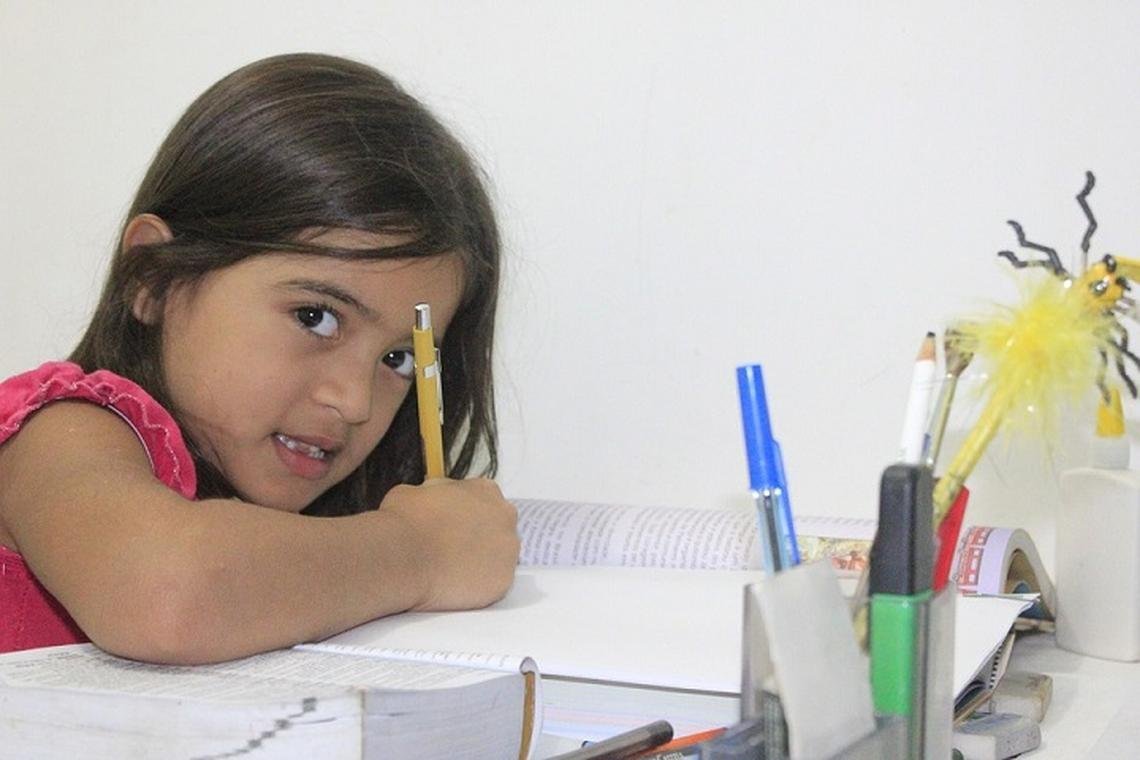 During World War II, from the hidden confines of her room, Anne Frank wrote in her diary, "I can shake off everything as I write; my sorrows disappear, my courage is reborn." For a writer, the written word is what defines her. Writing is often described as a cathartic experience, helping the writer to deal with emotions and experiences through stories, poetry or prose. If you see your child often scribble her thoughts into her diary or see your son taking a keen interest in reading and writing poetry, you have a budding writer at home.
If children prefer to express themselves through the written word, it not only helps them better their language skills but also helps them later in their careers. There are several benefits of teaching creative writing to children. Here are a few of them:
Increases Imagination: When your child develops a storyline and the characters that go with it, it takes a lot of creativity and imagination to put into words the story she sees in her mind. The act of writing helps her use her imagination in the best possible way.

Teaches Emotional Empathy: A story and its characters are based on your child's emotions and experiences, the moral values he has learnt, and the observations he has made. While writing a story, he delves into his emotions and memories and expresses them through words. Thus, creative writing not only helps him with self-expression, but also helps him empathise with his characters and their stories.

Improves Vocabulary: As your child writes more, her vocabulary will automatically improve. If she likes writing, she will try to use new words and phrases to better express herself. This will also lead her to read more and expand her horizons.

Sharpens Communication Skills: Creative writing helps your child organise his thoughts, simplify them and express himself in a lucid manner to help the reader understand what he says. This skill will help him later in his professional life, as he writes reports or makes presentations.

Now that you know what creative writing has to offer for your child, here are some ways to get your child to write well and fall in love with the art of writing.
Be a Role Model: When she sees you write often, your child will also take an interest in writing. Remember to share your writing with her and ask her thoughts and opinions about your writing. This will also encourage her to be critical about her writing.

Let Him Dictate: Take your child's help when you write something. Start with writing a shopping list together or writing a 'thank you' note. Then, gradually move on to developing stories. Ask leading questions like, "What is this character wearing?", "What's his name?" etc. This will encourage him to think about his stories and his characters.

Be Patient: It's important to encourage your child to write frequently but do not pressurise her. The aim is to develop her interest in creative writing and help her see writing as a creative outlet rather than a chore.

Listen Closely: Listen to what your child has written without interrupting him and then ask him questions about it. It is important to do this as it shows your child you take an active interest in his writing. It also enables him to think about what he has written.

Don't Take the Lead: If your child asks for help with a word, phrase or spelling, help her, but don't make alternative suggestions. The process of writing must be her own. Also, she needs to feel confident about her skills.

Create a Space: Choose a quiet corner of the house and put up a writing desk, and place pens, pencils and some paper on it. Having a space in the house just for writing will help your child take more interest in the process. Keep a pen and a notepad on the bedside table so that he can quickly jot down any ideas he may get or any unique phrases he might come up with in the middle of the night.

Include it in Your Daily Schedule: Practice makes perfect and writing gets better with time and lots of practice. Pick a time during the day (preferably evenings) and do a little writing as a family. Whether you pen down your thoughts in a diary or write a letter or send an e-mail, try to incorporate writing into your daily routine. This will encourage your child to engage in the activity.

Gift a Diary: When it comes to diary writing, remember to respect your child's privacy. The comfort in knowing that her thoughts or writing will not be judged, will encourage her to write freely and more frequently. After some time, however, she will feel more comfortable sharing her thoughts and her writing with you.

Make writing a joyous experience now, and you and your child will reap the benefits long into the future.
Hope you liked this article. To get expert tips and read interesting articles on a wide variety of parenting topics, subscribe now to our magazine.
Looking for fun ways to keep your preschooler engaged at home during the pandemic? Check out Little Learners at Home, a home learning programme specifically designed for 3 to 5 year olds by our team of experts.