How to Publish Your Child's Book
Hannah S Mathew
8 Mins Read
Is your child a budding writer? Here's how to get his incredible narrations published. Well, it's really as easy as: 1- Write, 2- Publish and 3- Sell!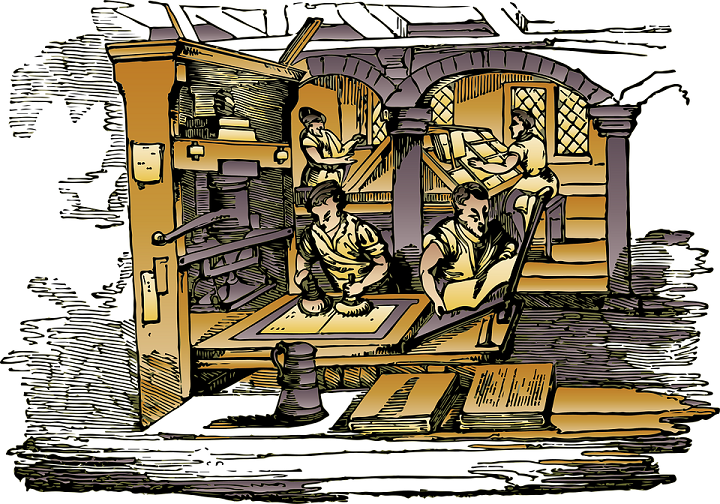 As you drive around with your little one in the back seat, you're probably bowled over by one of his tall tales. You're probably dumbstruck by his grand imagination and wide range of intel. Well, children are generally bursting with fresh ideas. It's no wonder that there's at least one story hidden in every person (and, little person), just waiting to be told. Once your little one has taken the initial baby steps of participating in local competitions, contributing to school magazines, writing for children's magazines and giving her all for school writing projects, it's time to get her to write a book. When your ward's book is complete, you'll want to publish her work for the entire world to read. Not only will this boost her self-image but it will also encourage her to carry on with her creative writing pursuits.
Now, don't burn out those grey cells in trying to figure out how you can get your child's book published! All you need to know is right here. Just follow the simple three-step process explained below.
1. Write
Age is no bar as has been proved by these successful child writers. Alec Greven wrote the first of his self-help books: 'How to Talk to Girls', when he was nine years old. Palle Huld wrote an account of his travels around the world (in 1929) when he was fifteen. It's obvious that there's a wide variety of writing out there and your son is never too young to start writing.

Her cup of tea is what you need to guide your little one to take up. Help her decide on the kind of writing that best suits her interests and ability. She might try her hand at a novella, collection of short stories or poems, self-help manuals, scientific chronicles, study on her family tree, joke-book, cook-book or anything that she will be interested in and commit herself to.

The power of the doodle must not be underestimated. Even if your little one is not working on a picture-book, illustrations make a huge difference. If he is an artist of sorts he can make his own drawings to accompany the text. If art is not his forte, stick people will do just fine. If you decide to use a professional, opt for Indian indigenous art like Warli or Madhubani, an upcoming trend. Although many people use digitised pictures and stock images, these may lower the market for your child's book.

2. Publish
This need not be a long-drawn-out process speckled with complications. You can choose from five types of publishing.
Traditional publishing can be hair-splitting and require you to abide by strict regulations. Traditional publishers are also prone to returning a work several times before accepting it for publishing. Choose these publishers only if your child can brave rejection. It would be better to use their services after your budding writer has earned her medals as a writer.

Traditional publishing using an agent is a slightly better option than the first. An agent can eliminate your trouble of making contacts with multiple publishers and pitching your child's book. The key to success here is finding a good agent.

Self-publishing is a viable option with the availability of online apps for end-to-end publishing. Although it saves money, it is time-consuming, especially if you have never done this before and need to learn the ropes.

Self-publishing companies are probably the best choice. Some of these establishments edit, perfect and design your young one's book. All you have to do is mail them a soft copy of your little one's book. They are also adept at handling pre-publishing, ISBN (International Standard Book Number) assigning, launching and distribution of the work. At the same time, they will also allow you to hold the reins for every decision.

E-book publishing is a common choice these days and you can do it yourself or use the help of a self-publishing agency. E-book publishing has specific requirements for books right from the cover to the format of the file. A self-publishing agency can easily help you with all the required details.

3. Sell
Thankfully, most publishers handle the sales of the books that they publish. Here are some pointers to keep you on top of the process.
The book launch is usually covered by the local media and may entail that your little guy read a portion of the book to an audience, probably at a library or book club of some repute.

Advertise your child's writing on a variety of media. Investing in advertising promotes sales.

Use promotional offers and donate a few books to local libraries to ensure that the maximum number of books is in circulation as soon as possible. Strike while the iron is hot.

You can use online apps to check the grammar and spelling of your champion's writing because errors in language are not well-received by publishers or readers. If you decide to use the services of an online publishing agency, check out the reviews by their clientele before reaching out to them. Remember to involve the rookie writer as much as possible but do not leave him entirely on his own. Let it be a joint effort by the two of you. Make a memory that he will cherish for life: the publishing of his first book!
Hannah S Mathew is a freelance teacher, trainer and certified diagnostic counsellor.
Hope you liked this article. To get expert tips and read interesting articles on a wide variety of parenting topics, subscribe now to our magazine.