Breastfeeding: Ways To Know My Baby Is Latched On Correctly
Team ParentCircle
4 Mins Read
Are you worried that your baby may not be able to feed from the breast in the proper way? We look at tips that can ensure good latching.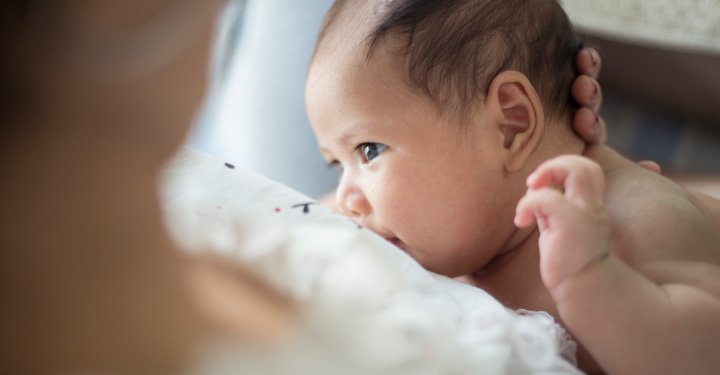 On the occasion of World Breastfeeding Week, Dr Sonali Santhanam, Lactation Consultant, Motherhood Hospital explains how mothers can ensure good latching by the baby, so that the nursing experience is fulfilling for both the mother and the child.

Here is what Dr Santhanam says:
To begin, it's important to bring the baby to the breast from a little lower position. It is advisable for the mother to hold the baby in such a way that the baby's nose lines up with the mother's nipple. Then stimulate the upper lip by tickling. When you do that you will find that your baby gives you a nice wide-open mouth.
After this, you want to bring the baby up to the breast almost like a suction cup. When the baby is latched well, you will find that the chin is buried in the breast, the lips are flanged out and you should be able to see both the upper and lower lips. The baby's nose will automatically be free.
If you find that your baby's nose is getting budded in the breast and you are constantly worried about suffocating the baby, then the latch is definitely poor and you're going to be in pain and discomfort. This might also result in the milk not getting transferred to the baby. So, get that corrected as soon as possible, to ensure good weight gain.
Do you have doubts or questions about breastfeeding? Join our community to interact with experts.