How to Discover and Nurture Your Child's Hidden Talent
Hannah S Mathew
7 Mins Read
Hannah S Mathew
Follow
Written For ParentCircle Website new design update
For your child to live abundantly, successfully, purposefully and enjoyably, she needs to discover her hidden talents. Here's how you can help uncover them.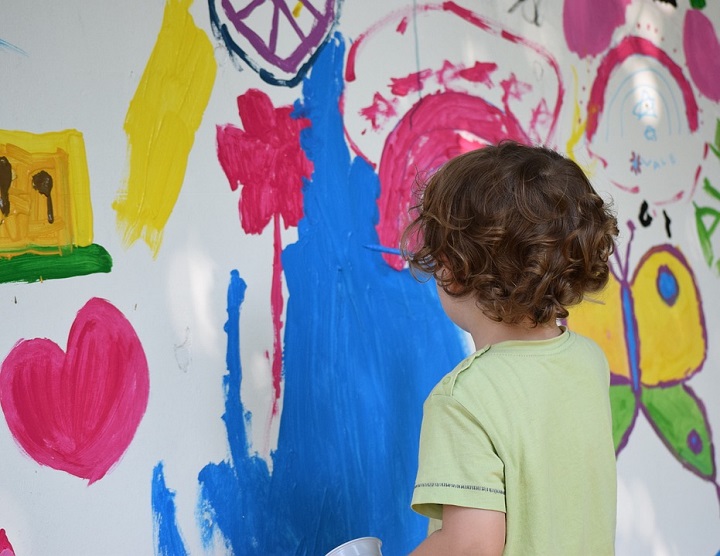 'MasterChef Junior' champion, Logan Guleff is an American culinary prodigy. Today, he is a world-acclaimed chef, TV personality, author of the world's first graphic novel adventure cookbook and has been listed by 'Fortune' magazine as one of the world's thirty most influential teenagers. He owes it all to his doting mother who got him to cook and create a blog about it as a way to beat boredom, when he was eight years old.
A keenly observant teacher or parent can help a child discover her hidden talent. Every child has a hidden talent just waiting to be realised. Apart from painting, music, poetry, sports and so on, here are a few hidden talents that are not easily noticed by many parents:
Adapting to situations

Using humour as a coping mechanism

Reasoning logically

Collecting and preserving things

Setting long-term and short-term goals

Showing compassion, especially to the less fortunate

Being proactive and self-initiated

Innovating

Possessing remarkable communication skills

Having a problem-solving aptitude

The earlier his hidden talent is discovered, the more time your son will have to develop it. Here are some tips to help you in the process:
She cannot be an improved version of yourself: A common mindset among parents is to expect their child to live the life they had dreamt of, to aspire to achieve the goals that they had failed to meet and follow the unsaid codes set by the family and society with regard to choices and careers. Make use of a good personality or psychometric test and share the results with her. Support her to live the life that she was created to lead.

Set him free to express and choose: Cutting the apron strings is no longer a painful ordeal when you understand that your child is unique and has his unique talent to contribute to the world. His role in society can be of value when he knows his talents well and is proficient in using them. Encourage him to express himself freely, make mistakes and fail a few times. It will help him develop a strong personality that is unafraid of exploring his talents.

Observe her conduct: Observe your child's choice of activities, games, reading material, TV programmes and friends. Make mental notes of how she socialises and maintains relationships. Keep tabs on her academic performance in various subjects and which subjects she finds easy. Think beyond exams and find out if she has a knack for the arts. Establish if she has any unconventional fields of interests. Understand her patterns of thinking, observation, discussion and resolving matters. You will begin to notice her uniqueness and specialities. These are her talents and these need to be honed.

Discuss your observations: Once you begin to notice your child's hidden talents, you need to do a little brainstorming with your spouse. You may want to use someone as a sounding board to gain more insight into his undiscovered talent. Take the help of his grandparents, aunts and uncles, older cousins, teachers, childcare providers and close family friends. Ask them what they think are the activities that he finds easy and what he finds most enjoyable. Listen to their opinions and try to establish which of your observations are correct. This will help you avoid unnecessary deviations in your path to discovering his talents.

Provide her with options to explore her hidden talents: Enlist the help of your family and friends to list out what they think your child is good at and circle the items on the lists that are repeated. This can be the springboard for her explorations. Debrief the circled items with her. Let her try her hand at visual arts, drama, singing and other activities available in your locality and at school. Notice what she takes a liking to, what perks her up and what she has a sustainable interest in. These are also great places for her to socialise and create friendships with children who are on the same wavelength as her. This can spark off passionate discussions on topics of interest.

Although the world seems to have become a money-hounding machine, keep in mind that your child's success in life is largely based on his happiness and sense of accomplishment. Therefore, support your child's choices and interests in every way you can. This might mean enrolling him in after-school classes and clubs. It's worth the effort as his hidden talents are the key that will unlock such a life to him.
Hannah S. Mathew is an Assistant Professor of English, a Freelance Writer, Soft Skills Trainer, Learning Content Developer, Mentor, Diagnostic Counsellor and devoted mom to a teenager.

Hope you liked this article. To get expert tips and read interesting articles on a wide variety of parenting topics, subscribe now to our magazine.