Looking for ideas to replace junk food? Here is a creative way to put your worries to rest. These mouthwatering versions taste just like fast food but are cleverly filled with goodness. It's a win-win!
Are you worried about your child being addicted to junk food? Don't we all want to replace their diet with healthy food even though your child absolutely loves deep-fried fries and drooling cheeseburgers?
Well, here is how you can do it. What you need to do is disguise healthy ingredients and present them attractively. We bet even you will be tricked into thinking it is junk food!
Chilli-lime baked sweet potato fries
Instead of deep-frying, try baking these in the oven because that is easy, and much healthier too. What's more, when you make the fries using sweet potatoes, you're adding a whole bunch of fiber, vitamins and beta-carotene to fortify your child's diet. Now, that's what we call a perfect recipe! You'll love these fries too!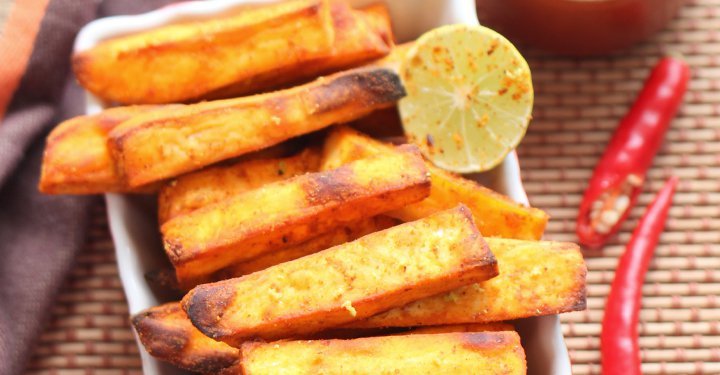 Ingredients (serves 4)
1 kg sweet potatoes
3 tbsp olive oil
salt to taste
1 tbsp Kashmiri chilli powder
1 tsp red chilli powder, or to taste
a pinch of cinnamon powder
a pinch of turmeric
2 lemons
Method
1. Preheat the oven to 200C.
2. Line a large baking sheet with parchment paper or foil. Drizzle one tbsp oil all over the sheet. Set aside.
3. Peel and cut the sweet potatoes into finger-like strips.
4. In a large mixing bowl, put the remaining oil, salt and all the spices.
5. Toss the sweet potatoes in the mixture until well coated.
6. Spread the sweet potatoes on the prepared baking sheet in a single layer.
7. Bake for about 30-40 minutes until tender and well browned. To evenly roast potatoes, flip them once and rotate the tray.
8. Zest the lemons, by grating only the yellow part of the skin.
9. Toss the hot fries with the lemon zest. Serve immediately, with wedges of lemon to squeeze over.
Chocolate fudge-sicles
Who doesn't love an ice-cold chocolate popsicle, especially when it can be made at home, in a jiffy? These fudge sicles are super rich in chocolate flavor. They are made using simple pantry ingredients and carry no additives.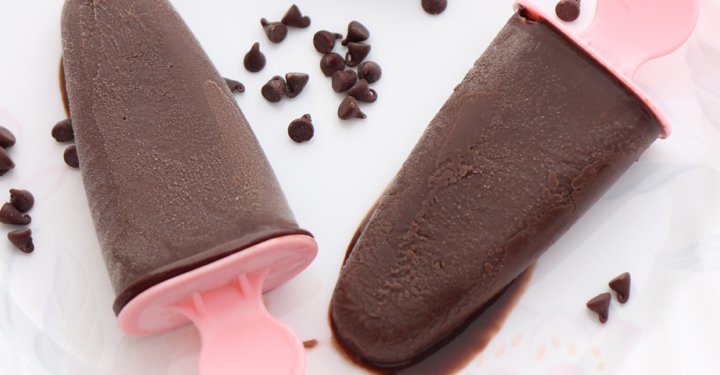 Ingredients (makes 4)
2 tbsp cocoa powder
4 tbsp sugar
1 tbsp cornflour
1 cup cool milk
25g chopped dark chocolate
1 tsp vanilla
Method
1. Put the cocoa powder, sugar and cornflour in a saucepan. Whisk in the milk, a little at a time, until the cocoa dissolves well.
2. Heat the mixture over medium-low heat, whisking continuously. Cook until thick and smooth. Remove from heat and stir in the chocolate and vanilla.
3. Allow the mixture to cool to room temperature, whisking it often to avoid the formation of a skin.
4. Pour the chocolate mixture into four popsicle moulds, insert the sticks and place in the freezer until completely frozen.
5. Remove from the moulds and serve.
Quick khakhra pizza
Here's a super simple after-school snack that combines exquisite Italian flavors with our very own crunchy khakhra. A whole-wheat khakhra thinly topped with the delicious trio of sauce, toppings and cheese. Do we need to say more? Here we go!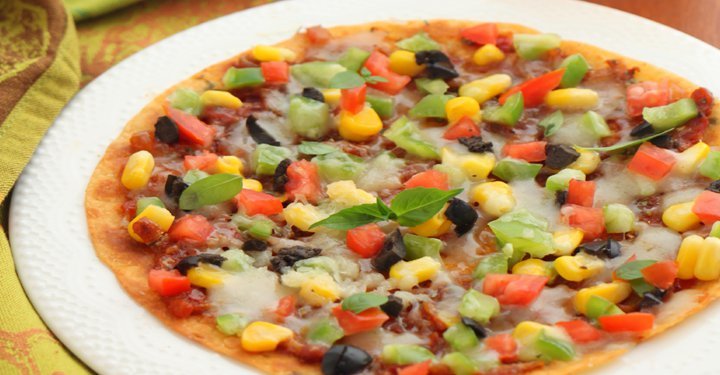 Ingredients (serves 1)
1 plain khakhra
2 tbsp pizza sauce
2 tbsp chopped capsicum
2 tbsp sweet corn kernels
2 tbsp chopped tomato
2-3 olives, minced (optional)
1 cup grated pizza cheese
1 tsp dried oregano
Method
1. Spread the pizza sauce thinly all over the khakhra.
2. Top with capsicum, corn, tomato and olives.
3. Spread cheese all over and sprinkle oregano on top.
4. Meanwhile, place a tava on medium heat.
5. Carefully put the prepared khakhra pizza on the tava and cover it with a domed lid.
6. Cook the pizza for a minute or so, or until the cheese starts to melt.
7. Let it cool slightly before serving.
Soya chickpea burgers
Burgers do have a reputation for being unhealthy but not when they are chock-full of protein and essential nutrients. Try our soya chickpea burgers that are brimming with flavor and fun.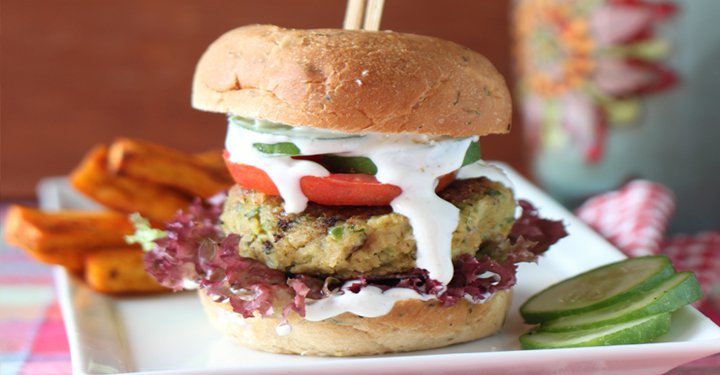 Ingredients (makes 4)
1 cup soya granules/flakes
2 tsp oil
1 onion, chopped
1 small capsicum, chopped
1 green chilli, chopped
3-4 cloves garlic, chopped
1 cup cooked chickpeas/channa
Salt and pepper
3 tbsp cornflour
A handful of coriander leaves
4 whole-wheat burger buns
Few slices of lettuce, tomato and cucumber
Oil for shallow frying
For the creamy sauce
1 cup hung curd
1 tbsp fresh cream
1 clove garlic, mashed
1 tsp sugar
1 tsp cumin powder
Salt and pepper
Method
1. Soak the soya granules as per the package instructions and drain well, squeezing out the excess water.
2. Meanwhile, heat a small saucepan with the oil and add onion, capsicum, green chilli and garlic. Saute until the vegetables start turning brown. Set aside to cool.
3. In the bowl of a food processor, put the drained soya, sauteed vegetables, chickpeas, salt, pepper, cornflour and coriander leaves. Process until uniform and almost smooth.
4. Divide the mixture into four parts and form the burger patties. Place on a plate, cover and chill in the fridge for at least 30 minutes.
5. Meanwhile, stir together all the ingredients for the sauce.
6. Heat a large frying pan. Add a tablespoon of oil and fry the patties on both sides until crisp.
7. Slit the burger buns and spread the sauce thickly on the bottom piece. On top of the sauce, place a lettuce leaf and then add a patty. Top with slices of tomato and cucumber. Drizzle more sauce and then place the top of the bun. Serve right away with fries on the side.
Try out these delicacies and rest assured, your kids will never choose junk food again!