If your children complain of getting bored at home on rainy days and during the monsoon season, here's help. These delightful and engaging activities are guaranteed to keep them occupied for hours
Being cooped up at home during the rainy season, with not much to do, is definitely not a fun idea for children. If it is pouring cats and dogs outside, they get frustrated as they cannot go outdoors or play sports. The murmurs of 'I'm bored' and 'I have run out of things to do' grow louder each day. That can make even the jolly moms as you drive up the wall, trying to think of ways to keep the little tykes engaged.
But there is no reason to panic or lose your head about how your child will keep himself busy. And you do not have to depend on the tablet or television to keep him distracted. We have some fun activity ideas for you that your children will love doing indoors and that are sure to bust the boredom.
Activities for rainy days (4-8 years old)
1. The dressing up game 
This is for slightly younger children (4-8 years), who love wearing their father's big boots or Mommy's beautiful saree. Encourage the creative imagination of your children by letting them dress up as certain characters from popular culture; the more colorful and wacky the homemade costumes, the better. This will keep the little ones having fun for a long time and they won't know where the time went.
2. Make a paper collage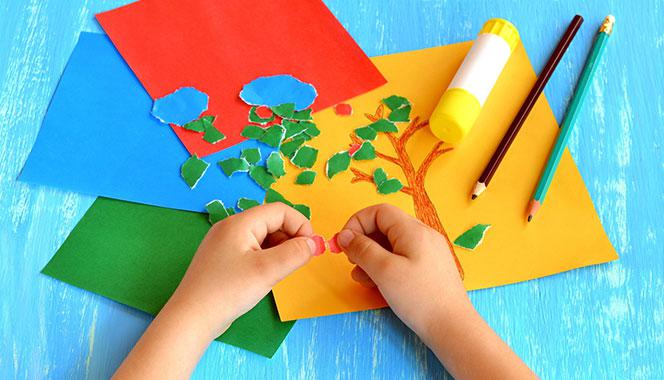 If your child is interested in art and loves spending time making various crafts teach him this one great indoor activity. He will get a chance to use his imagination while doing this hands-on activity and also get creative. All you need is a piece of chart paper, glue and whatever colorful paper is lying around in the house. Just tear the colored paper into bits and keep them aside. The more the colors the better. Then let him draw a picture of his choice on the chart paper and then start sticking the paper bits within the outlines of the chart. Turn the bits into a beautiful piece of paper art.
3. Build a blanket castle 
Many of us may still remember the fun we had while building castles and houses with bedsheets and pillows and sitting inside cozily. This is a great group or individual activity and requires skill and imagination tying up the blankets, putting pillows and other items inside to make it cozy. This will engage the child's faculties for some time and keep her occupied.
Activities for rainy days (9-12 years old)
1. Write in your diary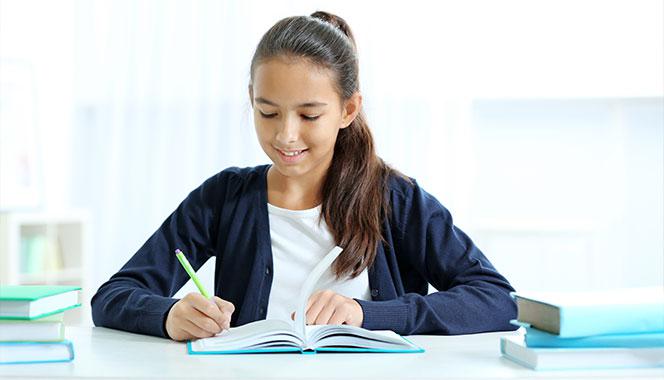 For preteens and teens, keeping a diary, in which they can regularly record their thoughts, is a good idea. It not only serves as a journal of the day-to-day activities but also helps them contemplate on what they have done on a particular day and if they have used their time productively. When the rain is pelting outside, inspire your child to go one step further and describe what she sees outside, through the window the beauty of nature, what people on the road are doing, how animals take shelter from the rain and record this in her diary. She can even make small illustrations of the things she describes. It will also be a good tool to enhance writing skills.
2. Play with DIY bowling pins 
Who doesn't love the rush and thrill of a game of bowling pins, especially when it has been made at home? Give your youngster some old half-liter plastic bottles and get him to make nine pins out of them. Here is how it's done – paint the bottles white and once they are dry, put some sand or pebbles inside to weigh them down. Choose a long space in a convenient part of the house and mark a playing area with colored tape or chalk. Use an old rubber ball for bowling and your game is ready. All you have to do is knock them down! Your child can be doing it for hours and stay out of your way.
3. Plant herbs in jars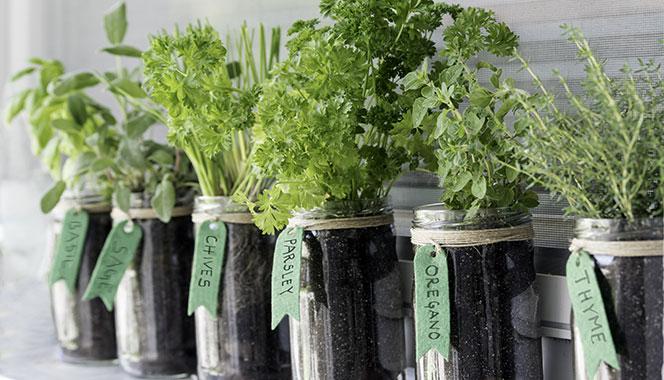 When the skies open up and you cannot step outdoors, there is no way to indulge the children in gardening activities. Or is there? Think again you can always help your child plant an indoor garden or create herb jars for the balcony. All you will need are a few empty and cleaned pickle jars and other reusable glass jars from the kitchen, some mud and a few seeds or saplings of plants that grow in the semi-shade. If you have leftover mint or coriander sprigs with some roots in your kitchen, just use them. Get your child to neatly put in mud and homemade compost (if you have any) into the glass jars. Put in seeds/saplings and some water. She can create as many as she wants and line them neatly on the balcony.
4. Make your own video 
Instead of playing meaningless games on the tablet or smartphone for hours together, children could use this technology for a creative pursuit shoot a video of themselves or their surroundings, edit and add elements to make it look like a movie. The funnier and wackier it is, the better it will be. It could be about everyday things but with an extraordinary touch. It could also be about the rains and the impending weather conditions. This will be an engrossing prospect for teenagers.
So, don't let rains dampen their enthusiasm. Suggest ways so that they can spend the rainy season productively. Let the children discover new things to do during the rains, while they are home.