'Parenting is no cakewalk. Just rocking a two-month-old to sleep needs loads of patience'
Debayan Ghosh
2 Mins Read
Debayan Ghosh
Follow
Debayan Ghosh is a ParentCircle Author has knowledge about parenting.
When we became parents, everything changed in an instant. The whole experience proved to be overwhelming and new. And I realized that parenting is not easy, by all means.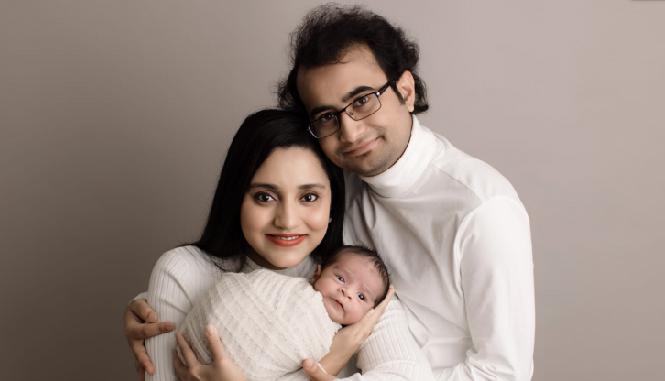 We had anticipated all along and planned for parenthood – the bed, the room, household chores, our meals, and the work schedule – but when we heard Sheehan cry for the first time, it was so overwhelming and so new. All those months of discussion, binging on training videos and online pep chats on parenthood seemed so inadequate as we held him on that pleasant day in Toronto – miles away from our home in Bengal.

While growing up, I had heard stories about how the family would come together just before the arrival of a newborn. The young parents had seasoned 'experts' for tips – their parents, grandparents, aunts, uncles, the domestic help, the milkman, the vegetable vendor, the grocer, and even the man handing over the birth certificate at the local municipality office. Everyone seemed to know something and would advise on everything – how to bathe, feed and entertain a child; how to rock and cradle him to sleep; how to be a good parent; and how it's time to give up on life's little luxuries.

Covid restrictions and the uncertainty surrounding the pandemic meant our parents could not travel and join us. So, a continent and several time zones away, we welcomed home Sheehan all by ourselves amid a flurry of video calls. I got a month's paternity leave and that helped sort out things. Like everyone else, we foraged YouTube and video-called our parents when we were at our wits' end. Mount Sinai Parenting Center's YouTube channel became my go-to troubleshooter when our parents were not available due to the 10 hours and 30 minutes time difference.
Initially, we thought that we would easily manage an infant. Trust me, it's easier said than done. Every day, we are learning. Just rocking a two-month-old to sleep needs loads of patience. If I tell you that coding is simpler than this, I am not exaggerating. Parenting is tough – a good techie today could be a bad parent tomorrow.

Born and brought up in a noisy neighborhood in Bengal, I have been a person who could ignore blaring cone speakers tied to poles during public rallies. Today, I dread whenever there's a sound while Sheehan and his mom are sleeping. A lid that has fallen off the hand, a sudden sneeze, or a phone notification can wake up your sleeping child. Thankfully, our building can filter out the outside noise – traffic and sirens. My phone too is on silent mode these days. I apologize for every missed call and thank my colleagues and friends understand. They know that someone is sleeping.
(As told to Debayan Tewari)