Want to dress up your little one in the latest designer wear? Lil Brats has got you covered with the finest boyswear collections for all occasions, both online and in-store. Learn more about it
Dressing up your little chap for any formal or casual occasion can be bothersome, especially if you are a fashion finicky mom or dad.
Traditionally, in most households, it's the moms who select and buy dresses for the kids. The clothing choices you make for them when young will surely influence their fashion sense when they grow up. Your choices must work to enhance your child's personality whatever be the occasion – an outing with friends or family, a birthday party or a wedding.
But you need not worry about choices, as there is one popular boutique that you'll want to drop in for the best selection of designer clothing for boys. The Chennai-based Lil' Brats store offers parents the finest boyswear collections both online and in-store, for all occasions.
About Couture for Lil' Brats
Couture for Lil' Brats works with some of Asia's best designers to bring the latest boys' fashion trends to their shelves. The store also has a vast collection of western wear and Indian dresses in various sizes ranging from kurtas to suits.
Exclusive boys clothing store in town
With its eye-catching range of festive, party wear and high street clothing and accessories, the Lil Brats store in Purusaiwalkam, Chennai is a one-of-a-kind store that caters for the dressing needs of boys up to 14 years of age. You can find some of the coolest apparel for your little one – casual, semi-casual, party wear or ethnic wear – all under one roof.
You can also head online to the Lil Brats website to browse for high-quality boys' clothing, either readymade or custom-designed to complement your little guy's personality.
Kidswear collections for young boys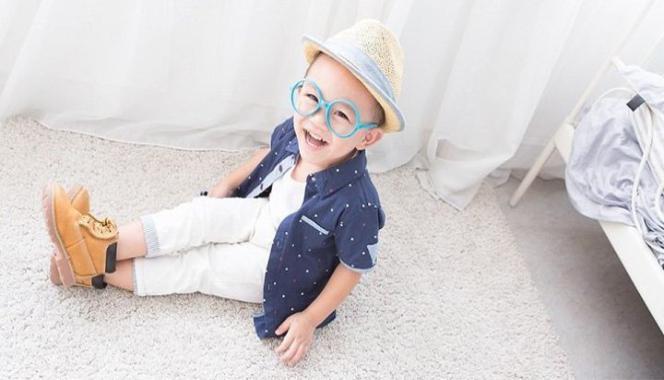 Make sure you experiment with a mix of formal dresses as well as smart casuals to diversify your son's wardrobe to suit different needs.
Parents can browse through the Festive Season collection of kurta pajamas, suits, rompers and waistcoat sets depending on the occasion.
The High Street kidswear collection from Lil Brats contains an enviable range of T-shirts, pullovers, full sleeves shirts, high neck T-shirts, shorts and trousers to choose from.
Tips for parents to choose boys' clothes
Picking the right clothes for your boy can be easy if you keep the following tips in mind:
Always choose comfort over style
Buy clothes that fit your son well
Be aware of what he likes to wear
Dress your son in clothes that are appropriate for his age
Choose outfits keeping the weather in mind
Buy clothes that are easy for your child to get in and get out of
Allow him to actively participate in choosing his clothes
Making a style statement
Good dressing has many benefits, and you will certainly want your young man to enjoy all of them. For as famously mentioned in Shakespeare's Hamlet— 'the apparel oft proclaims the man' which in simple terms means 'the clothes make the man'.
By carefully choosing the perfect outfit, not only do you help your child stand out in the crowd but also give him a lesson on how to be well-dressed. Help your son attract the right kind of compliments for his sense of dressing which will help him feel self-confident, positive, and good about himself.
So, why hesitate? Head out to Couture for Lil' Brats to indulge in some quality boyswear shopping and continue to make great additions to your son's wardrobe.