E-learning challenges posed by the coronavirus pandemic and how to overcome them
Arun Sharma
8 Mins Read
Arun Sharma
Follow
Written For ParentCircle Website new design update
Children are learning without the buzz of classrooms, which once provided a rich learning experience. What are the issues being faced by children, teachers and parents in this new environment?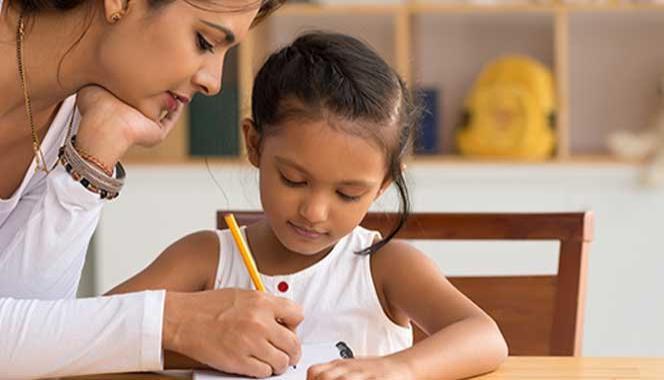 The COVID-19 pandemic and the resulting lockdown have affected every aspect of our lives. The closure of schools has not only affected our children's education but also their social development.
According to the UNESCO Institute for Statistics data, nearly 1.2 billion children in 150 countries are facing challenges in education because of the lockdown. In India, 32 crore students have been affected by the closure of schools.
However, our education system is coming up with ways to continue children's education-from switching to remote learning to using social media platforms and TV channels. And the switchover challenges are being faced by everyone involved.
Challenges in remote learning
With no end in sight to the COVID-19 pandemic, most schools are turning to online classes to accommodate more and more children in the learning process. However, every entity involved in the process-children, teachers and parents-is facing challenges. As parents, let's understand these issues to support our children with remote learning.
Remote learning: Challenges of technology
Software: Most schools use online conferencing/collaboration platforms for conducting online classes. These include quite a few features such as screen sharing, waiting room and breakout rooms. Learning to use these features well takes time and is a must to get the most out of the software. So, the level of familiarity of the child and the teacher with the software plays a big role in determining the learning experience.
Internet speed: Most software or apps used for remote learning require a high-speed internet connection. Inadequate bandwidth or frequent breakage in connection could cause issues such as inability to connect with the class or sound and video drops. This can force children to miss the class or parts of the session.
Appropriate devices: Only computers and smartphones of certain technical specifications can run the remote learning software. Older devices may either be incompatible or their performance unsatisfactory. Also, there may not be enough gadgets in the house for each child to use. These factors can affect a child's experience of remote learning.
Increased screen time: The debate about the appropriate amount of screen time is still on. But, attending online classes has increased the number of hours children spend with gadgets. A recent Canadian study (2020) found that "greater quantity of screen use (i.e., hours per day/week) was negatively associated with child language, while better quality of screen use (i.e., educational programs and co-viewing with caregivers) was positively associated with child language skills."
Cybersecurity risks: Children may not be aware of cybersecurity issues. So, when they access the internet in the absence of parental monitoring, they may be vulnerable to cybersecurity risks such as content risks (e.g., accidentally coming across inappropriate content), contact risks (e.g., unwarranted contact with an impersonator) and conduct risks (e.g., being the victim of harmful online behavior such as cyberbullying).
Remote learning: Challenges faced by children
Children are used to going to school where they learn in the company of their friends and under the guidance of teachers. However, switching to remote learning has created problems for them, some of which are:
Curriculum: Subjects of the humanities stream can be taught well through remote learning. However, this is not the case with subjects like science or music or arts, where children need to attend lab or practical classes. So, while children can learn the theoretical aspects of these subjects through remote learning, they can't attend the lab or practical sessions. However, with schools closed, there's not much that we can do to overcome this problem.
Loss of attention: A classroom is a place where students learn under the guidance and monitoring of the teachers. However, while taking online classes in the comfort of one's own home, children miss out on the classroom experience. This can make them feel distracted or less attentive. They may log out of the session midway or engage in other digital activities, such as browsing the internet or chatting. Because of such distractions, a child may fail to learn well through remote learning.
Unhelpful home environment: The home environment plays an important role in motivating a child to learn. Happy families where parents show interest in their child's studies can help children learn better through remote learning, whereas unstable families and an unhappy home environment may adversely affect the motivation to learn.
No interaction with friends: Humans are social beings. Playing, talking and doing activities together is a part of children's daily lives. But, being forced to stay at home makes children miss all these activities. Lack of social interactions can make children, especially teens, feel bored and distracted from their studies.
Anxiety about the future: The COVID-19 pandemic has been in the news for a few months now, and is a part of most conversations-be it among family members or friends. Children can feel scared listening to such conversations. They may fear getting infected or losing their loved ones to the disease. This can cause immense emotional distress to children and take their focus away from their studies.
Remote learning: Challenges for teachers
Along with children, schoolteachers too have had to make changes. Most of them weren't trained to give online lessons but were forced to adapt in a hurry by learning on their own. Some of the challenges faced by teachers include:
Preparing teaching materials: Textbooks and the blackboard are enough for most teachers to teach in a classroom. However, for conducting online classes, teachers have to prepare extensive teaching materials and also supplementary materials to support learning.
Keeping the students motivated: In a classroom, teachers not only teach from textbooks but also hold discussions and conversations with students. They do various activities and experiments which keep the students motivated and interested in learning. But, in remote learning, it's not possible to do the activities that students and teachers engage in classrooms. So, keeping the students motivated becomes difficult for a teacher.
Gauging the student's response: When teaching in a classroom, teachers look at students' body language and gauge their response to what is being taught. The students' expressions help teachers understand who is able to follow the lessons and who isn't. However, this isn't possible with online classes, so teachers are in the dark about how much a child has really understood.
Avoiding the use of unfair means: When assignments are given to children learning from home, the teachers can't be sure if the work turned in by the students was copied from their peers or completed on their own. So, with remote learning, preventing children from using unfair means proves difficult for teachers.
Remote learning: Challenges for parents
Like teachers and children, parents are also a stakeholder in learning. So, the shift to remote learning has also created challenges for parents. Here are a few issues that parents have to contend with:
Training children for remote learning: Before the pandemic struck, like teachers and children, parents didn't know much about remote classes. With schools switching to online classes, it fell upon parents to ensure that their children attend these classes. From downloading the software/app and ensuring the availability of right gadgets and internet connection to teaching their child how to use these, parents have to do everything.
Balancing work and household responsibilities: With children learning from home, parents have to take care of not only their child's physical and emotional needs, but also academic needs. For working parents, this means an increased workload and high-stress levels.
Creating a good home environment: Most parents are feeling stressed and anxious, as they have to provide for the family and safeguard their loved ones from the pandemic. Stress can lead to disagreements, arguments and even violence between parents-all of which can adversely affect children. Parents in these trying times need to make sure that the home environment remains relaxed and happy.
The COVID-19 lockdown has brought many challenges in education while boosting educational innovation. Hopefully, the reforms that will happen in the field of education due to this lockdown will create a more resilient and learner-friendly education system.
In a nutshell
Children may not find remote learning helpful if they lack motivation, feel anxious and distracted, and are living in an unhappy home environment.
Teachers have to keep their students engaged through compelling content to make remote learning a success.
With children engaged in remote learning, parents now have the added responsibility of helping their children study.