Birthday cakes are the most special element of birthdays. Check out these popular birthday cake themes to plan for your child's birthday party
Birthdays are a special time for children of all ages. Most children celebrate their birthdays by throwing a party for their friends, complete with games and food. Nowadays the trend of having a birthday party with a theme is catching up, and even the birthday cake adheres to it. Home bakers and confectionery shops deliver beautifully decorated and artistic cakes, as per the requirements of their clients.
So, if you too are planning a themed birthday party for your kid and are looking out for birthday cake designs, here's a list to draw inspiration from. Let us look at some of the themes that are popular and are certain to be on your child's list of favorites as well.
The following list contains inputs from cake artists Hena Arora Mahajan, owner of Funky Batter, a Chandigarh-based confectionery company, and Jyoti Arora, owner of All Bout Cakes & Bakes, based in Bangalore.
1. Superheroes
Every child wants to be a superhero and what better way to express it than having a superhero cake. Superheroes such as Batman, Spider-Man, Wonder Woman, Iron Man, Hulk, and Superman are some of the most popular themes for birthday cakes these days.
2. Minions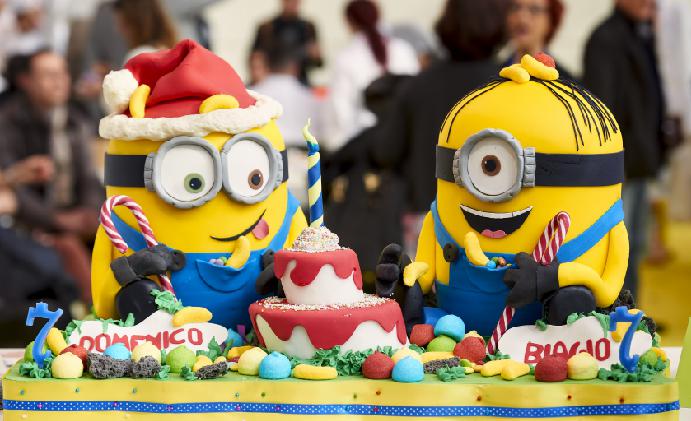 These cute little men with their capsule-like bodies are a hot favorite with kids. The cakes based on this theme are a bright yellow and blue, usually decorated with fondant accents.
3. Disney cartoons
Disney characters have been a favorite with children for more than two generations! Characters such as Mickey Mouse, Ariel the mermaid, and most recently Elsa from Frozen are quite popular and have inspired creative cake designs.
4. Peppa Pig 
Who would deny the influence Peppa Pig and her family have on children? Peppa Pig has caught the fancy of millions of children the world over, and the cartoon is one of the most ordered themes for birthday cakes.
5. Barbie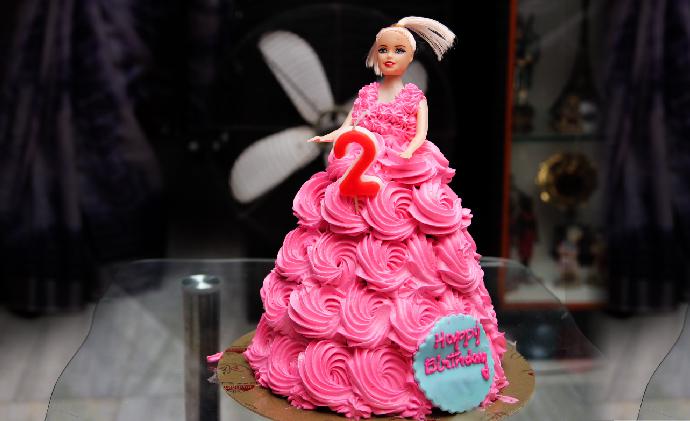 Since the 1960's this fashion doll has been a favorite with little girls. But it was only in the late '80s when Barbie expanded into a media franchise, being showcased on TV shows, books, games, and music, making it immensely popular with young children. Barbie-themed cakes are a huge hit, especially the ones that have the doll inserted into the cake till the waist and her flowing gown decorated lavishly with whipped cream.
6. Hello Kitty 
One of the most popular Japanese cartoons, Hello Kitty finds itself in apparel, toys, comics, and popular music, and is a much-loved theme for birthday cakes as well. With its pink and white color palette, it is a favorite among many children.
7. Paw Patrol 
This is a Canadian animated TV series, focusing on a boy and his team of rescue dogs. Cakes based on this theme usually have the entire team as fondant figurines around the Paw Patrol logo. Colorful and attractive, this cake is sure to be loved by every Paw Patrol fan!
8. Thomas the Tank Engine
It is a fictional steam locomotive in the Railway Series books and is a popular character among kids. Some of the most creatively executed cakes based on this theme have a 3D engine cake or a toy train running through a cake tunnel!
9. Mythical characters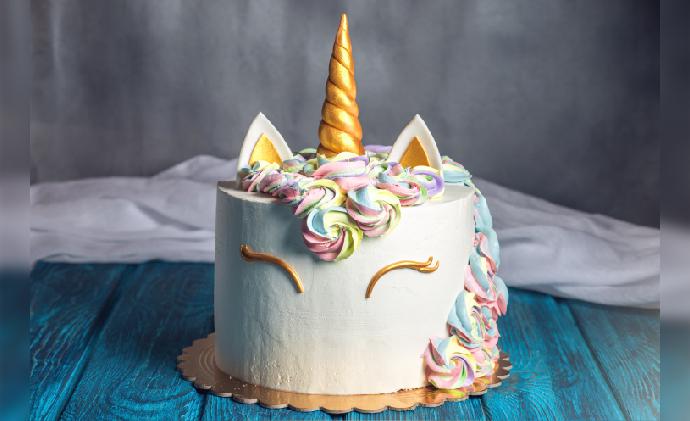 Not based on any book or movie, mythical characters such as the mermaid and unicorn also enjoy immense popularity among young kids. With their 3-D figurines and bright colorful frosting, these cakes are an instant hit among children.
10. Storybooks
Cakes based on their favorite stories are also quite popular with children. Some popular cakes based on stories are Alice in wonderland, Three little pigs, and those based on books by Julia Donaldson (most notably The Gruffalo) and Dr Seuss (such as Cat in the hat). Some book series (such as Geronimo Stilton) are also popular with children as themed cakes.
Themed cakes make birthdays even more special for children. Give your child the option of selecting a theme of her choice and enjoy her special day! And, if you know your child's favorite cartoon or mythical character, you can even surprise her!