December is here and so is the festive season. We bring you a list of safe but fun activities that you can do with your kids that will ensure you end the year on a positive note. Read on
It has been an unusual year in more ways than one and has seen both adults and children having to adapt to the 'new normal'. Without the Christmas parties, hustle and bustle of activities it will prove to be a task for parents to continue to keep their young ones engaged without interacting with their friends and family. Try some of these exciting activities and try to make it an enjoyable and safe season with your child.
Things to do with kids in December (as suggested by parents)
1. Decorate the Christmas tree together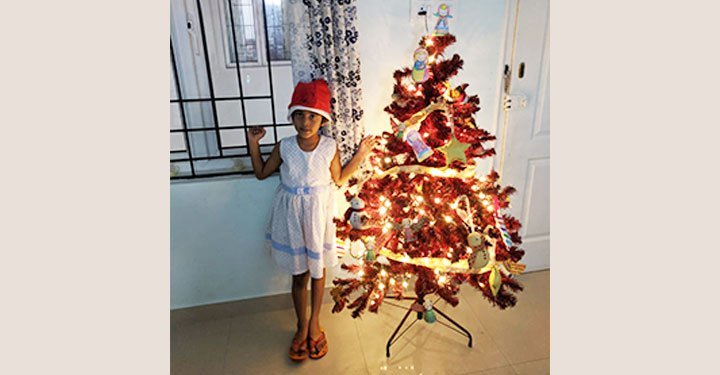 If you don't already own a Christmas tree, now is probably the best time to get one and get into the festive spirit. If you have one you can get your little assistant to help you assemble the tree if they're up to the task. So pull out your tinsel, lights, and paper snowflakes put on some peppy music, and get your tree decorating party started. Roshan Davina Eddy involves her 6-year-old daughter Ramona in setting up the tree and it is an activity that she thoroughly enjoys and even has her friends pitching in too. Roshan explains,
"After setting up the tree and putting in the lights, you have an option of giving them all your Christmas ornaments that they pitch on to the tree. Or you can include their craft activities on to the tree. Or even their soft toys or toys (we had transformers at one point). It might seem ridiculous, but the thing is, the more ridiculous the idea, the more unique and adorable it looks. And the tree doesn't get fiddled with as many times as when you do it. Win - win!"
For Ramona's friends and neighbors children who want to join in the decorating spree, Roshan has some handy ribbons and bows tied in various shapes.
"Because at the end of the day, the whole spirit is about kindness and not how perfect the house is decorated."
A perfect way to encapsulate the essence of the season.
2. Make your own Christmas ornaments
There are a number of fun Christmas ornaments you could make together with your child with simple things found at home. Paper snowflakes are sure to keep you occupied for hours on end, depending on the pattern you choose, followed by cutting them out. You can hang them around the house or on the tree and then the patterns create magic when the lights are dimmed. If you have a younger child, paper straw snowflakes are an option.
Your child is sure to enjoy creating it with you. Egg cartons are other pieces of trash that you can transform into treasure. The options are limitless as you can create egg carton snowmen, Christmas trees, gnomes, Santas, reindeers, bells, or even angels. The sky is the limit all you have to do is give free rein to your imagination. Salt dough ornaments are other fun creations you can make with cookie cutters that you have at home. Once you are done, it will be double the fun to display your creations around the home.
3. Set aside some time for story time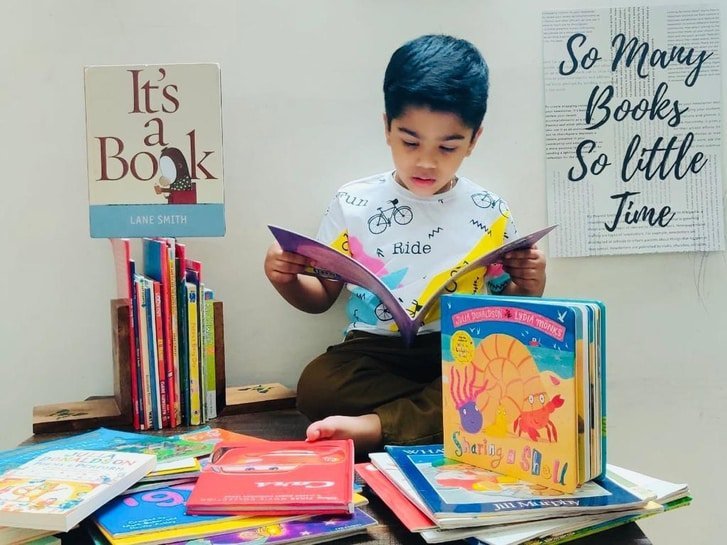 Anjali Nair has also had to come up with new innovative ideas with her 4-year-old son Reyansh. She explains
"This year has been tough on all of us. What made me kept going all through these difficult times was spending the best quality time with my 4 year-old Reyansh."
As with most parents, Anjali says that they have had a lot of "OUR" time. Her favorite pick of all the activities that they both love the most is storybooks. Anjali describes it,
"We have travelled to different places, met a lot of people, enjoyed the most beautiful view during this lockdown and all via Books."
Anjali's innovative twists to make it more interactive for her son were to enact a skit on the story read, play vocabulary games, do some DIY activity related to the book, create funky cute bookmarks and learn about how beautifully an illustrator and author brings the story to life. Rey even had a book-themed birthday party this year and now their weekly routine is to create a stack of books read during the week. Anjali is thrilled to have started with their Christmas collection for the Christmas season and is excited to explore and travel to newer destinations through their books. As she says, "At the moment that is the safest and best journey."
4. Indulge in some baking
You can bake some cookies with your little sous chef and then to get them into the spirit of giving, send some fresh home-baked goodies over to your friends or neighbors. You can involve your child in the whole process from prepping, to baking and finally creating little goodie bags to distribute.
If you are very adventurous and have lots of time and patience you can create your very own gingerbread house from scratch. You will have lots to do from creating the dough, baking it, and then assembling the entire house together, it sure is a memory your child will cherish for years to come.
5. Have fun with food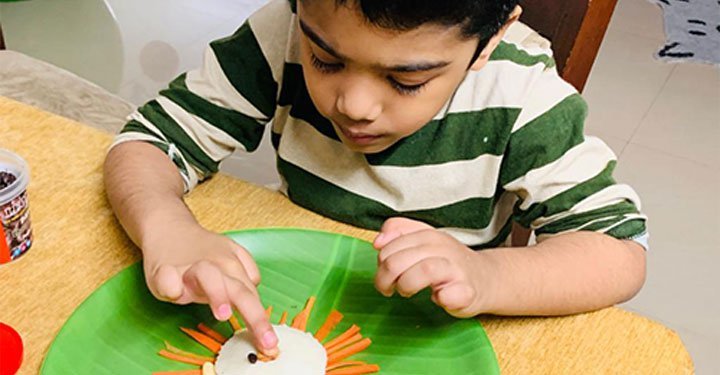 You can change things up in the kitchen as well by making fun Christmas shapes for various foods like pooris and getting your child to help you out. Anjali also creates some fun food shapes with her meals to make life more interesting for her four-year-old. For example, something as simple as rice shaped like a Christmas tree is sure to get a squeal of joy. Simple things you can help assemble during snack time are cheese and cherry trees, snowman, Santa, or reindeers with pancakes or waffles or star sandwiches are all lovely activities you and your little one are certain to enjoy.
6. Create fun winter drinks
Snowman shakes, hot chocolate, and marshmallows, or Olaf's warm hug are some of the lovely hot drinks you can make with your child and enjoy while reading a book or curled up under a quilt after.
7. Discover the joy of giving
Now is a good time as any to de-clutter your child's cupboard and toys. Get them involved and once you have sorted through everything try and donate it to an organization or home where everything can be used. You can also buy new stationery or toys and teach your child the valuable lesson of giving and sharing. You could also sit with your child and pick a charity of choice that they would like to donate to.
8. Watch a Christmas movie together
There are a lot of wonderful Christmas movies that you can watch with your child. Find the classics, pick your movie and make it an extra special family night. Prepare the snacks and hot chocolate together, set up a little movie space, and then huddle together under a quilt to enjoy a lovely feel-good time. Some of the movies you can watch are The Polar Express, Home Alone, Jingle All the Way, Klaus, and Kung Fu Panda Holidays.
9. Plan a smart trip
Though this year has put a dampener on travel plans don't let that get you down. Plan a fun road trip to a location nearby and set up a fun roadside picnic where you can relax and stretch your legs out and create new memories.
Don't let this year bring you down, instead find ways in which you can sign off from this year on a positive note while creating some new traditions as a family.